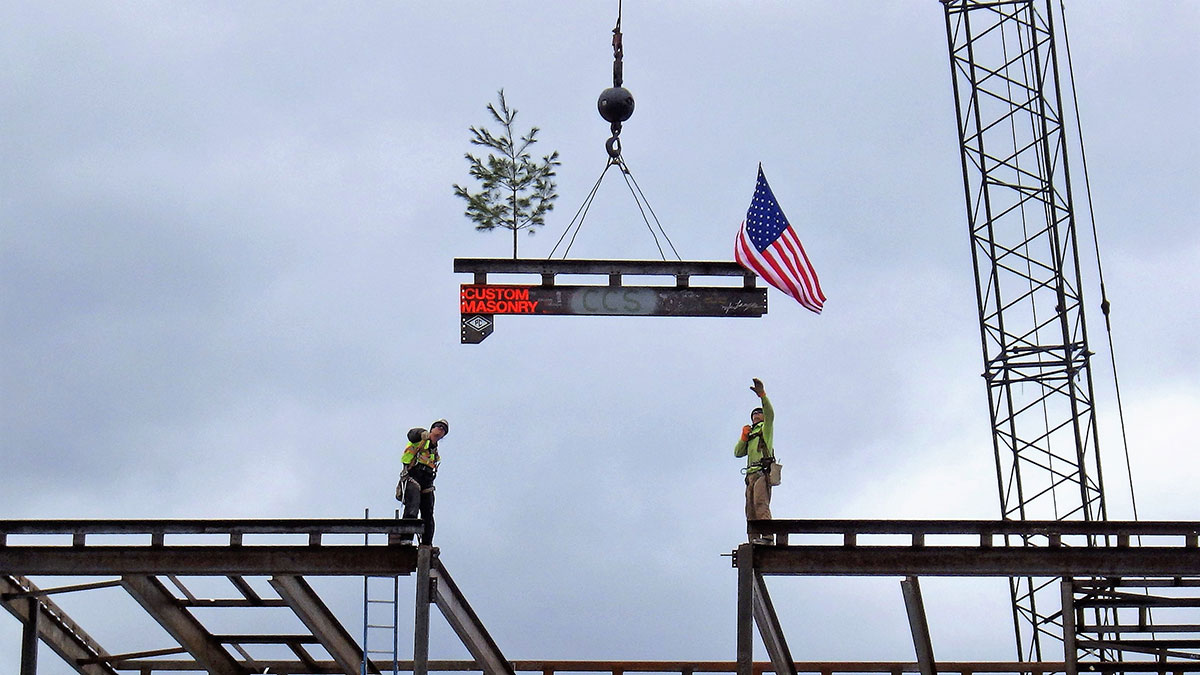 An April snow squall couldn't deter PC Construction's project team from "topping out" the Robert V. Connors Elementary School in Lewiston, Maine by placing the building's final piece of steel. The beam – which had a small evergreen tree attached to one end and an American flag on the other – was signed by members of the construction team as well as educators, including Lewiston Superintendent of Schools Bill Webster and Connors' incoming principal, Kristine Clark.
The topping out tradition traces its roots to ancient Scandinavia where an evergreen would be attached to a structure's final wooden beam to appease the tree-dwelling spirits who were displaced during construction. It is also seen as a sign of growth.
PC Construction is serving as general contractor on the Harriman-designed facility. When completed in 2019, the new 143,000 square-foot, $36.5 million school will consolidate more than 900 students who currently attend the city's outdated Martel and Longley Elementary Schools.