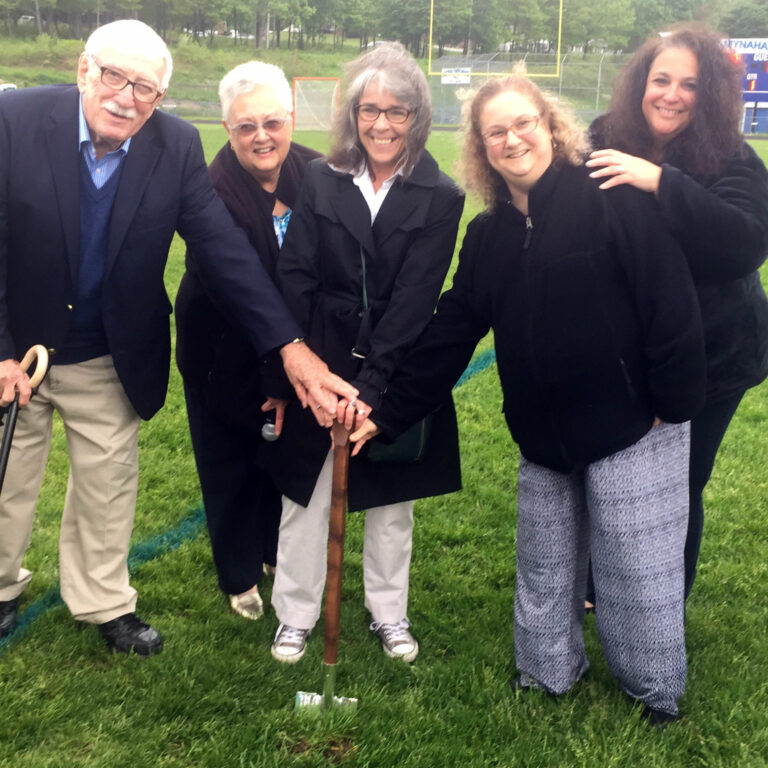 Under a misty May sky, dozens of well-wishers gathered to celebrate the Robert V. Connors Elementary School groundbreaking in Lewiston, Maine on Tuesday. Among the speakers who provided comments were Superintendent of Schools Bill Webster and Preston Poussard, grandson of the school's namesake who also was a former Lewiston schools superintendent.
The groundbreaking itself was conducted by School Committee Chairwoman Linda Scott, who was flanked by members of the Connors family. Linda noted the project is the culmination of four years of planning by education officials. The facility will be built on Lewiston High School's existing football field and adjacent land.
PC Construction is serving as general contractor on the Harriman-designed facility. When completed in 2019, the $36.5 million construction project will consolidate more than 900 students from the city's Martel and Longley elementary schools into a new 143,000 square-foot facility. The work will also include new athletic fields and walking paths for the public.