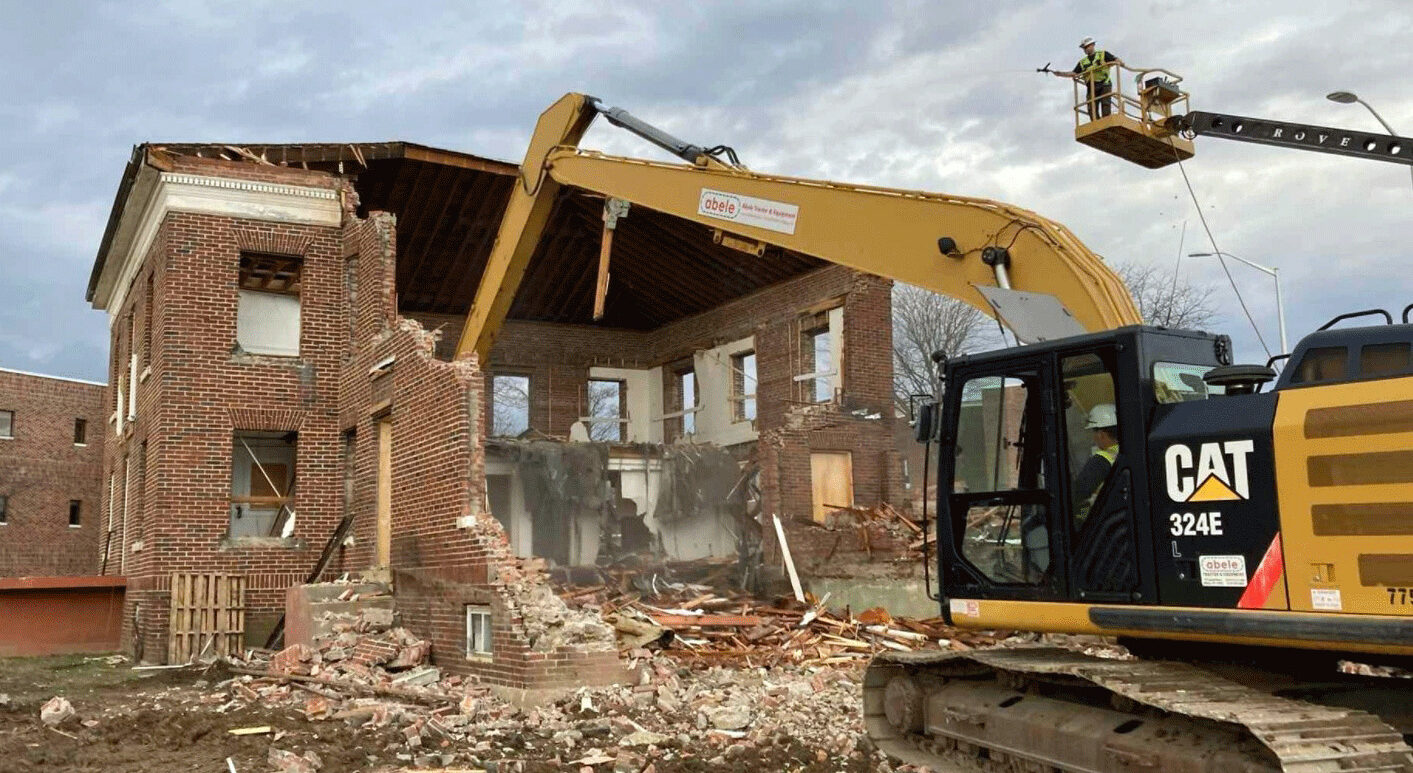 The PC team is well underway with construction for Southwestern Vermont Health Care's (SVHC) emergency department modernization project in Bennington, Vermont. On November 18, the former Lodge was demolished to make room for the reconfigured entryway, marking an instrumental moment for the hospital's Vision 2020 Plan.
The project will modernize the emergency department and expand the presence of teleEmergency service in coordination with Dartmouth-Hitchcock Health. Designed by Lavallee Brensinger, work includes an addition and renovation to include new trauma rooms, a behavioral health suite, exam rooms, support spaces, and waiting and registration areas. The exterior will receive a revised main entrance and canopies, including a new two-story atrium.
The new facility will incorporate many features critical to modern health care space. Touch-free motion-activated doors and walls will provide privacy and enhanced infection prevention. The entire department will be equipped with negative pressure to aid in the control of air-borne illness. And the addition of high-acuity, low-acuity, and collaborative care areas are expected to reduce wait times and improve the patient and provider experience.
Learn more about this exciting project: https://svhealthcare.org/EDRenovation.