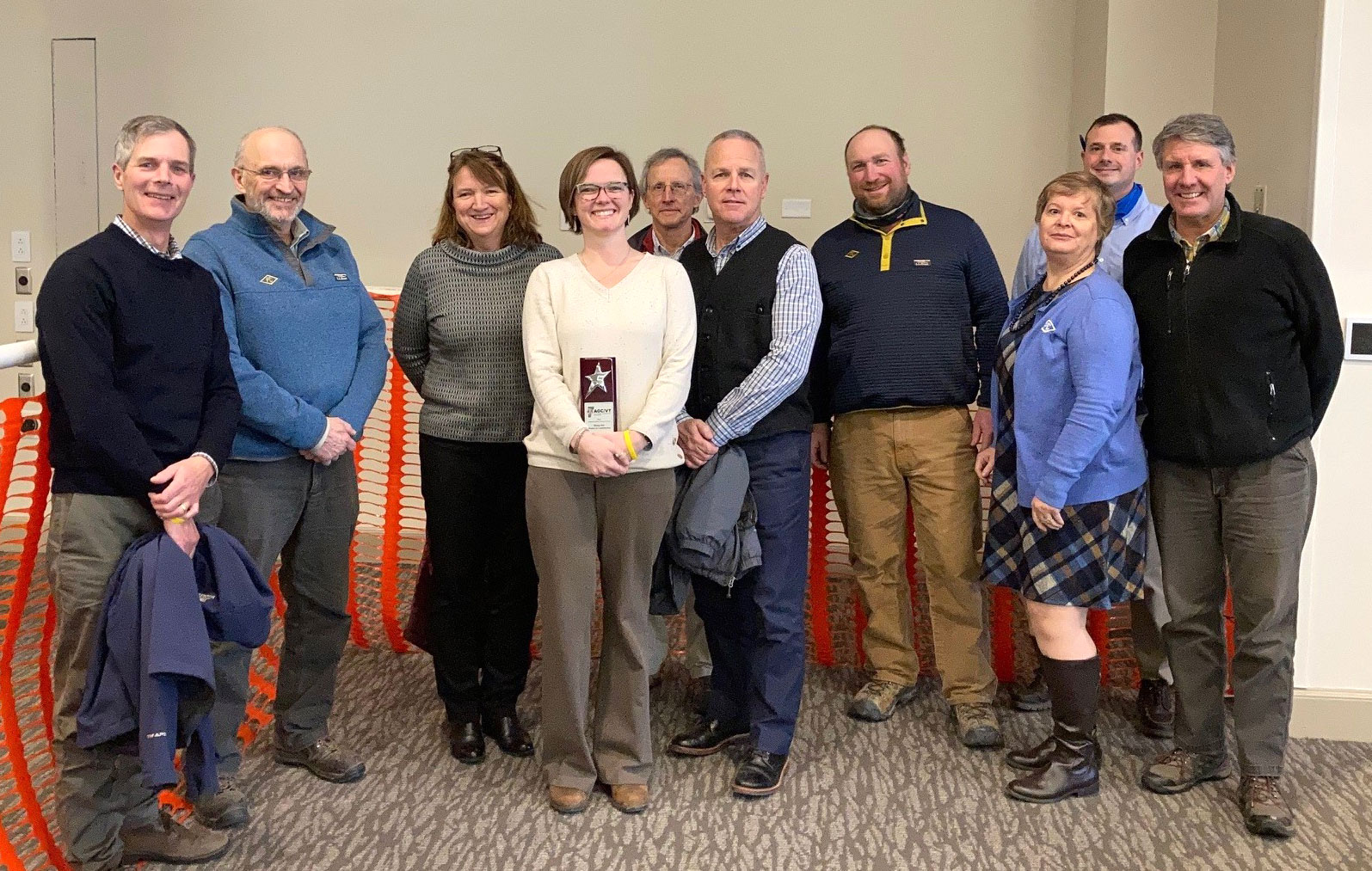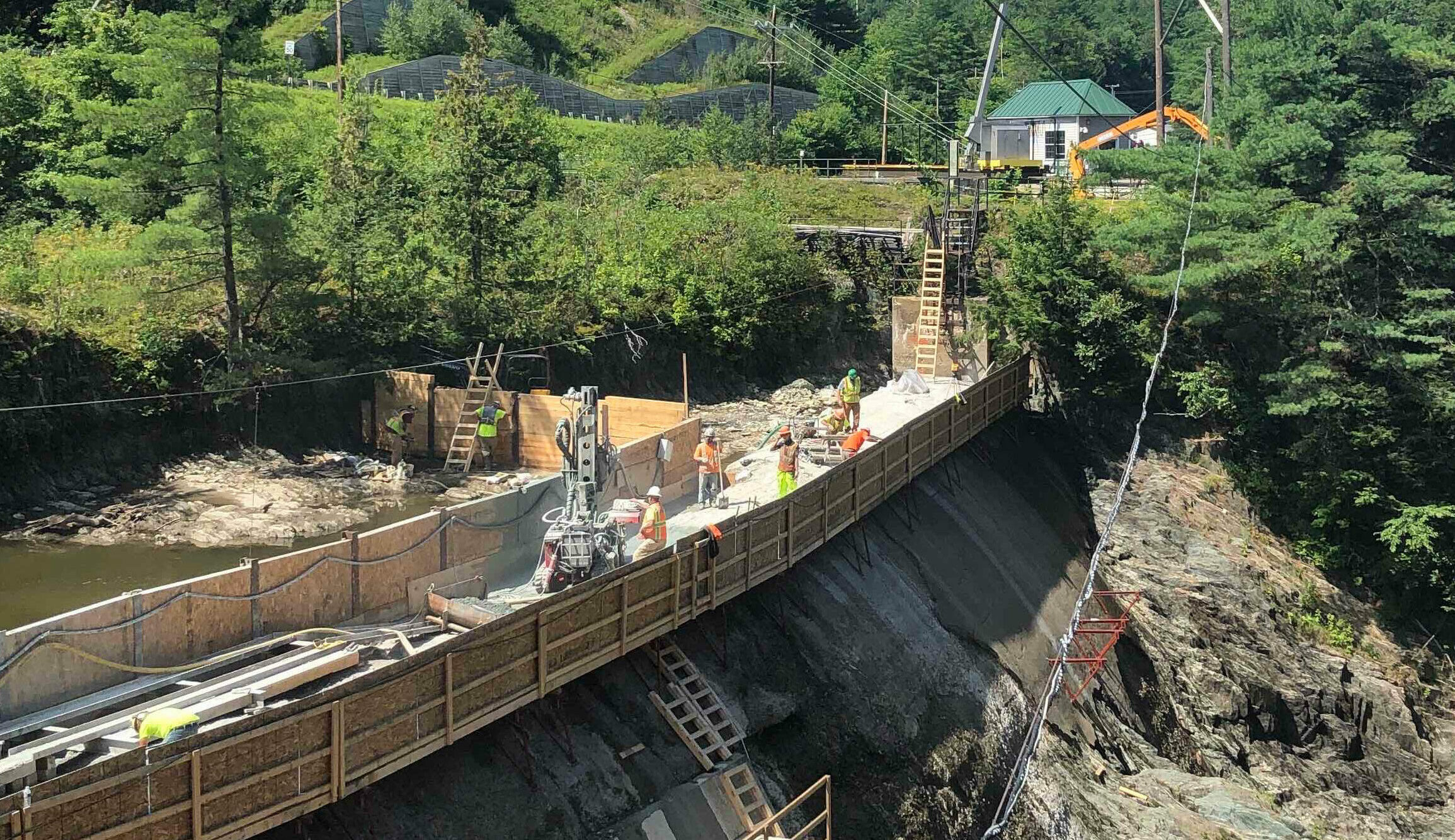 Last week, PC Project Manager Anne Minor was honored by the Associated General Contractors of Vermont (AGC/VT) with a Rising Stars Award. The award, which recognizes exceptional leadership in the construction profession, was focused on the State's top women in the industry.
Said Minor: "I love seeing the fruits of my labor at the end of every day and most of all I love the teamwork. It is incredible what we can do when we put our minds together to build structures that will stand for decades for our families and grandchildren to enjoy."
AGC/VT also announced the winners of their annual Best Builders Award, which included PC's Green Mountain Power Middlesex Dam Spillway Rock Anchor Stabilization and Crest Concrete Resurfacing project in Middlesex, Vermont. The award was presented in the Heavy Industrial Renovation category for outstanding quality of work and effort.
The project included the installation of 19 separate vertical rock anchors along the crest of the 283-foot-long, 50-foot-high dam, resurfacing of the concrete along the crest, and an additional 2,000 square feet of concrete replacement along the downstream face of the dam. The work required careful planning and extensive safety precautions to eliminate impacts to both worker safety and GMP's operations. The work was completed on time and budget and the dam's operations remained uninterrupted throughout the duration of construction. PC successfully completed 13,100 worker hours without incident or recordable injury for this extremely high-risk work.
Said PC Vice President Eve Norris: "This project was incredibly challenging in nature and scope. Our Special Projects team executed the work safely and efficiently to meet all of the owner's goals while maintaining their critical operations. And for Anne to receive this recognition from AGC is just another testament to her incredible work ethic and her love of all things construction. I couldn't be more proud of Anne and our entire PC team for these accomplishments."
Thank you to AGC/VT for this recognition!
Top: Anne Minor is congratulated by fellow PC employee-owners following her award recognition; Bottom: The GMP project under construction.