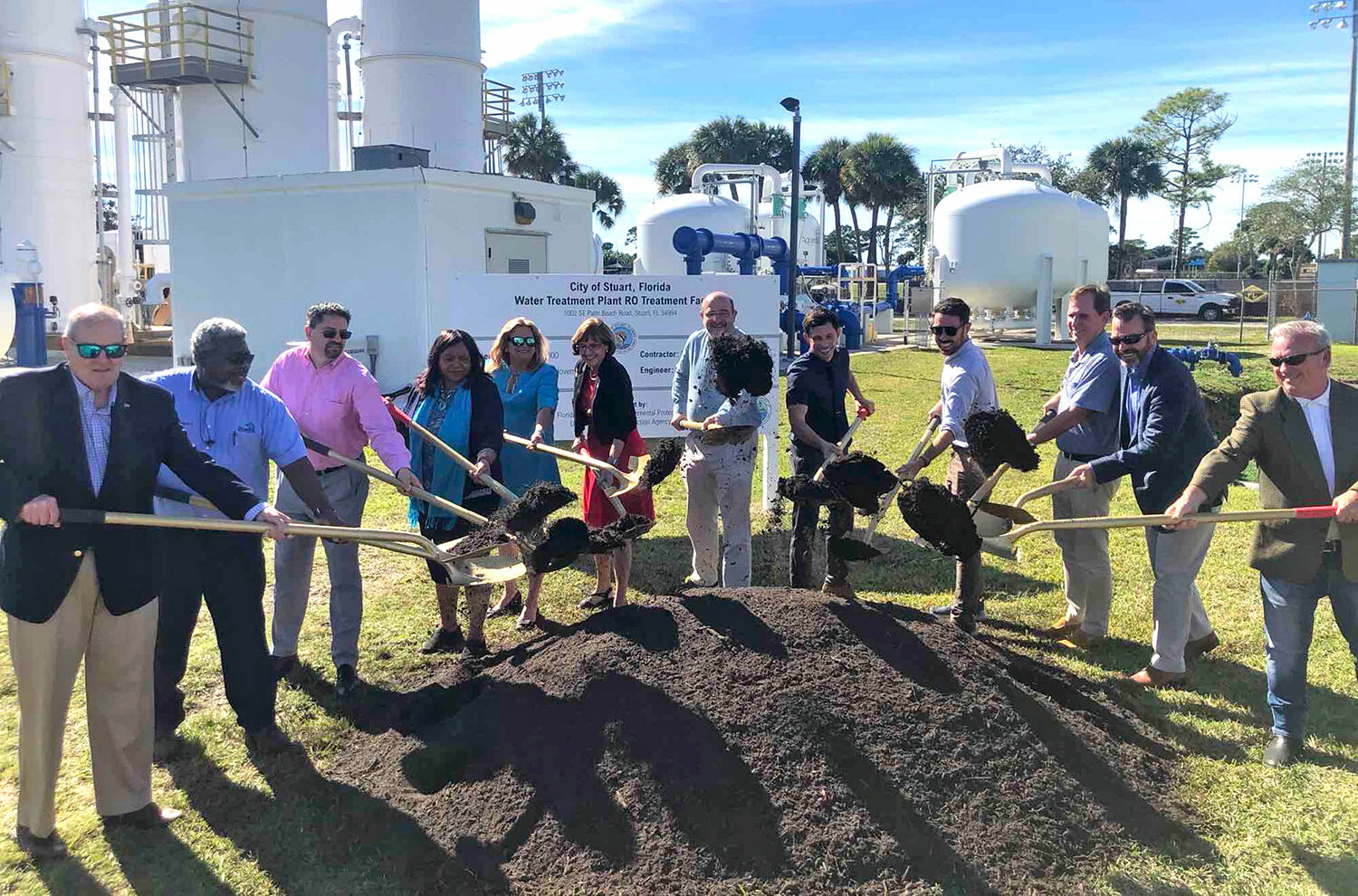 Ground is broken and construction is officially underway for the expansion of the City of Stuart's new reverse osmosis (RO) treatment facility. The 1.5 mgd facility, which is an expansion of the City's existing lime softening water treatment facility, will include a new RO process and control building to house up to 3.0 mgd of treatment capacity, Floridan wellhead for existing drilled onsite Floridan aquifer water supply well, pretreatment equipment, chemical systems, filter clear well modifications, transfer pump replacement, a new pole barn and valves.
Construction of the $16.7 million project was kicked off last Tuesday at a groundbreaking celebration attended by Mayor Eula Clarke; Senator Gayle Harrell; Representative Toby Overdorf; and Utilities & Engineering Director Tim Voelker; as well as City representatives and the PC Construction team.
RO is one of the most effective, economical technologies available for removing a wide range of impurities from water. The technology will allow the City to diversity its water supply options to address ongoing threats to their existing water supply and the potential for more stringent future drinking water regulation.
The project, which represents the most significant investment made by the City to date, is expected to be completed by November 2023.