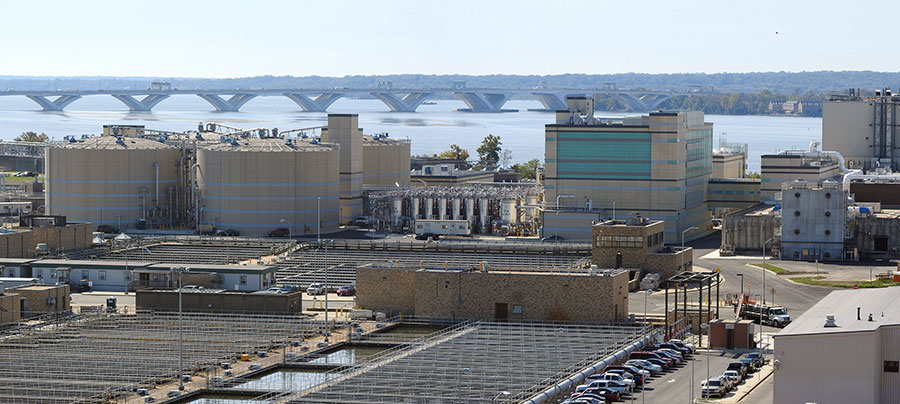 DC Water's Bailey Bioenergy Facility was recognized by the US Water Alliance with the prestigious 2016 U.S. Water Prize. The awards, which recognize organizations that are leading the way with creative water solutions, will be presented at the One Water Summit in Atlanta, GA, on Wednesday, June 8, 2016.
The Bailey Bioenergy Facility, constructed by the joint venture team of PC Construction and CDM Smith, produces a net 10 megawatts of electricity from wastewater treatment and an exceptional Class A biosolid by leveraging the relatively new thermal hydrolysis process. DC Water's Blue Plains Advanced Wastewater Treatment Plant is the largest thermal hydrolysis plant in the world and the first in North America.
The resulting clean and renewable energy offsets the energy needs of Blue Plains by approximately one-third, reducing the plant's carbon footprint and lessening dependence on the grid.
DC Water CEO and General Manager George S. Hawkins said, "The project is a crowning achievement for DC Water and exemplifies a shift from treating used water as waste to leveraging it as a resource. This innovative facility is generating renewable power, producing exceptional quality biosolids, reducing our carbon footprint, increasing plant efficiency, and ultimately saving ratepayer dollars."
This design-build project included a dewatering building, 32 thermal hydrolysis vessels, four 80-foot tall concrete digesters and three turbines the size of jet engines.