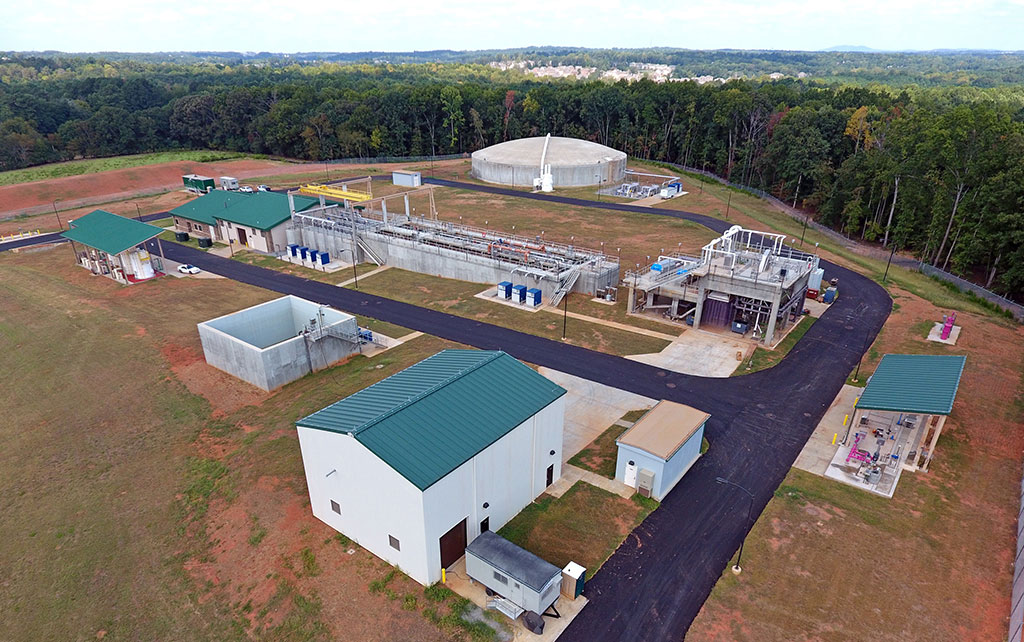 The recent completion of construction for the $38.5 million Shakerag Water Reclamation Facility in Suwanee, Georgia, was celebrated at an open house on Friday with over 140 people in attendance. The new 1.25-mgd membrane filtration facility is the first of the county's plants that is returning water to the Chattahoochee River. Key features of the project include:
Equalization tank for flow management and plant safety
Membrane bioreactor technology for high quality effluent
Biological Nutrient Removal (BNR) process utilizing organisms to clean water and remove phosphorus
Ovivo/Kubota SP400 flat sheet membranes utilizing an average 0.2 micron pore opening to filter out solids, iron, bacteria, etc.
Ultraviolet disinfection providing reuse quality water
Chattahoochee River diffuser delivering high quality water back to the river
Four-million-gallon equalization tank providing ability to manage peak flows for consistent treatment and wastewater storage for maintenance or emergencies
Significant planning and forethought went into the layout of the new facility to maximize the efficiency and ease of future expansions by simply adding equipment to existing structures, allowing for common wall construction and minimizing new structure construction needs. The current plant layout will accommodate an incremental expansion up to a 10 mgd capacity.