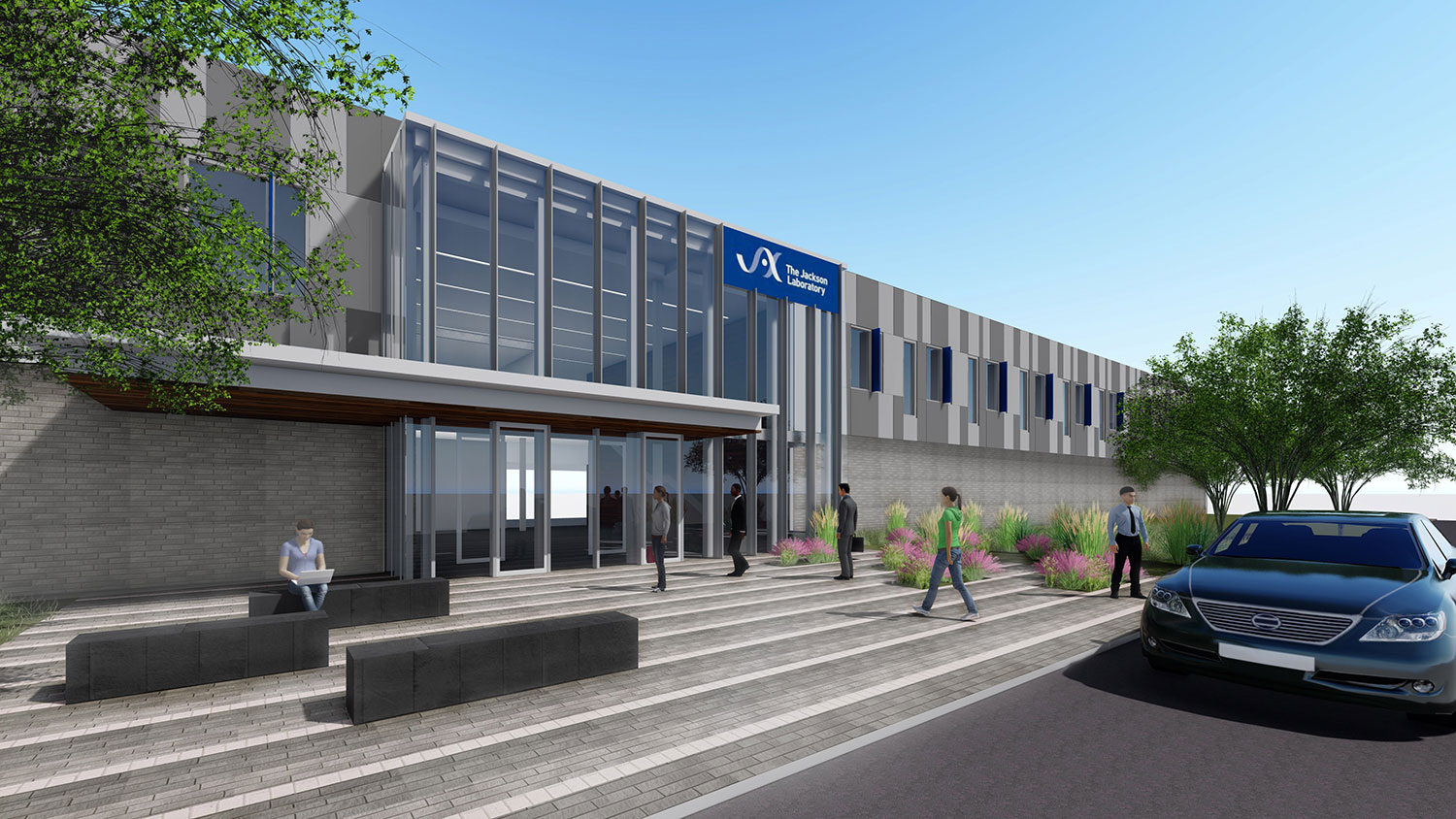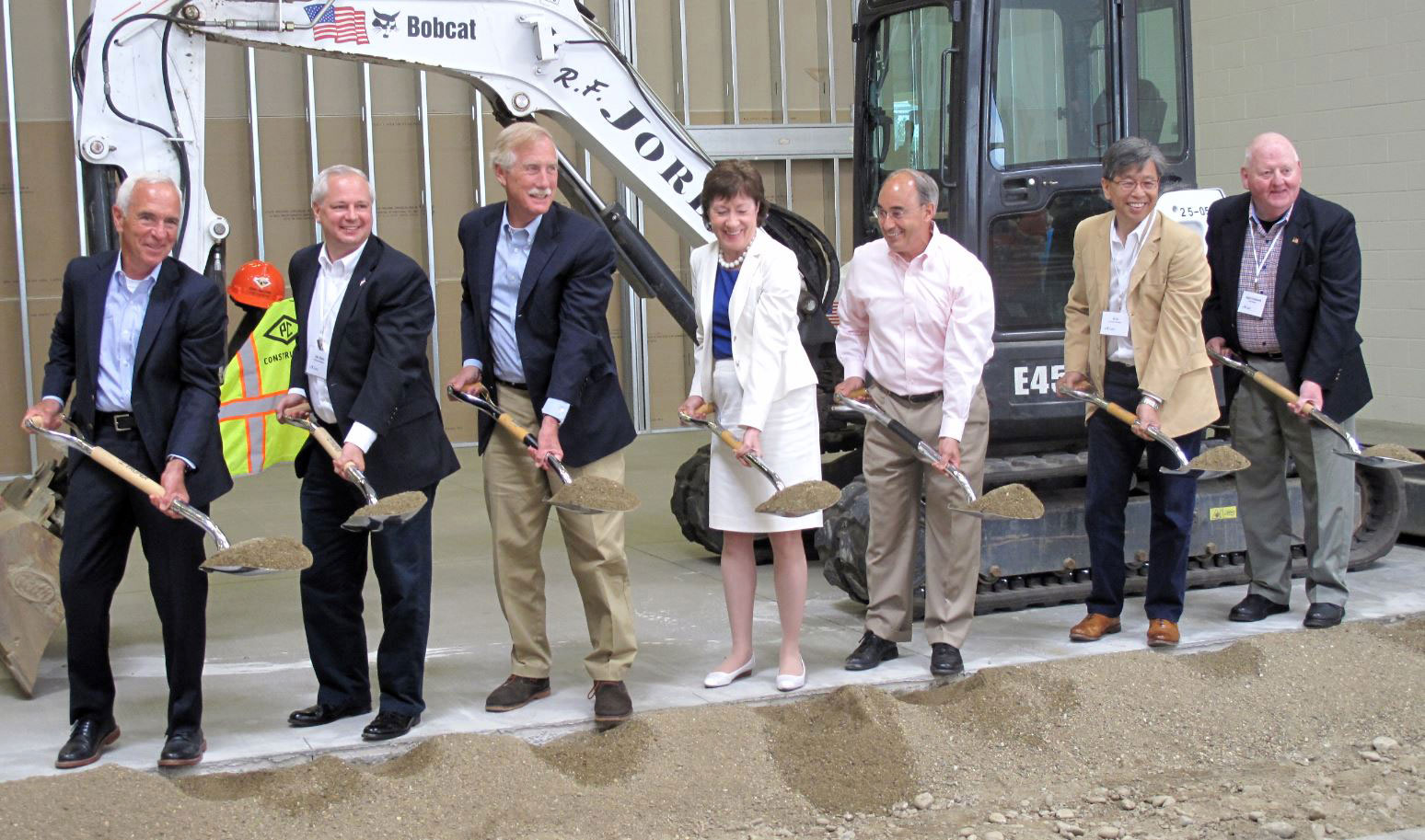 Over 200 people gathered last week for lunch and a groundbreaking ceremony commemorating the start of the new the "JAX Building 250" project being constructed at the former site of the Lowes Home Improvement store in Ellsworth, Maine.
Those in attendance included Maine's Congressional representatives, State and local government and business representatives, The Jackson Laboratory, the project's design team of EYP Architecture and Engineering, and PC Construction.
The first phase of the project includes renovations, an expansion of the existing building, extensive new mechanical, plumbing and electrical, and other process and technology infrastructure to provide The Jackson Laboratory with a new vivarium and production facility for the more than three million research mice they breed each year for their genomic research solutions and for use by other biomedical research facilities worldwide. Once completed, the facility will be considered the most technologically advanced vivarium facility in the world.
The PC Construction team is currently engaged in a fast track design and construction process with construction scheduled to start this month. The first phase of construction is valued at approximately $75 million.