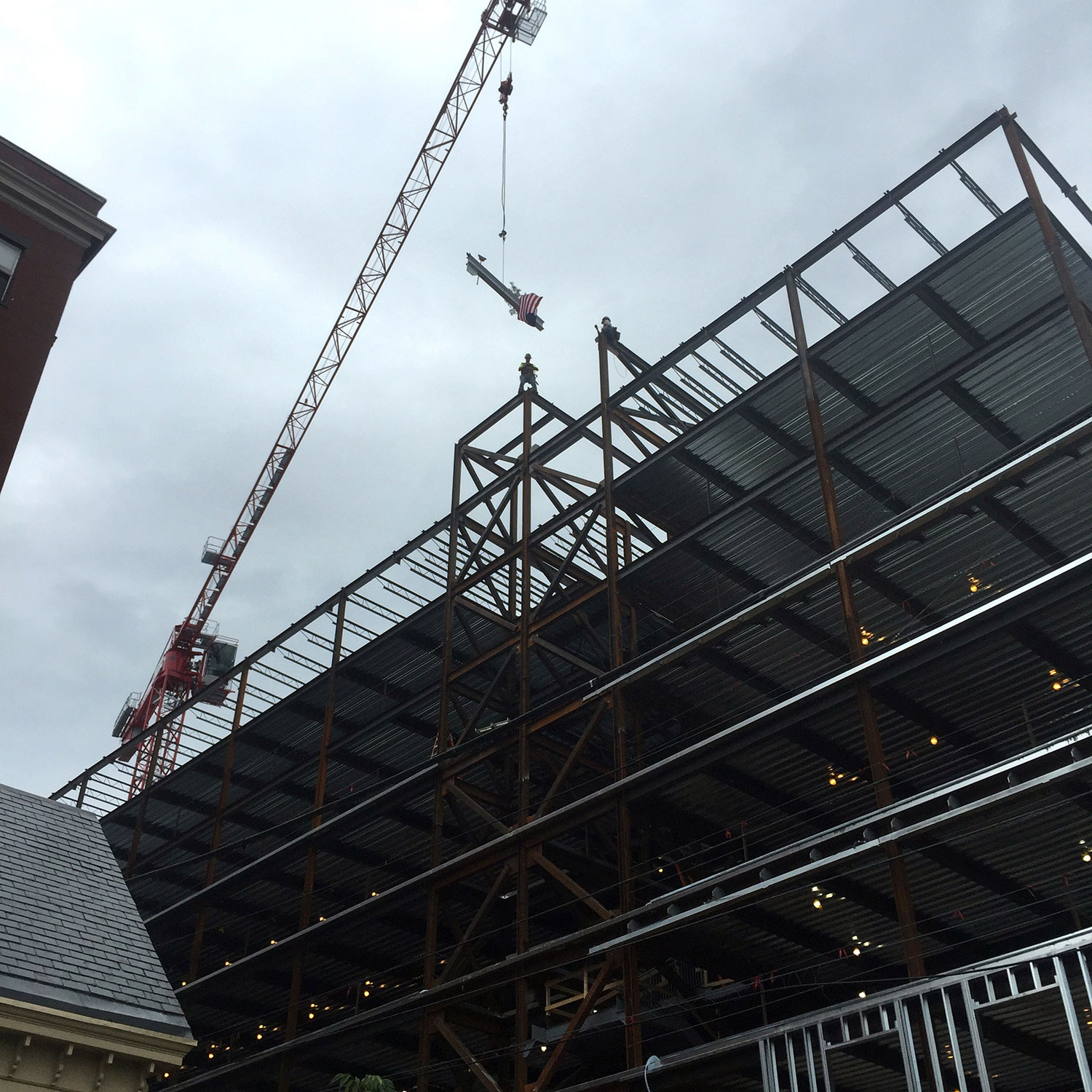 Today we commemorated the completion of steel erection at the 667 Congress Street Apartments project with a traditional topping out ceremony. Despite the dreary weather, spirits were high in Portland, Maine, as the tower crane carried its last load into place, completing the eighth and final floor of the building. With steel erection complete, we will bid farewell to the tower crane and move on to the task of making the building weather tight.
The tower crane was brought to the urban site to allow for the completion of steel erection within the limited space without disruption to the surrounding narrow streets. The use of a tower crane also allowed the entire building to be built floor by floor while other work – such as concrete, framing and plumbing – could get underway on completed floors even as steel erection continued above.
The project has become highly visible locally, and not just because of its relative height. Once complete, the facility will be the largest housing complex in the area with 139 apartments, a fitness center, ground floor retail space and parking. The addition of this facility is expected to help address the housing shortage in the Portland area.