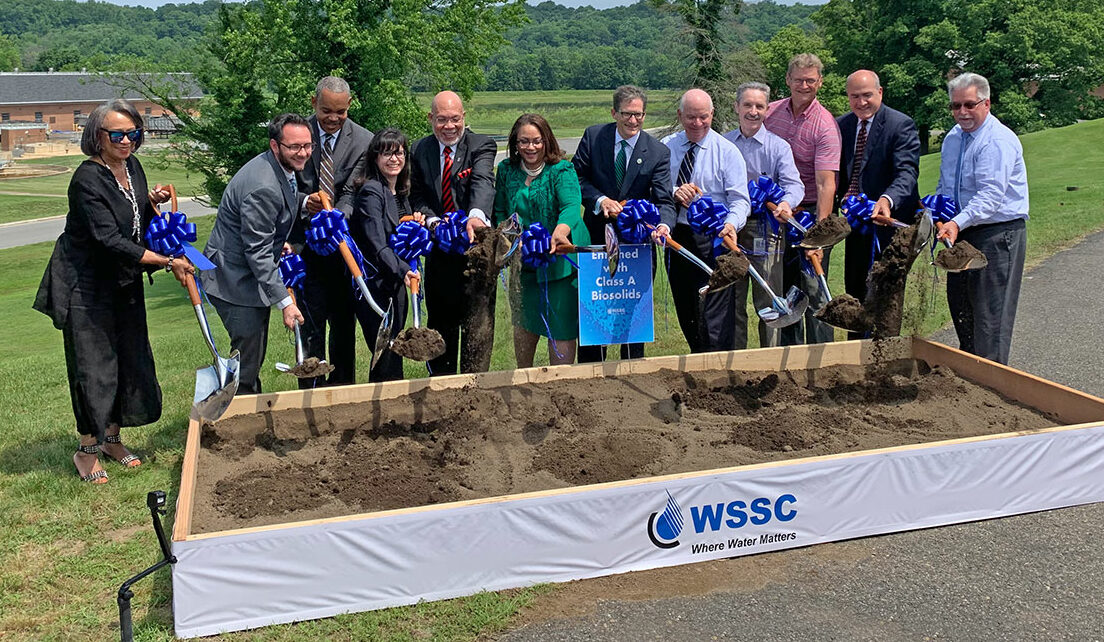 After nearly a decade in planning, Washington Suburban Sanitary Commission (WSSC) celebrated the groundbreaking of the $262 million Piscataway WRRF Bio-Energy project yesterday. PC Construction is the design-builder for this innovative project that will serve as a regional facility to treat the biosolids from all five WSSC Water Resource Recovery Facilities using Cambi's thermal hydrolysis process, anaerobic digestion and sidestream effluent treatment.
The facility will also capture the digester gas, clean it, and then use it to generate steam and electricity to power the bio-energy project. As the design-builder, PC has teamed with Stantec and Hazen and Sawyer to complete the project design.
The Phase 1 enabling work is set to begin in the next few weeks with construction of the major project components slated to begin in Spring 2020. When the facility is complete in late 2023, this green project will produce Class A biosolids that can be used as soil amendment on farms, in forests and in backyard gardens.
This cutting-edge project will serve the residents of Montgomery and Prince George's County and save rate payers over $3 million per year while helping protect the Chesapeake Bay and its tributaries for future generations. With this project, WSSC continues their 100-year commitment to clean water and PC is proud to help bring their bold vision to life.