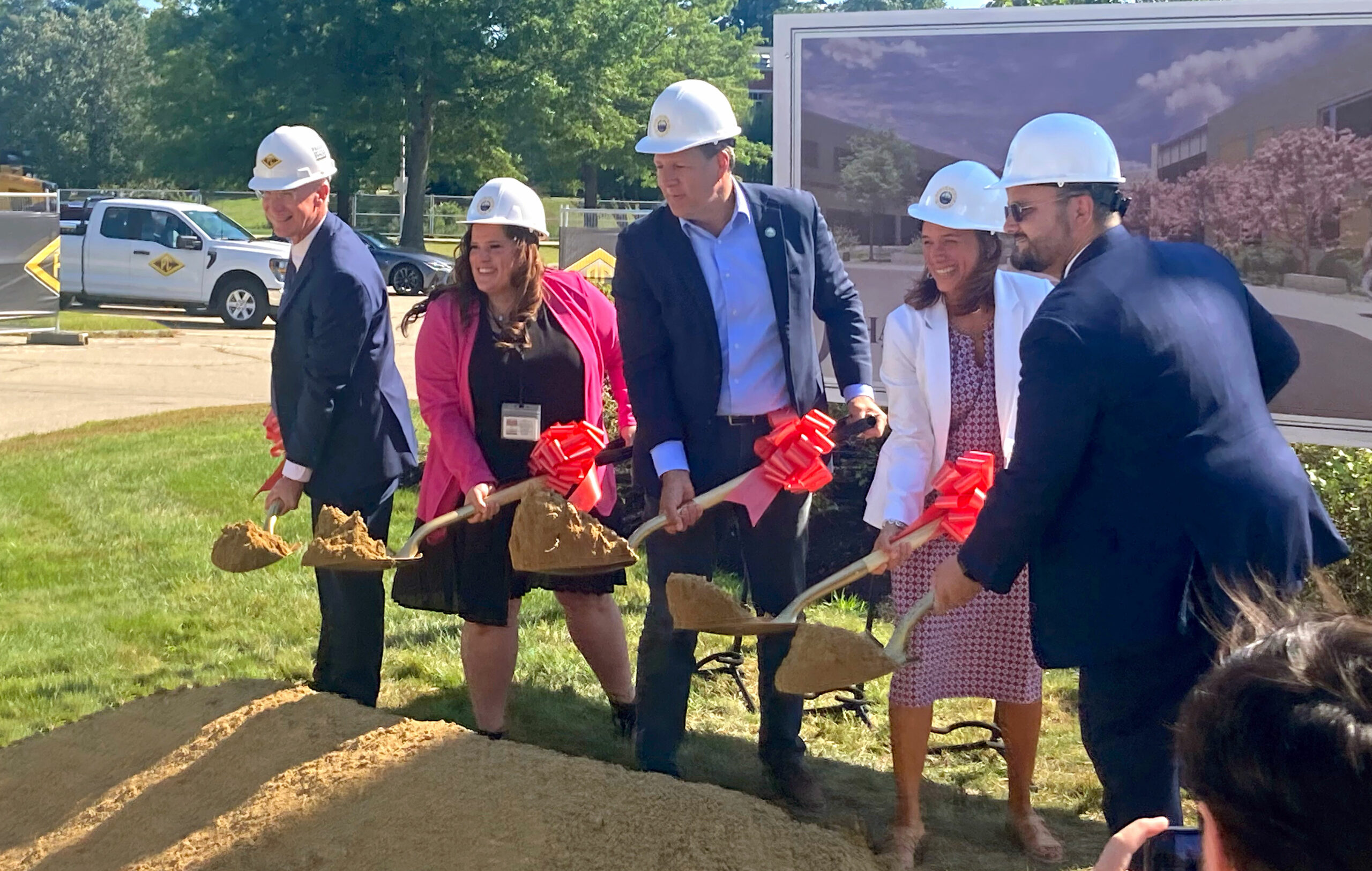 Shovels are officially in the ground, marking the start of New Hampshire's long-awaited secure psychiatric unit forensic hospital. The $41.9 million project will bring the new 24-bed secure hospital adjacent to the New Hampshire Hospital in Concord, providing a facility to treat mental illness in forensic patients, including those who are civilly committed.
The 41,000-square-foot facility will provide a safe, secure, and therapeutic environment for patients. Constructed with separate wings for male and female residents, the hospital will include treatment spaces such as a medical treatment suite, recreational therapy areas, a vocational kitchen, group meeting rooms, a library/chapel, seclusion rooms, dining space and visitation rooms. Exterior yards will provide space for patient exercise and exposure to the outdoors.
Construction is underway with completion scheduled for the summer of 2025.
Check out the WMUR Channel 9 coverage!
Photo: Mike Leonard, Vice President of PC Construction; Ellen Lapointe, CEO of New Hampshire Hospital; Governor Chris Sununu; Commissioner Lori Weaver; and Tim Whitman, Chief Operating Officer of New Hampshire Hospital join together to break ground on the Secure Psychiatric Unit Forensic Hospital.