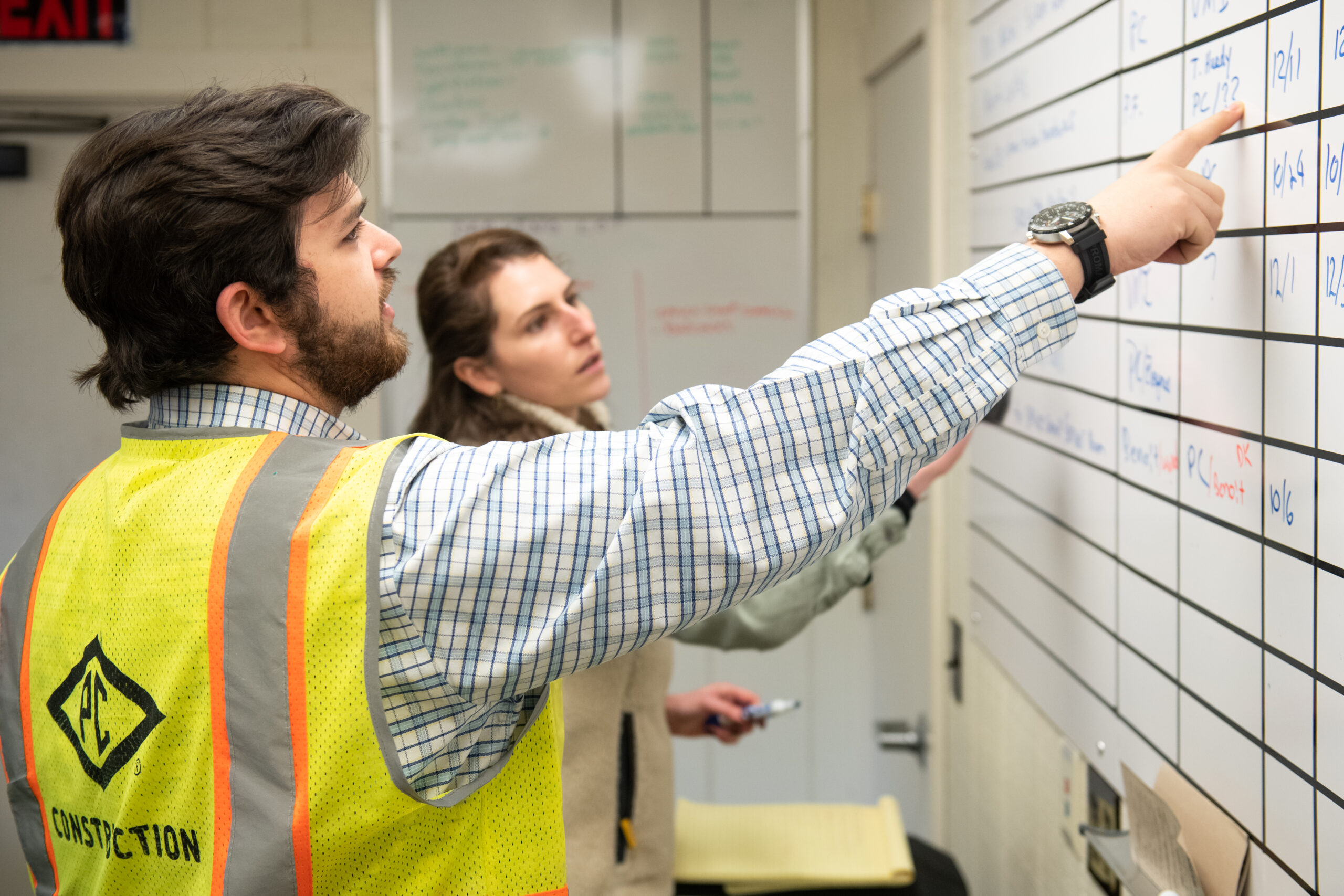 A successful construction project always requires a solid foundation. We know this is true when it comes to physical structures, but it's just as relevant to preconstruction processes.
Perhaps the most critical aspect of early-stage project management is the pro forma process, where budget and timelines are forecast in order to ensure that the project will be profitable within the client's business model. But how can we forecast and budget when the world has changed so dramatically? Who could have predicted a global pandemic, a blockage of the Suez Canal and US/Canada border closures all within the same construction season?
Even in the face of these challenging market conditions, a "question mark" isn't acceptable; our clients rely on accurate estimates and budgets for their projects, despite the forces that throw inevitable curveballs at the construction industry. For one, accurate estimates are a critical first step to enable clients to secure project financing; and down the road, good up-front planning facilitates timely decision-making and helps avoid duplicative design paths in support of the financial goals.
So, when unprecedented world events and quickly-changing market conditions hamper our ability to accurately forecast costs and timelines, what do we do?
Stay in touch and stay flexible
Unfortunately, in these conditions, our years of experience are no longer enough, just by themselves, to ensure that we, and our clients, are well-positioned for every project. We need to complement that experience with communication and flexibility.
Communicate openly
First, communication. In order to keep that all-important "finger on the pulse" of the construction industry, we need to solicit, and listen to, constant and continual feedback from our design and subcontractor partners and our teams in the field. Office-based leadership needs to acknowledge that they may no longer have all the right answers at their fingertips without checking in with those on the front lines. And the folks who are responsible for the day-to-day execution of purchasing, hiring and other logistics need to be comfortable voicing concerns and elevating changing information to other team members, as well as company leaders, on a regular basis.
Be open to change
Of course, a likely outcome of strong communication is change, as parties adapt their positions with the benefit of more information. In today's construction market, everyone on the design and construction team needs to remain flexible and be open to change – on product selections, materials, vendors and more – in order to maintain project schedules, adhere to budgets and avoid force majeure claims. And these decisions are typically very time-sensitive, so, again, clear and efficient communication is key.
For example, the purchasing agent may suddenly be presented with a potential weeks-long delay in receiving the particular insulation material that was designated for a project. He or she may then learn that choosing a different insulation type could drastically reduce the wait time.
For a company with a culture of flexibility and open communication, this situation could easily be fielded with a couple of phone calls. The architect would need to confirm those code requirements would still be satisfied with the new material. The owner may need to authorize an upfront cost increase. But in the long run, the overall schedule impact and associated costs could be reduced or even eliminated.
Start off on the right foot
Solid communication with the client is just as essential. At PC, our approach to preconstruction has always started with a comprehensive deep dive on project goals and asking the right questions of the client to fully understand their needs. This process allows us to gain a thorough understanding of what will make this a successful project from the client's perspective and to evaluate areas of concern as well as opportunities for cost-savings and project enhancements. This initial kickoff has proven time and again to be key to guiding the cost tracking and estimating process transparently, ensuring the entire team has an outline of expectations and design intent.
The City of Atlanta benefited from this approach when PC and our joint-venture partner, H.J. Russell, sat down with municipal leaders back in 2015 to review initial plans for a massive water supply project – the largest such project ever undertaken by the City or the State of Georgia.
The project scope was initially divided into two separate phases, planned to be built in series under two tunnel construction contracts. But, during that initial kickoff, the PC/Russell team uncovered a major budget and schedule issue. As a result, the two phases were combined into one, and we worked with the City and the design team to redesign, re-coordinate and reprioritize the work to meet budget and schedule. This creative, combined approach shaved several years — and millions of dollars — from the program schedule and cost.
This project, completed in 2020, has become a model for municipalities around the country, and as of this writing, has won two national awards. Many municipalities and design engineers within and outside of the U.S. have visited the project as they embark on similar projects of their own.
Turning curveballs into home runs
When it comes to the curveballs that are thrown at us – whether just through the normal course of project work, as was the case with the Atlanta project, or (more frequently, now) as a result of supply-chain issues brought about by the pandemic – the key, again, is staying in touch with all partners through strong communication, and using our creativity and flexibility to constantly think outside the box. Here at PC, we are embracing our "new normal," seeing it as an opportunity to strengthen our internal communications and our client relations. With this perspective, we position ourselves well not just to handle the curveballs, but to hit them out of the park.