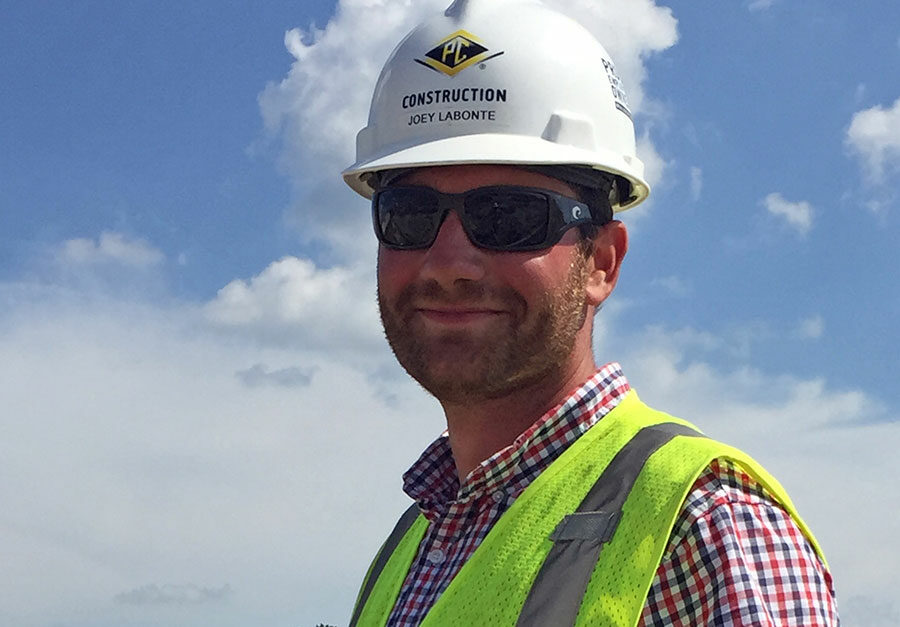 Waking up before the rooster's caw was never something that particularly delighted me. That was before I found PC Construction. With end of my junior year at Lebanon Valley College in sight, I knew it was time to decamp from the "summer job" and advance on to something pertaining to my career interest. PC's internship as an office engineer was just the right fit because after five years of working in the field, I was itching to learn the office side of things.
As I pressed the call box at the gate of the Neuse River Wastewater Treatment Plant, I had little knowledge of what to expect. The night before, I spoke with my father, a PC Construction employee-owner, and he gave me an overview of some things I would be doing, but it all was gibberish at the time.
It wasn't until I stepped into the immaculate double wide at Neuse that I realized everything was going to be okay. Among the advice I have been given over the past month since joining this PC Construction team, one thing stood out to me. A coworker told me, "I am never too busy to help you; it does not matter what I am doing." That stuck out and really hammered home the family atmosphere at PC Construction. I don't work with just a bunch of strangers; every day I work with family. So when the submittals and spare parts pile up or when I need advice on how to negotiate a deal, my PC Construction family is there to help. Having always focused on plumb, shovel, and sweat, the first few weeks of emails and phone calls were new.
I was recently tasked with turning over a set of keys to the owner so that plant startup could begin. Within hours, I realized there was a problem – the doors would not lock or unlock, and the owner would not accept them. I spent weeks emailing and calling the door hardware company until I finally had enough. I turned to that teammate who had told me she was never too busy to help – and she came through. With her advice and guidance, I was able to fix the doors, turn the keys over and get the plant going. Simple gestures like that make one feel wanted and valued, and in this industry that is very important for both personal and team success. For me, those who work for PC Construction aren't just employees. They are diligent, driven and understanding members of an extended family who would walk a mile in anyone's shoes if it meant they were helping the company.