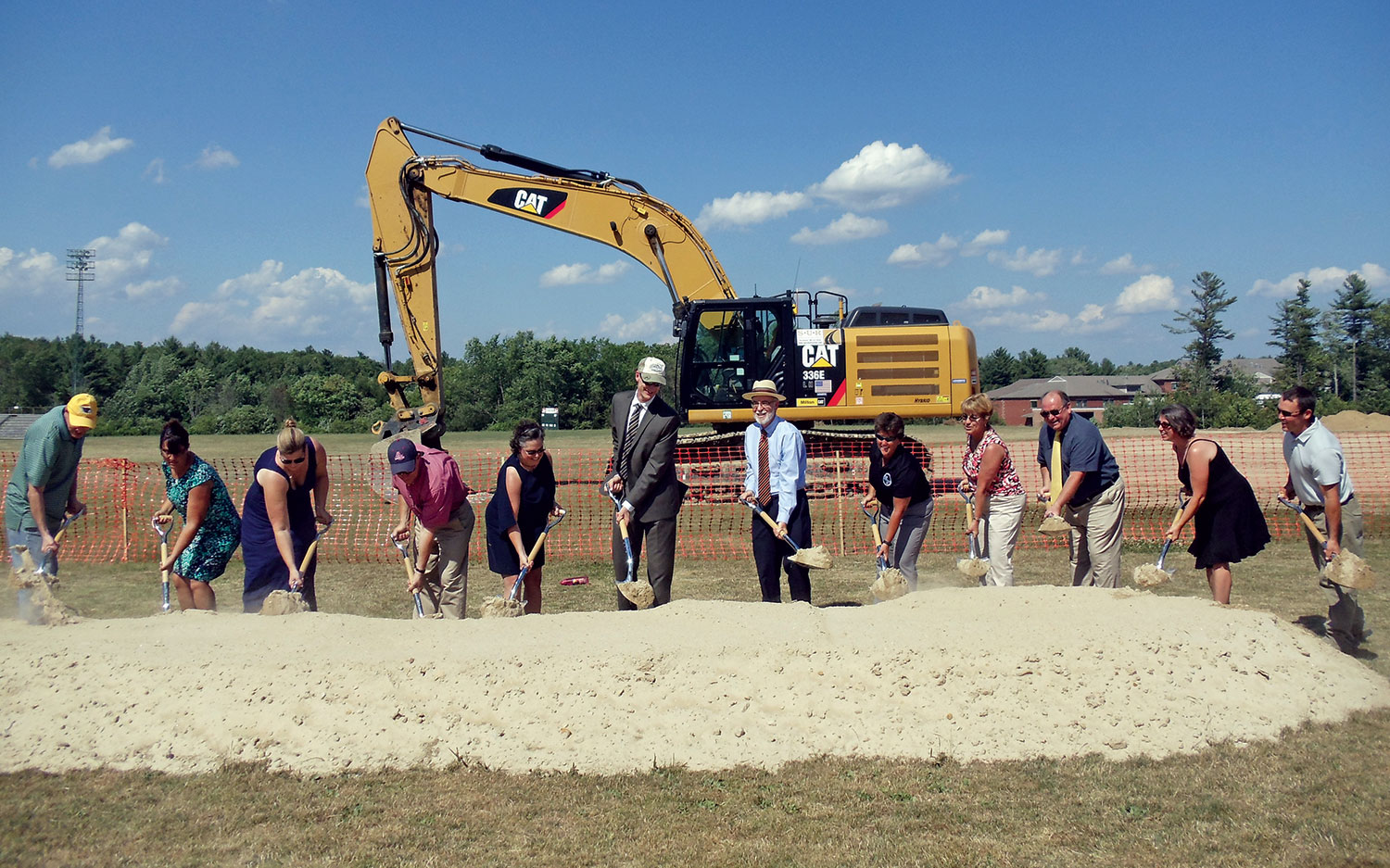 More than two years of planning, fund raising and due diligence culminated Friday in a groundbreaking ceremony for the Dover High School and Career Technical Center project in Dover, New Hampshire. A crowd of citizens, students and local officials braved 95-degree heat to celebrate the milestone and express their gratitude for the Joint Building Committee's hard work and perseverance.
Deputy Mayor and JBC Chairman Robert Carrier noted that constructing an entirely new facility presented the best option versus renovating the existing building. Not only will doing so cut construction time from six years to two, it also means students will receive a school built to 21st Century learning standards and none will have to attend classes in "portable" trailers during the construction phase.
The new 300,000-square-foot facility is being built adjacent to the existing high school and CTC wing – which were constructed in 1967 and 1989, respectively – and expands capacity by accommodating three additional trade-related programs (18 total) as well as 125 more students (1,500 total). PC Construction is serving as construction manager on the $87.4-million, HMFH-designed facility which is scheduled for completion prior to start of the fall 2018 semester.