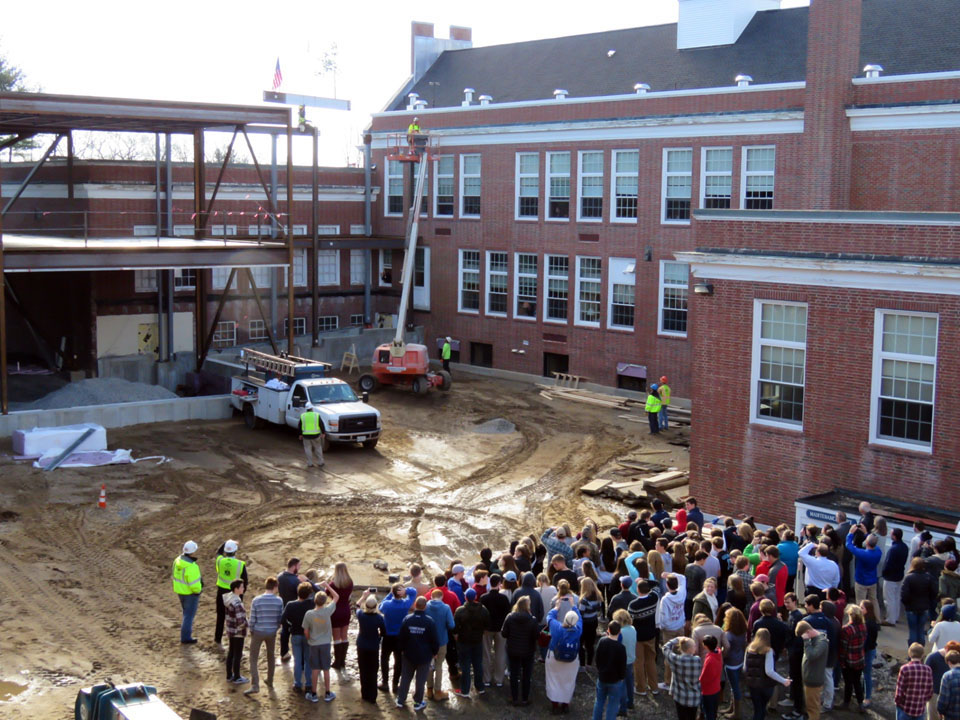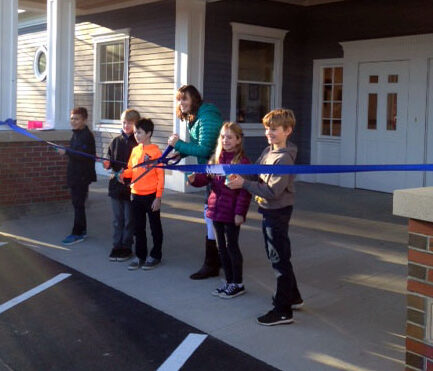 Last Friday, PC Construction joined RSU 21 school leaders, students and community members at a ribbon cutting ceremony to celebrate the completion of construction at the Kennebunkport Consolidated School, part of a $46 million school renovations and addition project. Work began last spring at the three schools, which include Kennebunkport Consolidated School as well as Mildred Day School and Kennebunk High School. The Kennebunk High School portion of the project also celebrated a milestone on Friday with a topping out ceremony to mark the setting of the last steel beam and the completion of steel erection for the new addition. At Mildred Day School, the building addition is complete and demolition of the existing building is commencing. PC Construction is the construction manager and Harriman the project designer for all three project components.
"This is such an exciting time for our school and the community as PC Construction and their team of contractors help turn our vision for modern, safe and inspiring schools into a reality," said Dr. Katie Hawes, RSU 21 Superintendent of Schools. "Students are already thriving in the new space at KCS and we are very grateful to everyone who is working so hard on this effort."
The work at Kennebunkport Consolidated School included a 5,600-square-foot addition housing two new classrooms, a music room, group bathrooms and a mechanical mezzanine as well as extensive renovations to the existing building and site improvements.
"Today is an exciting milestone for the entire RSU 21 project," said Tim Sommers, Project Manager at PC Construction. "Our team is incredibly thankful for the continued support from RSU 21 administration, staff, parents and students throughout construction. The community has really pulled together to make this project a success."
Work continues to progress smoothly at the remaining two schools with phased completion taking place through September of 2018. Upon completion, the three schools will enjoy over 130,000-square-feet of new space and will have received extensive demolition, renovations and site work at existing facilities.