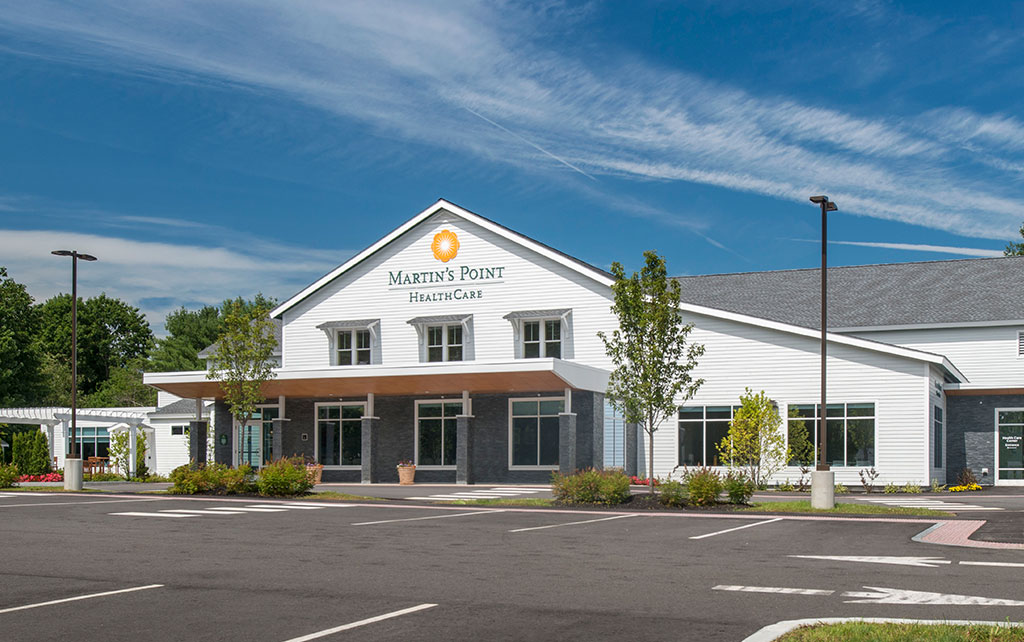 PC Construction recently completed construction of a new 17,000-square-foot health care clinic for Martin's Point Health Care in Scarborough, Maine. The clinic includes 22 exam rooms, two procedure rooms, a 4,600-square-foot centralized clinical hub, a draw lab and nearly 2,000 square feet of space dedicated for community activities.
An open house and ribbon cutting ceremony was held on January 4 and the clinic officially opened its doors to patients on January 9.
Construction of the SMRT-designed Scarborough clinic began in April 2016. This project marks the third facility PC Construction has built for Martin's Point Health Care in the past five years.