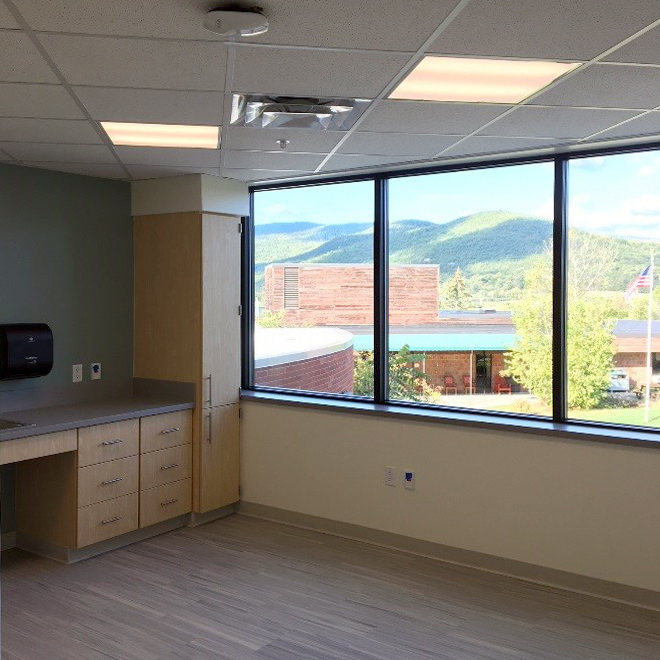 The renovation of the Moses-Ludington Hospital is well underway in Ticonderoga, New York, with the first phase of work – the outpatient unit – now complete. This new space, which features an infusion treatment room, procedure space and exam rooms with views of the Adirondacks, is more than double the size of the existing outpatient unit.
The $9 million renovation also includes an emergency department that is four times the size of the current emergency room, offering expanded laboratory and pharmacy services while allowing flexibility to treat patients in a more efficient setting. The final phases of work will create new radiology and outpatient rehab spaces.
Check back to watch Moses-Ludington Hospital transform as additional work is completed.