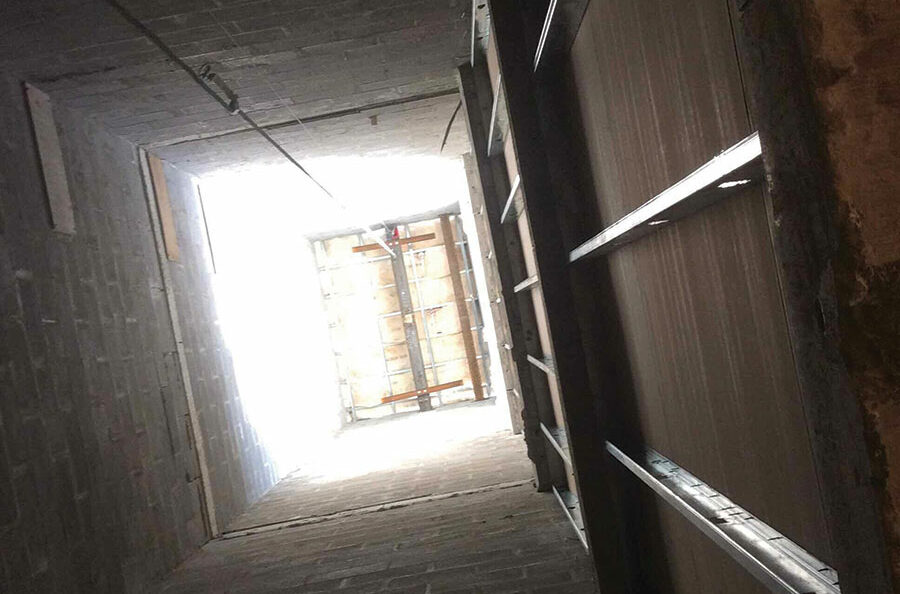 PC Construction's expansion and renovation of Aquinas Hall at Mount Saint Mary College in Newburgh, New York, is complete. Aquinas Hall, which houses Mount Saint Mary's Business School; the School of Nursing; the Kaplan Family Mathematics, Science and Technology Center; and an 1,100-seat theater, was first built in 1963. The project scope included temporary enclosures and floor protection on all levels, along with select demolition. All work was completed while summer staff occupied the building, including the construction of several offices and bathrooms, a new elevator shaft, and new HVAC and fire Alarm systems.
The project presented numerous challenges, such as:
An aggressive schedule to accommodate the school's summer break
Demolition and disposal of an unusually thick 14-inch slab in the basement
Seven-foot excavation of thick clay, which had to be performed by hand due to the inability to bring the necessary equipment into the building
Extensive underpinning to support existing structural columns
The need to cut out all the slabs for each floor and then crane them out through the roof, floor by floor
In addition, the PC team was able to keep the project on schedule despite the pit being full of clay, which required additional time and effort. The crews also innovated and built the masonry shaft walls backward, from the top down—a first for all the parties involved.
The critical project components were completed in time for the return of students for the fall semester, with work on the remaining two floors wrapping up on schedule just two weeks later. The new elevator will be installed in summer 2019, on track with the project schedule.
Photo: Looking down from the roof of Aquinas Hall, crews use a crane to lift the thick, 14-inch slabs out through the roof. Due to the site's tight parameters, larger equipment could not be brought into the building to do the work.