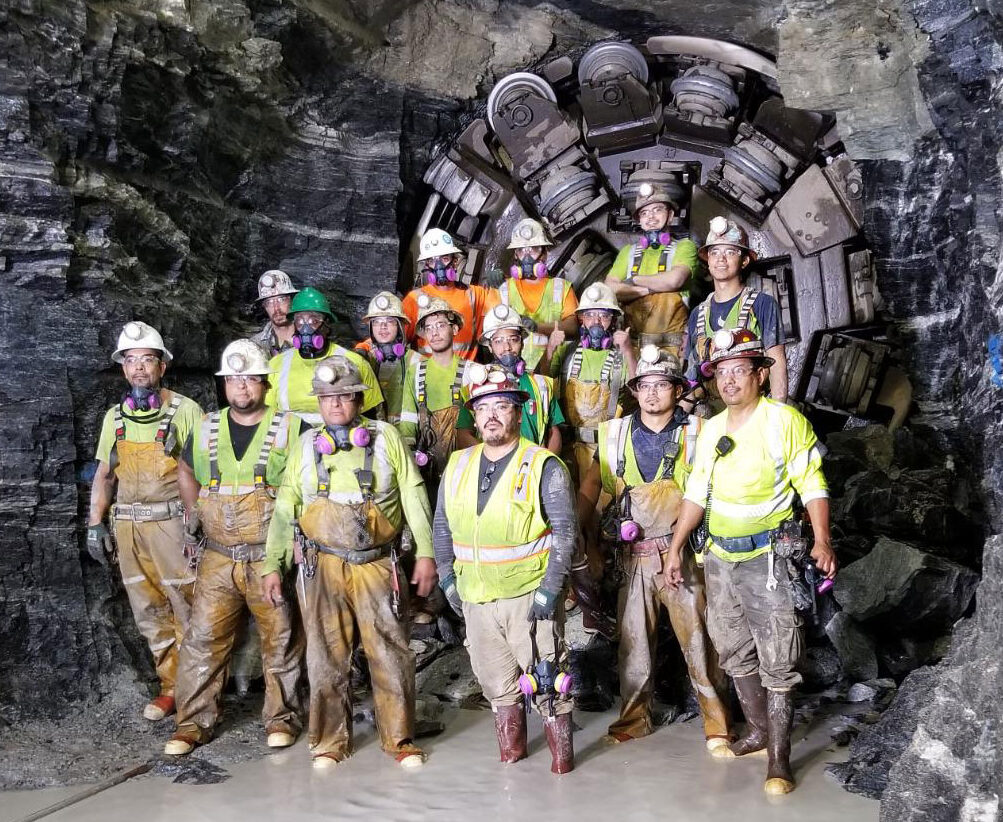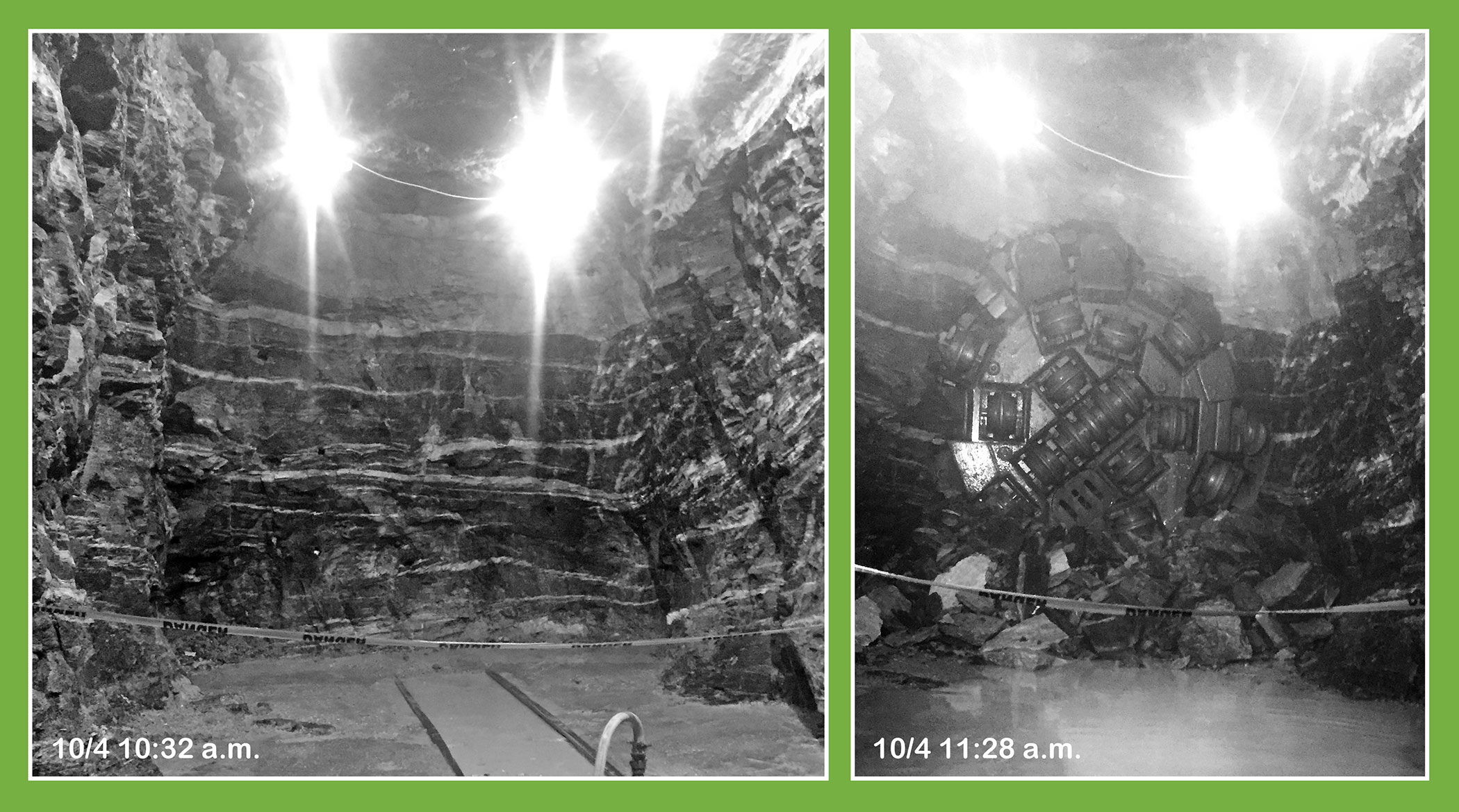 There were a lot of cheers in Atlanta yesterday as Driller Mike, the 853,000-pound tunnel boring machine, holed through to its final destination, right on target after five miles of hard rock tunnel boring. The PC/Russell construction management-at-risk joint venture joined the City of Atlanta in celebrating this major milestone at the Peachtree Pump Station shaft site near the Chattahoochee River.
The tunnel boring machine began its journey 2 years ago at the Westside quarry, which now connects to the Hemphill and Chattahoochee Water Treatment Plants via the 10-foot-diameter tunnel. The tunneling is part of the City's expansion of their raw water storage capacity, an effort that will provide Atlanta with a reliable supply of drinking water for the next 100 years and increase the emergency raw water reserve from three days to more than 30 days.
Check out the live action on YouTube.
Photos (top to bottom): The TBM crew after hole-through. Before and after the tunnel boring machined holed through at the Peachtree Pump Station in Atlanta, GA.