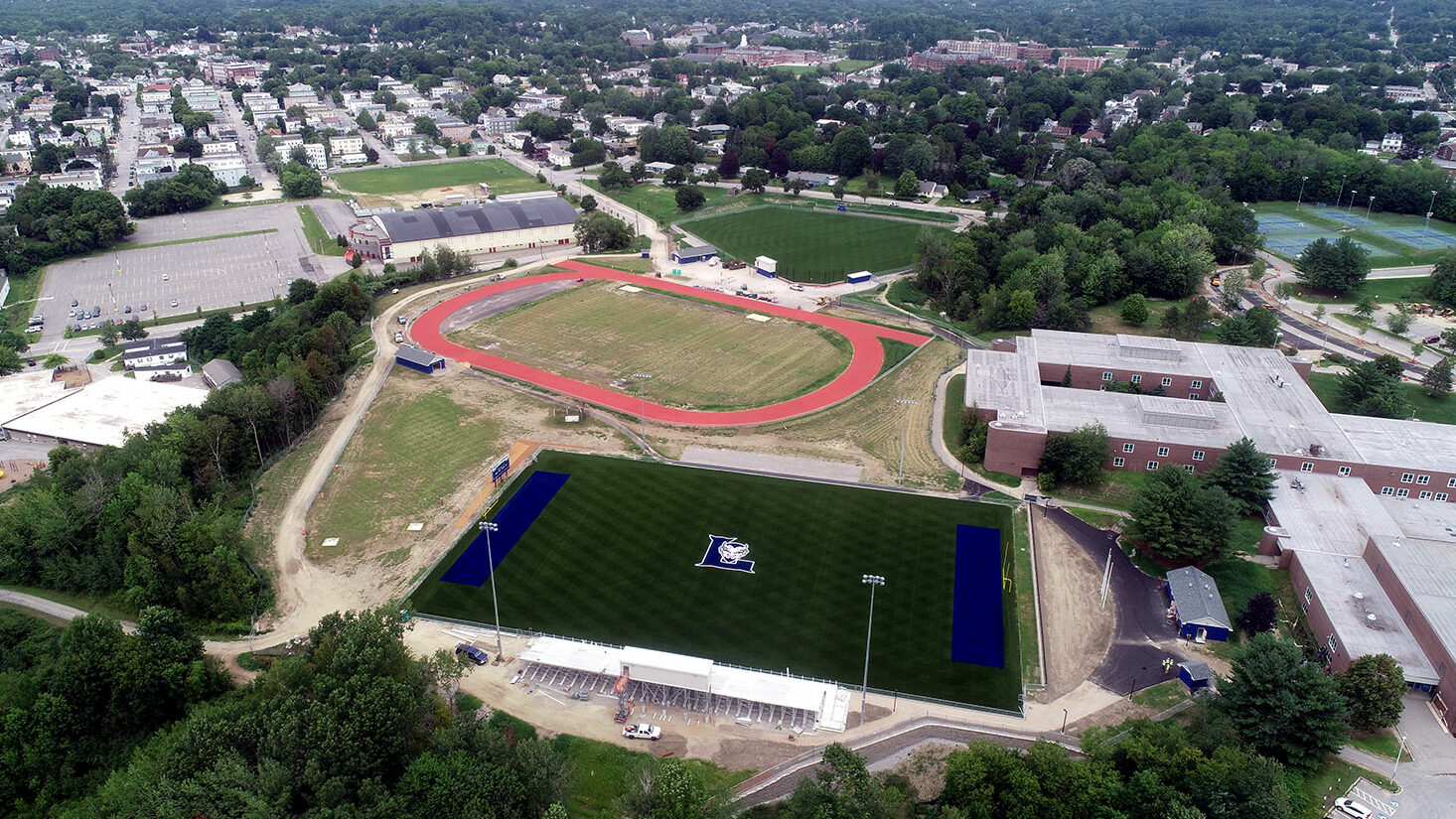 Last month, the PC team at the new Robert V. Connors Elementary School project turned over the first phase – over 17 acres of sports fields – to the City of Lewiston, Maine. The new outdoor sports complex includes several new fields:
Artificial turf football/lacrosse field under lights with a press box, ticket booth, concession stand, grandstands and bathroom facilities
Rubber multipurpose running track with long jump and pole vault runways, discus and shot put areas, bleachers and a storage building
Artificial turf baseball/soccer/field hockey field with dugouts, a press box, a ticket booth and a concession stand.
The final component of the work was to update and refresh the existing softball field with irrigation, new infield, dugouts, backstop and bleachers.
The remainder of the project will focus on ongoing work to transform an 18-acre site into a new 143,500-square-foot elementary school with parking lots and playgrounds.