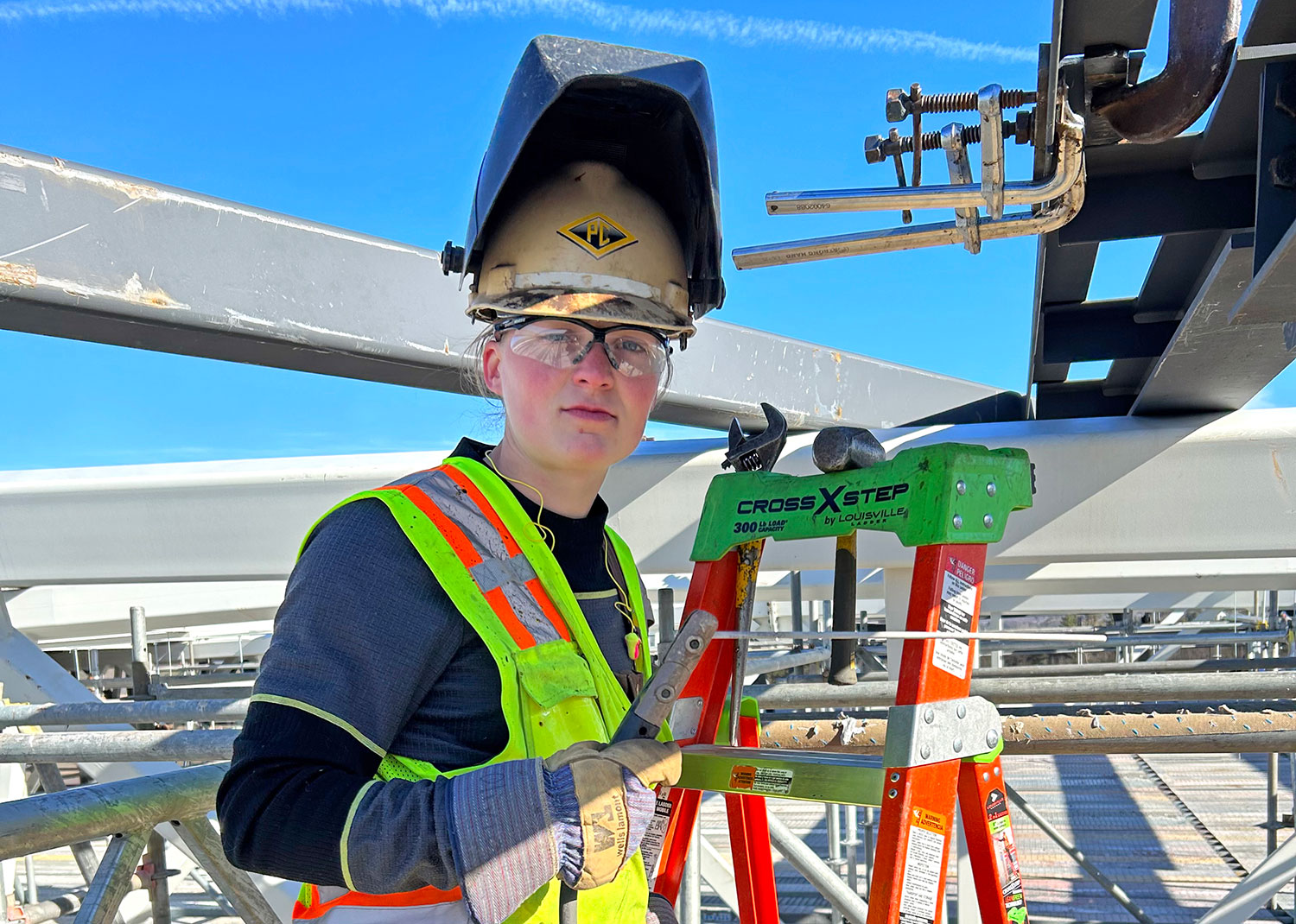 My interest in the construction industry began my junior year of high school when my step-father needed a hand at his small residential construction company, and I was looking for a part-time job. I quickly fell in love with construction and changed my plans. Rather than going to college to study business, I decided to focus on construction trades.
After graduating from high school, I applied at PC Construction with only a little experience in the industry and no idea what trade I wanted as my specialty. PC brought me on board as a laborer and exposed me to a wide variety of trade work utilizing an assortment of tools, equipment and materials. After about three months with PC, I decided that carpentry was a great fit for me, and I was promoted to a carpenter helper. And, I am now a participant in Vermont's first Commercial Carpentry Apprenticeship program!
Over the next year and a half in this program, I will earn 310 hours of classroom instruction and 3,000 hours of on-the-job training at PC in carpentry specialties such as floor and wall systems, framing and drywall, building envelop systems, roof framing, trim and cabinetry. I am so excited and grateful to be offered this incredible opportunity. I hope to further my carpentry skills on the jobsite and become a lead carpenter. When I think about my future, I hope to become a foreman and then a superintendent or even a project manager!
I enjoy working in construction because it is hands on and fast paced. Everyday I'm challenged to use critical thinking skills to solve problems and complete daily tasks to the best level of safety, quality and efficiency.