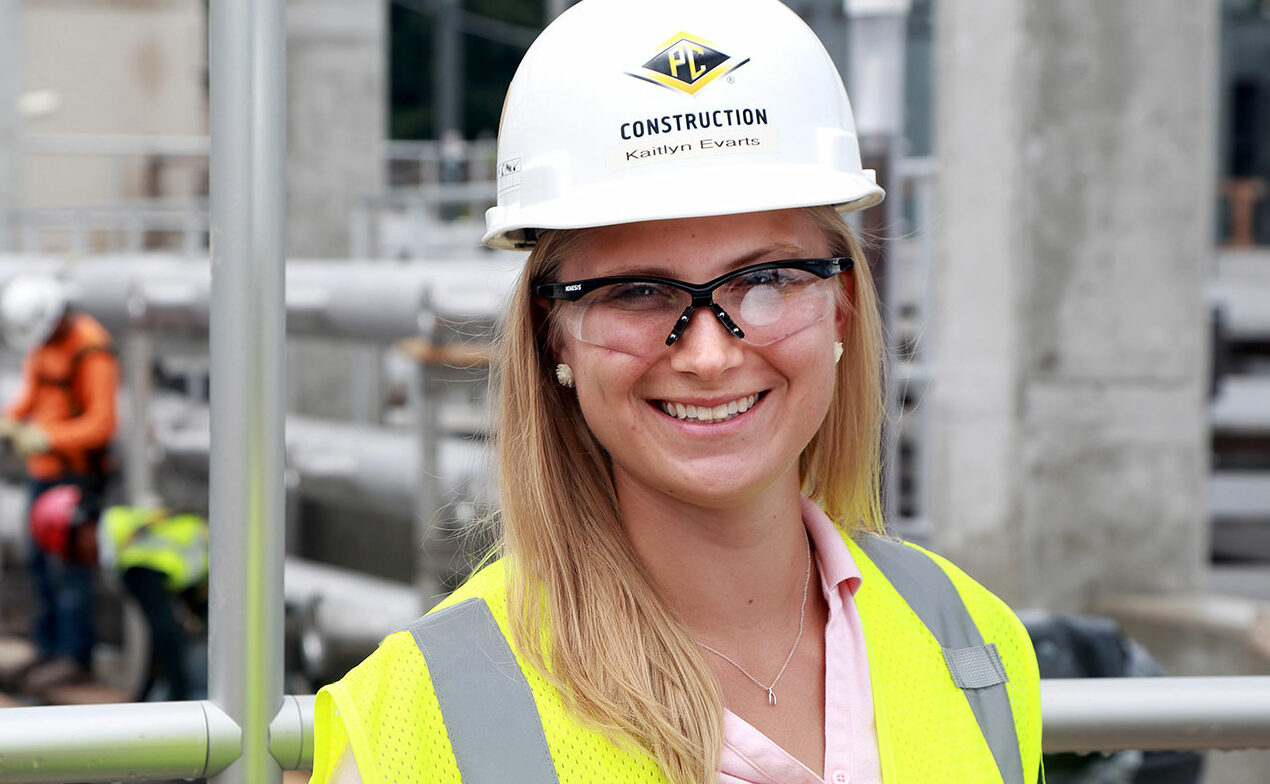 To wrap up our celebration of Women in Construction week, over 30 women from all regions and departments of PC Construction got together virtually this morning to make introductions, connect and share ideas for the future.
Industry wide, only about 9% of the construction workforce is made up of women, and only 1% in field positions. At PC, women make up of 16% of all employees, 4% of craft/field employees, 21% of our operations team, 16% of managers and 12% of executives. These numbers are exciting because we are above industry average, but we are far from a 50-50 split of men and women so there is also room for improvement. All of our superintendents are male, and we hope that will change as we continue to develop the next generation of operational leaders at PC. Research has shown that more diverse teams perform at a higher level and are more profitable, so as employee-owners, we know that having more women on our teams is good for all of us.
During this morning's event, we broke into smaller groups to share memorable and challenging experiences from our careers in construction. Some women shared stories of being in the field for over 30 years and described how the atmosphere and attitudes have changed in positive ways, especially with support from our PC team. We talked about running jobs while pregnant, and then being a new parent and the challenges that come with that transition. While every woman's experience is different, we all relate to being a minority in a male-dominated field, and it was nice to share and learn from our fellow PC women.
A common theme was one of the results of COVID – increased flexibility in remote work and flexible hours. Some women talked about how they embrace flexible hours to better suit their family's schedules. Others value eliminating long commutes a few days a week, allowing more time with their children. And these benefits extend well beyond just women in construction, but to all employees in all industries, and are so important to increasing fulfillment as a whole person.
As we look to the future, we will continue getting our team of amazing women together, connect the field and the office side of the company, and reinforcing One Team, One PC. From providing safety gear that is made specifically for women to planning trainings on negotiations and critical conversations, we are excited about the future of Women in Construction at PC and hope to continue to be an example for the industry!
Check out this video honoring the women of PC, past and present.