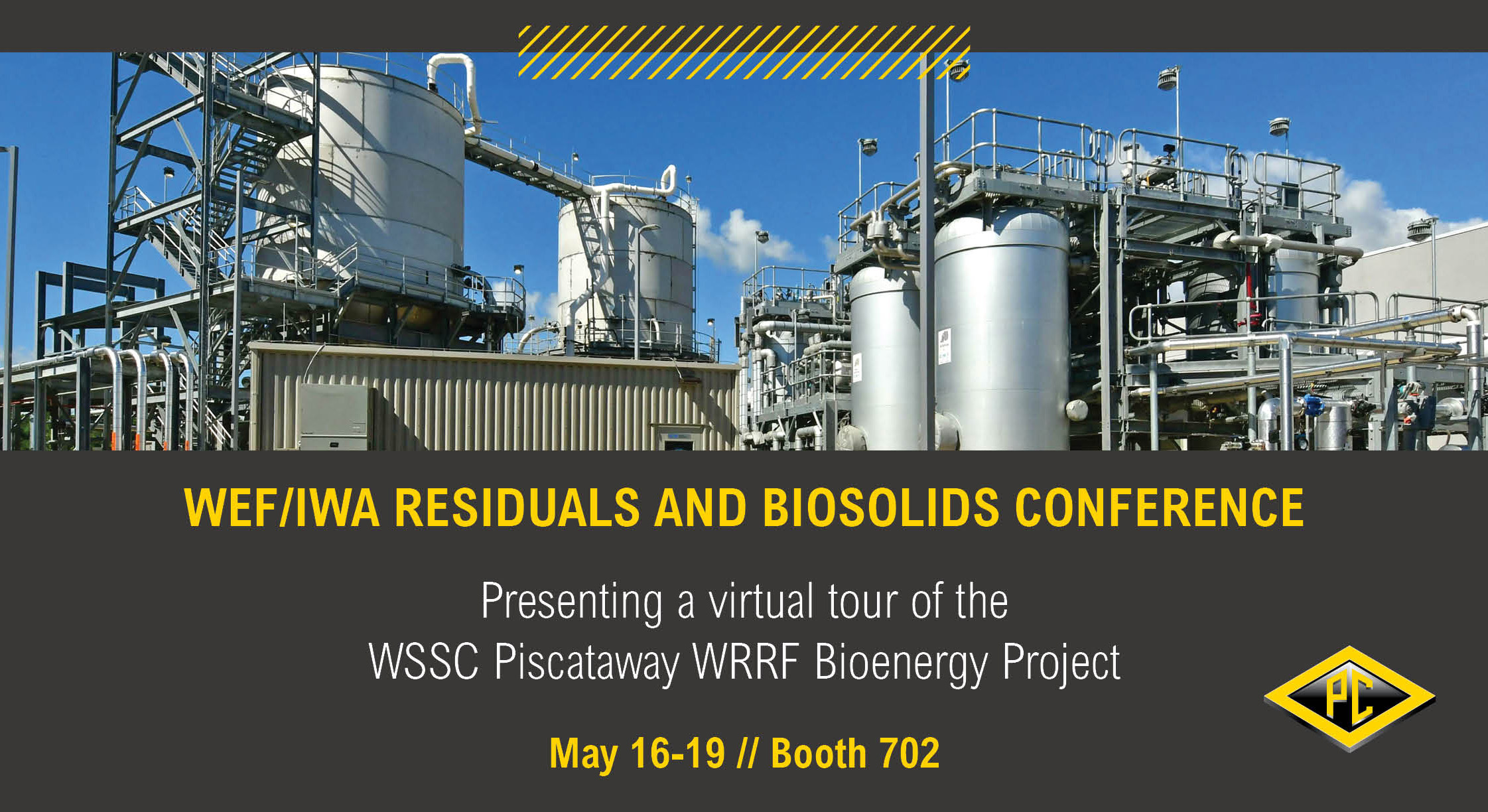 Where will you be next week? I'm hoping to see many familiar faces at the WEF/IWA Residuals and Biosolids Conference in Charlotte, North Carolina! The four days are packed with sessions highlighting advances in biosolids, new technologies, innovations and best practices. The PC team will be there in full force and we are excited to meet and share with all of you.
A few key events to add to your calendar:
Tuesday 5/16, 5-7pm
CAMBI ACADEMY 2023
PC Construction's Laura Simmers and Robert Wierzbicki will present at Cambi Academy, with a focus on THP delivery through a progressive design-build contract at the WSSC Piscataway Bioenergy Facility. Space is limited. RSVP Now!
Wednesday 5/17 – Friday 5/19
BOOTH 702
Meet with the PC Construction team and take a virtual tour of the WSSC Piscataway Bioenergy Facility.
We look forward to seeing everyone there! In the meantime, if you have any questions or want to connect in advance, please give me a call at 802.734.5634 or drop me an email at aparent@pcconstruction.com.