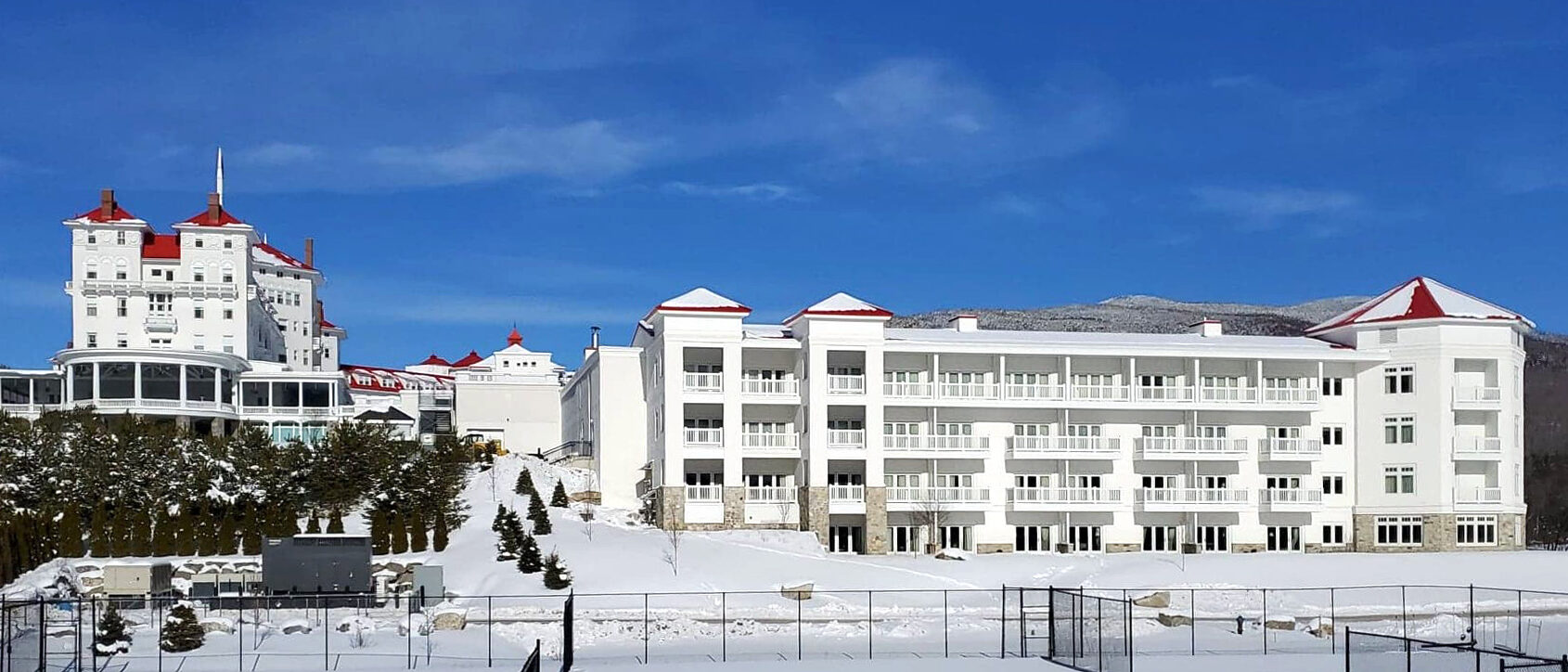 What a whirlwind! The Omni Mount Washington Resort Guestroom Addition project in Bretton Woods, New Hampshire, is in the final stages of completion after an exciting 18 months.
This project features the construction of a new 60,000-square-foot, four-story addition to the presidential wing of the iconic hotel nestled at the base of Mount Washington. The addition offers 69 luxury rooms, a club lounge, a courtyard spa garden and poolside bar. Renovations of the existing conference center kitchen and the rooftop terrace complete the features offered by the new space. Originally opened in 1902, and declared a National Historic Landmark in 1986, the project's design and construction preserved the grand hotel's history and grandeur.
Just seven months into the project, COVID-19 descended upon the U.S., bringing an entirely new set of challenges I have never encountered in my career. Throw in extreme winter conditions, heavy winds, and a two-hour-minimum travel distance for nearly all trade partners, and this project truly required a full team effort.
With a team commitment to Lean construction methods from day one, we successfully achieved all project milestones despite delays due to extenuating circumstances. Coupled with the team's tenacity and integrity, the project was a success. More than half of the guestrooms were turned over to the hotel a week ahead of schedule, allowing the first room to be occupied on December 26. The final Certificate of Occupancy for the remaining guestrooms and public spaces was granted on January 28.
The 'Team' extends well beyond PC. From the owner to the architect, engineers and subcontractors, this project embraced a collaborative atmosphere with shared goals – and the results were worth every bit of effort. The PC team was pleased to celebrate with the Omni team last week during a day of skiing and lunch at the Bretton Woods Ski Resort. Blue skies, great company and laughter brought this exceptional project to an end and demonstrates that we really do 'build stronger, together'.