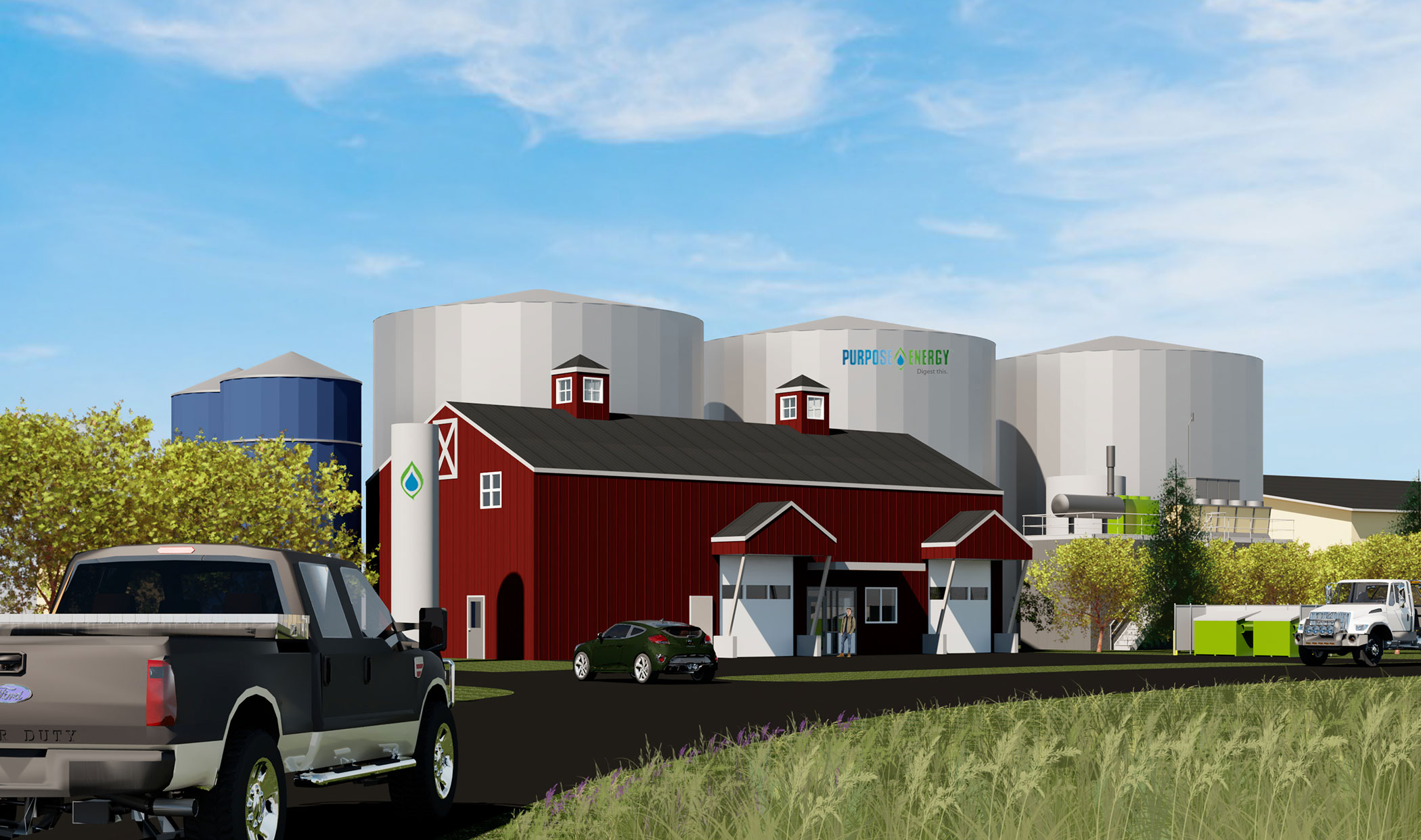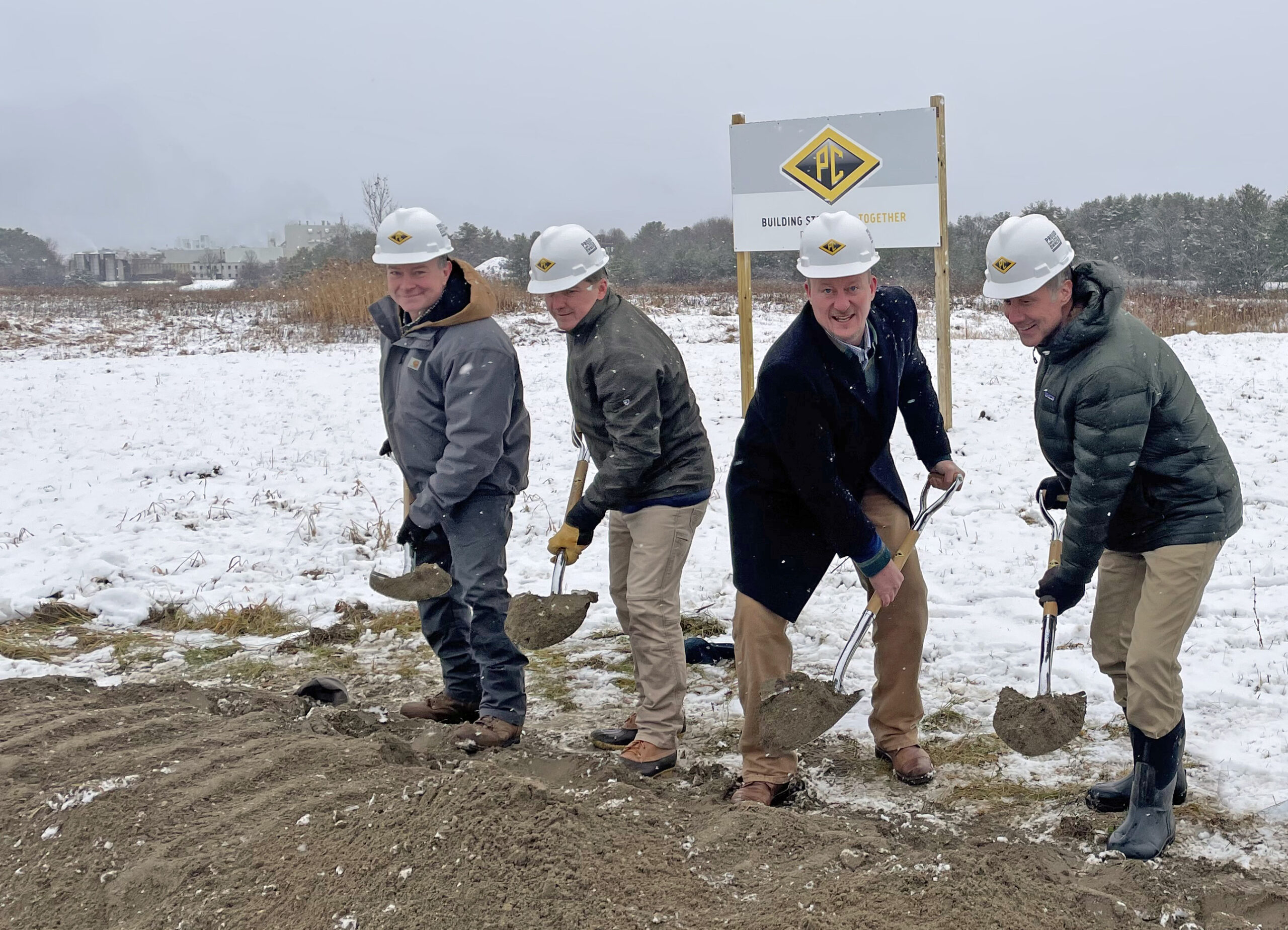 Facility will turn food and beverage waste into renewable energy
South Burlington, VT – PC Construction joined PurposeEnergy on Friday to officially break ground on the Middlebury Resource Recovery Center (MRRC), which will convert residual materials from food and beverage manufacturing into renewable energy and cleaned effluent.
This innovative project will provide a lower-cost, local, greener alternative for food and beverage waste disposal. When fully operational, the MRRC will treat approximately 80,000 gallons per day of food waste and wastewater, converting over 90% of the organic content into renewable biogas that will be used to generate more than one megawatt of renewable electricity for Vermont homes and businesses.
Experts estimate that the facility will reduce greenhouse gas emissions by more than 2,000 tons of CO2 equivalent every year, primarily by eliminating more than 270 truck trips each month. The project also protects Lake Champlain by preventing phosphorous runoff into the watershed and Otter Creek.
"We're excited to start work on this project," said PC President and CEO Matt Cooke. "PC has completed significant digester projects along the east coast for our clients in the water and wastewater industry. We're proud to bring that knowledge and experience to the food and beverage industry, where there is so much potential for alternate power production and green energy."
"This groundbreaking is the result of years of work by PurposeEnergy and our feedstock provider partners," said Eric Fitch, Founder & CEO of PurposeEnergy. "The MRRC will serve Middlebury based food and beverage producers by a connected pipeline, and others within approximately 50 miles by road. It will improve economic opportunity in the area by providing a lower cost, greener alternative for disposing of food waste, while improving the environment."
The MRRC will serve Middlebury-based food and beverage producers, including Vermont Cider Company, WhistlePig Distillery, Ben & Jerry's and Agri-Mark for Cabot Creamery.
The project is scheduled for completion in December 2023.