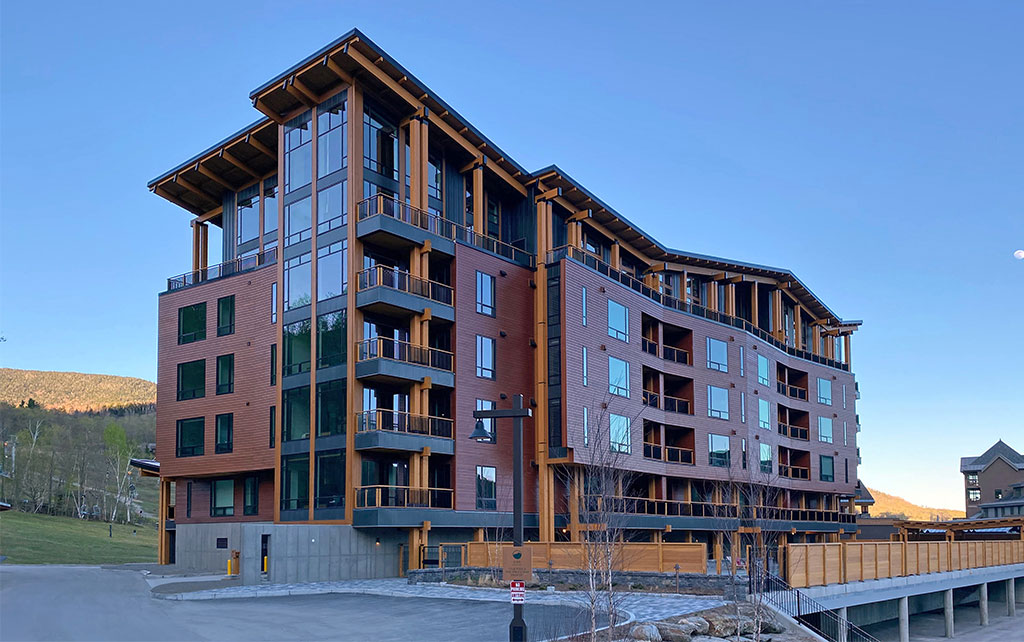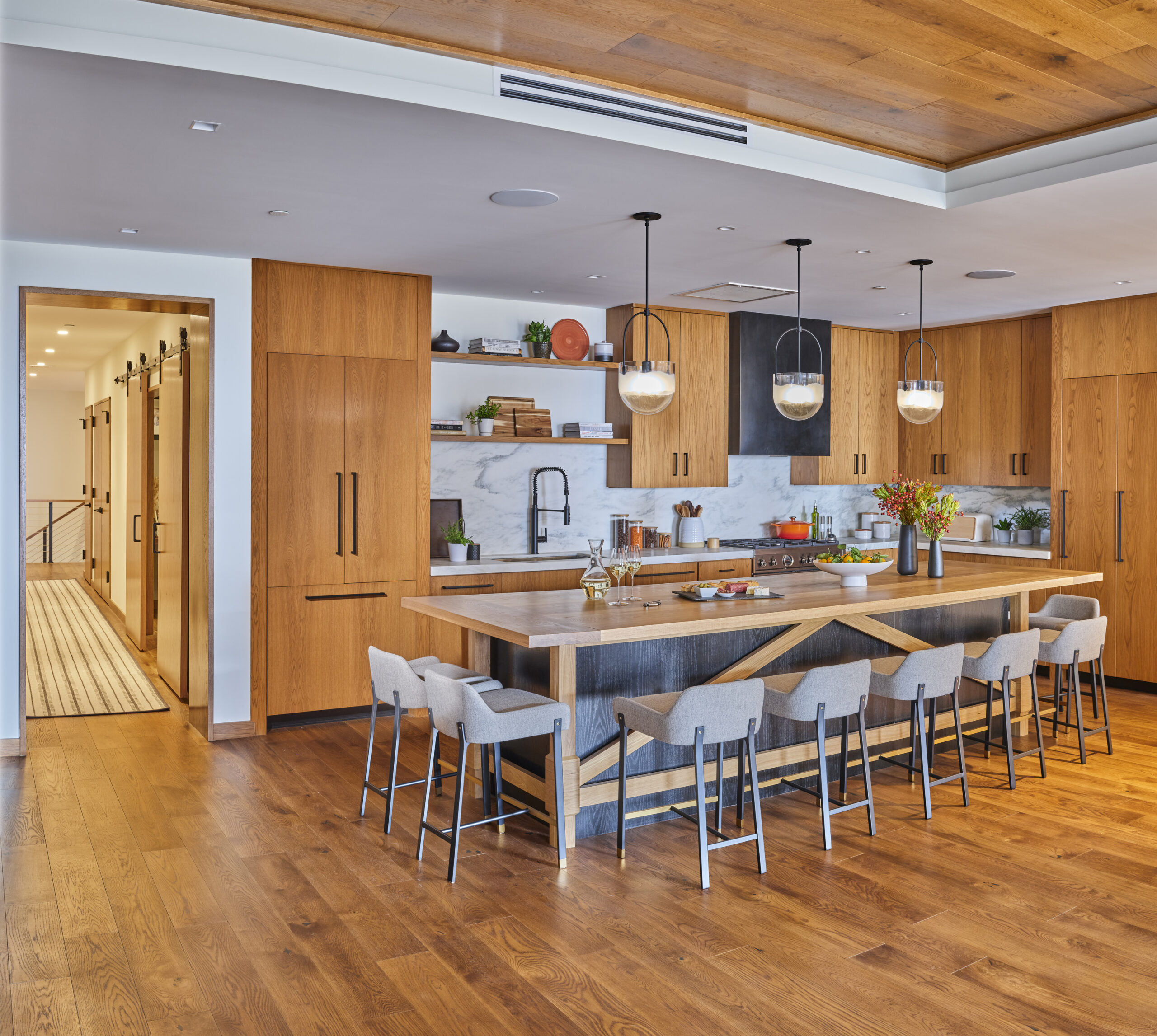 South Burlington, VT – This week, PC Construction accepted a national Build America Award from the Associated General Contractors of America for One Spruce Peak, a residential mountain retreat at the base of Stowe Mountain Resort built in the midst of the COVID-19 pandemic.
The $46.5 million, six-story, 125,000-square-foot facility includes 27 ski-in/ski-out residences, townhomes, and penthouses. Units feature in-residence elevators, spacious balconies with mountain views, sweeping floor-to-ceiling windows, and best-in-class materials and finishes.
PC's team of project management staff, craftworkers, and more than 400 trade partner workers collaborated on an unconventional phased-delivery approach that challenged construction logistics and methods. In addition, ongoing supply chain shortages required PC to identify and create alternative solutions throughout the project when prefabricated building products were not available.
"We're grateful to AGC America for recognizing our work, and to the project owner, Spruce Peak Realty, for their strong and ongoing partnership," said PC President / CEO Matt Cooke. "This project shows how a team's creative approach, agility and positive attitude can overcome even the biggest challenges. And a true testament to our team's success came when we were selected to build the resort's next development – a $74.5 million project – right on the heels of One Spruce Peak's completion."
The Construction Risk Partners Build America Awards honor AGC members who build the nation's most impressive construction projects, ranging from buildings to utility projects to transportation infrastructure. Build America winners excel in the areas of advancement and innovation, environmental sensitivity, safety, and client service, among other categories.