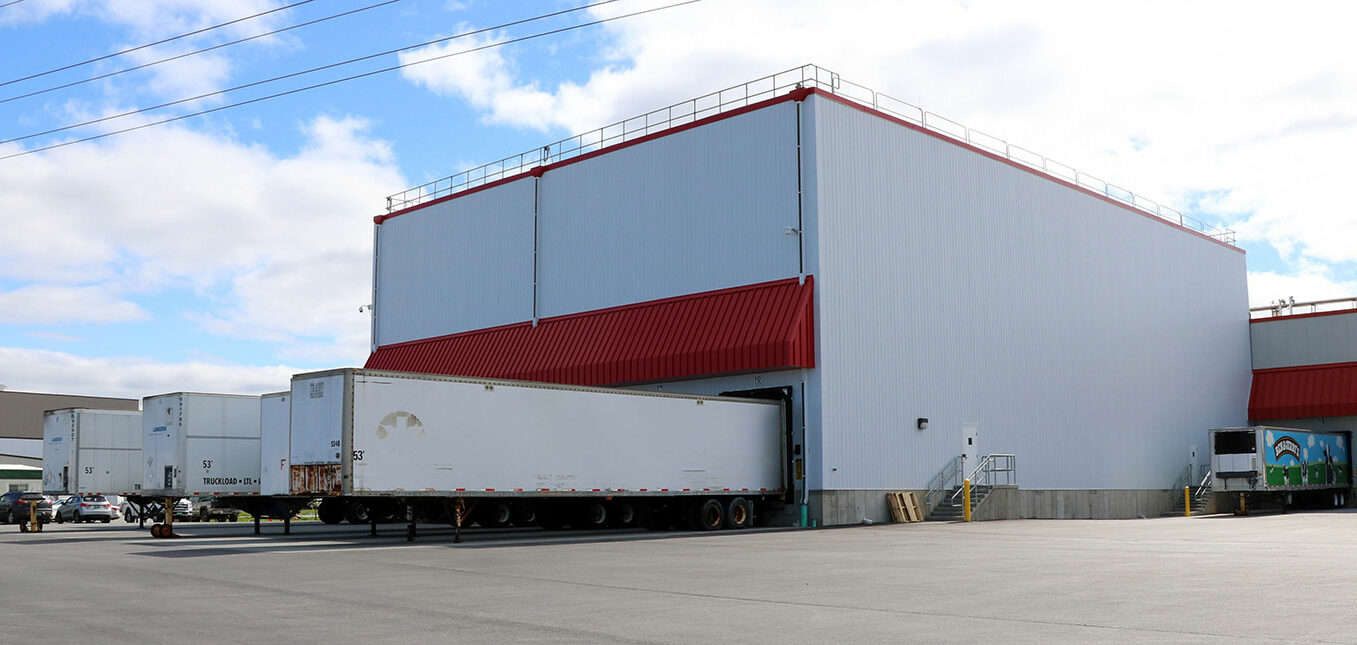 Last night, PC Construction proudly accepted a Best Builders Award for the Ben & Jerry's Project Extra Chunk expansion in St. Albans, Vermont. The award was presented by the Associated General Contractors of Vermont for outstanding quality of work and effort in the Innovative Specialty Construction category. The project has also been selected as an Engineering News-Record Award of Merit honoree and will be formally recognized at a ceremony on December 12.
The 40,000-square-foot addition includes a new warehouse, packing hall with hardening tunnel, refrigeration building, sugar tank/CIP building, mix storage extension and an expanded QA/QC laboratory. Work also included renovations to the existing facility, the foundation and utilities for the new "locker room" for office and employee development space, a new wastewater treatment plant to accommodate facility production, and extensive site work.
The project included over 25,000 cubic yards of excavated material, 400 tons of structural steel and 62,000 square feet of metal wall panels. This first major investment made in the 20-year-old building was completed in just 11 months, allowing a 44% increase in pint production at this facility.