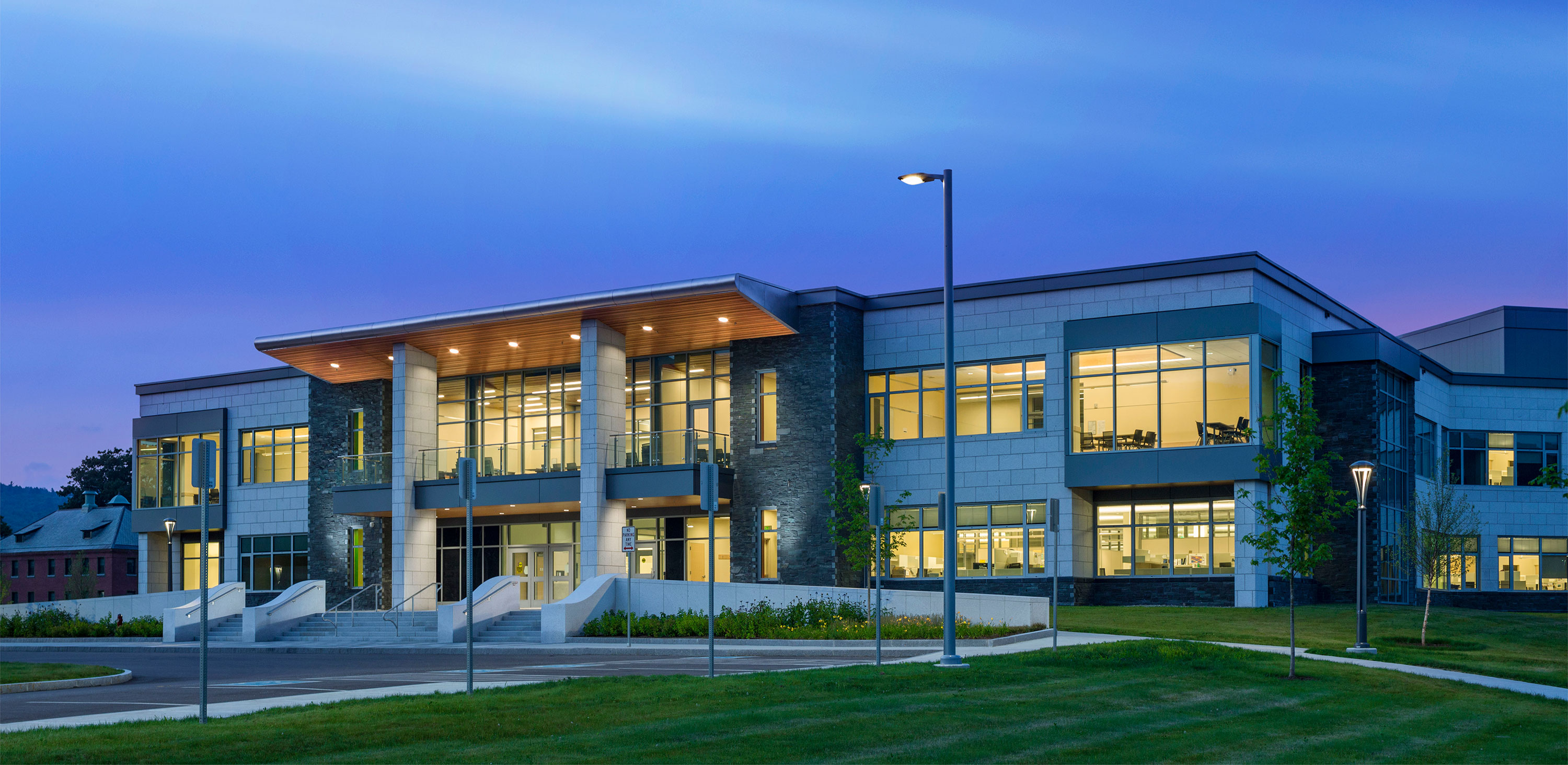 Last night, PC Construction proudly accepted one of the Associated General Contractors of America's highest honors – an Alliant Build America Award in the construction management renovation category – for the Waterbury State Office Complex Redevelopment project. The award was presented at AGC's 98th Annual Convention in Las Vegas, Nevada and the PC Construction team was on hand to celebrate with the other honorees.
Completed last year, the $100 million redevelopment project, which is the largest capital project ever undertaken by the State of Vermont, was a critical step in revitalizing the Town of Waterbury after the destruction caused by Tropical Storm Irene. Over 1,500 state workers were displaced at the Complex following the flood, leaving them scattered around Vermont.
The work included a new 86,000-square-foot office building, a new 20,000-square-foot central plant and maintenance facility, and new site infrastructure as well as the historic renovation of the original 13 core buildings comprising 115,000-square-feet. Buildings were constructed six inches above the 500-year flood mark and specialized foundations were used to protect against future flooding. The complex is significantly more efficient with a new central plant and maintenance facility housing two wood-fired biomass boilers using 25 percent less energy.
"As was the case in many parts of the state after tropical storm Irene, the damage at the Waterbury State Office Complex was massive and the redevelopment was a complex, multi-step process that required dedication, ingenuity and collaboration across government and in conjunction with Vermont businesses, like PC Construction," said Vermont Governor Phil Scott. "Congratulations PC Construction; this award is well-deserved. We are forever grateful to you and so many others who stepped up and answered the call to serve our state in the wake of devastation across our region."
The project, which was completed in collaboration with design partner Freeman French Freeman and a network of dedicated subcontractors, was also recognized by Engineering News-Record (ENR) with a New England Merit Award and by the Associated General Contractors of Vermont with a Best Builders Award.
Thank you to everyone who contributed to making this project such an outstanding success for the State of Vermont and the Town of Waterbury!