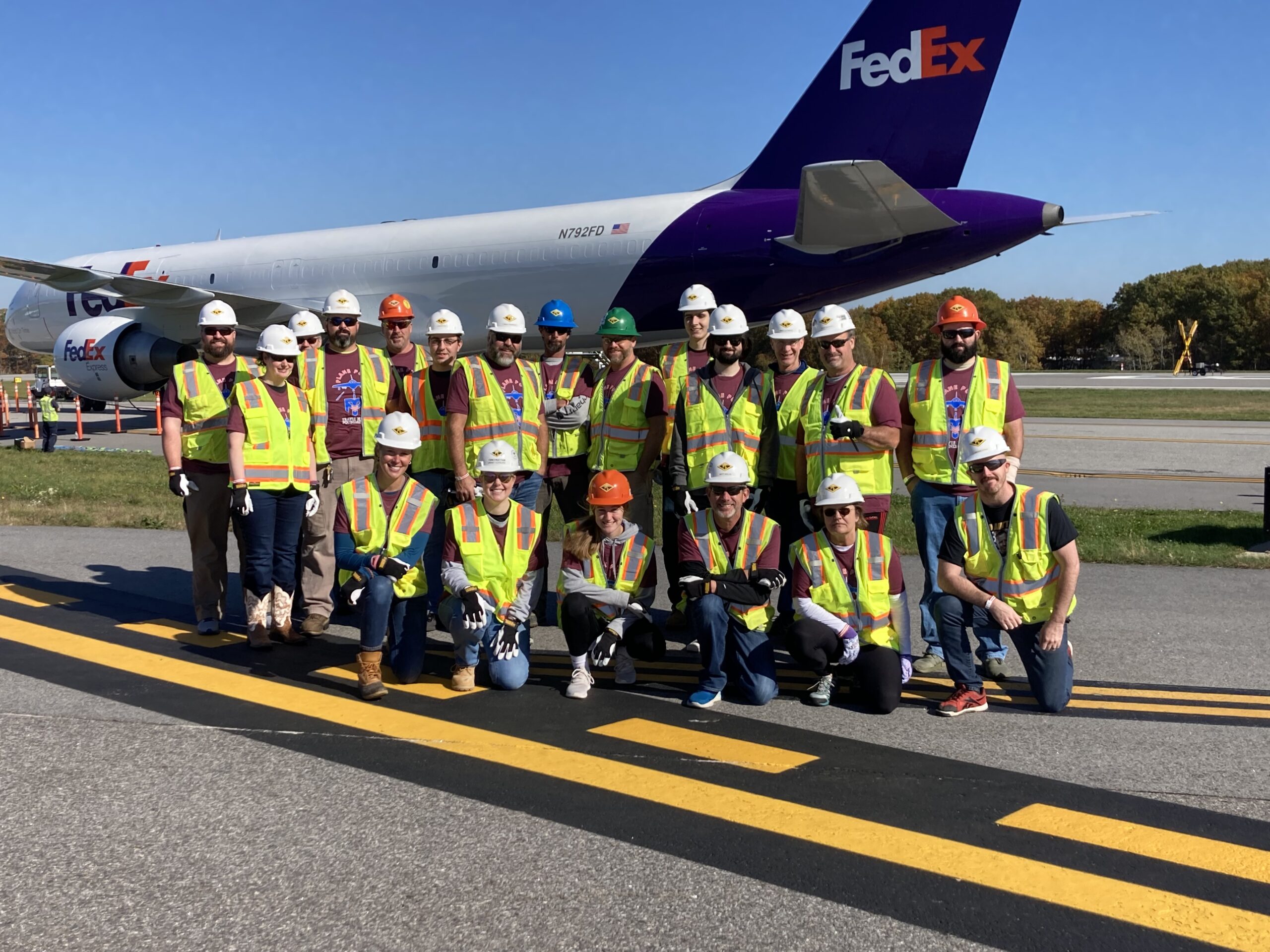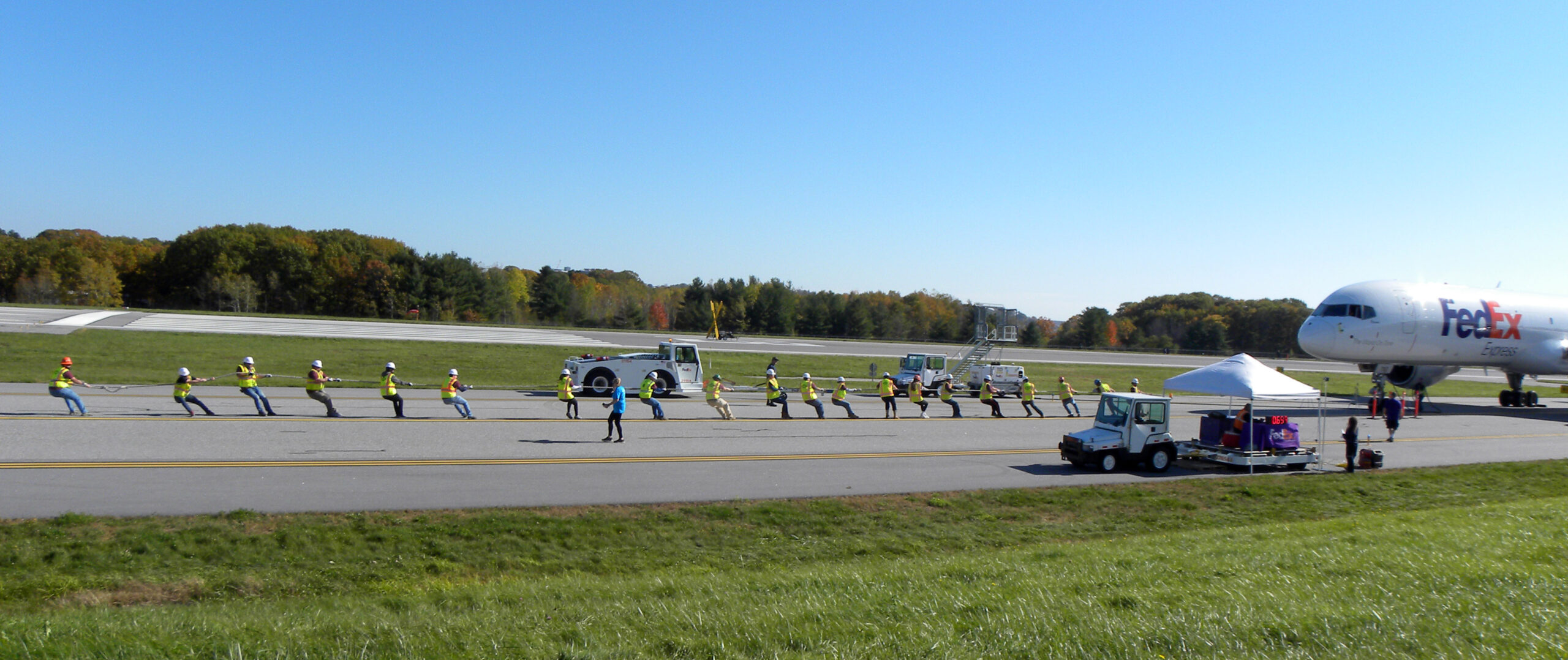 Over 1,000 people and 800 pullers took to the runway at the Portland International Jetport on Saturday, October 22 to raise money for the Travis Mills Foundation. The Plane Pull event pits teams of 20 individuals against each other in the ultimate tug of war. The team that can pull the 80-ton FedEx plane 20 feet down the runway fastest, wins!
Among the 41 teams were the very aptly dressed and amped up PC Plane Pullers. While we didn't record the fastest time, PC finished in the top third of the 39 teams with a time of 5.33 seconds and, more importantly, placed seventh for the most donations raised!
This event raised over $270,000 for the foundation, which helps veterans and their families recalibrate and recover after military service. The Travis Mills Foundation has served 882 families from 44 states at their nationally recognized retreat in the Belgrade Lakes Region of Maine.
Way to go PC for showing your community pride!