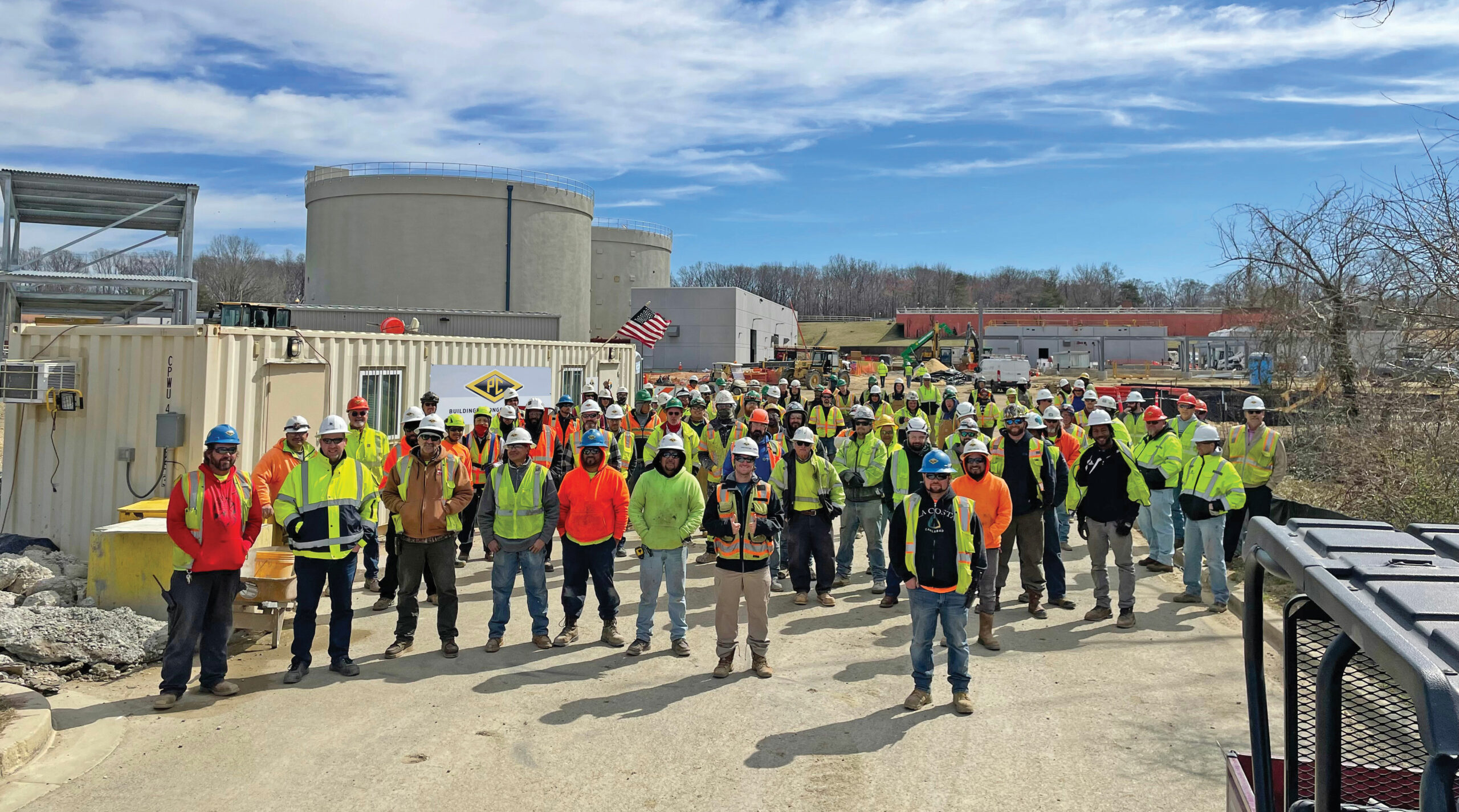 As a commitment to our Diversity, Equity and Inclusion efforts, PC is participating in this week's Construction Inclusion Week celebration. Construction Inclusion Week is "the first effort to harness the collective power of general contractors, specialty contractors, subcontractors, and suppliers." Studies have shown that diverse and inclusive teams perform better, but at PC where one of our core values is "people first", we know that inclusive teams are better for all of us. We build stronger, together.
We all know that our industry continues to face a tremendous workforce shortage. Building an inclusive culture where employees feel valued, respected and empowered to use their voice is just one way we can support the effort.
This year, to celebrate Construction Inclusion Week, we want our employee-owners to focus on how diversity, equity and inclusion can make our teams stronger. It just takes a few simple actions to engage and build momentum as we continue our DEI journey.
Safety is at the core of our people first value – our goal is always to send every employee home safely. We often focus on physical safety, but psychological safety is also important. Our company-wide toolbox talk during Construction Inclusion Week will focus on psychological safety and speaking up. The message reinforces that it is every team member's responsibility to speak up for safety, and that it is equally important to ensure that all team members feel safe and empowered to speak up. They need to understand that they won't be reprimanded or called out for sharing ideas, questions, concerns or mistakes. We hope this topic will spark conversations about the power of inclusion.
We are also asking our teams to think about what inclusion means to them. For some, maybe it's considering using an alternative to "hey guys" when addressing a group. Maybe it means feeling supported as a parent who has to leave a little early to accommodate their child's schedule. Maybe it means being able to access certain company information in another language. Actions don't need to be grand to have an impact – small changes can make a big difference.
Throughout the week, we are offering activities to get our team of employee-owners involved in different ways. From Employee Resource Groups and community service activities to gatherings focused on celebrating our diversity and lots of prizes!
At PC, we know that we are on a journey of continuous improvement when it comes to inclusion, but we hope that highlighting it throughout the week – and continuing that momentum throughout the years to come – will reminded everyone of how important it is to take always care of each other and put people first.