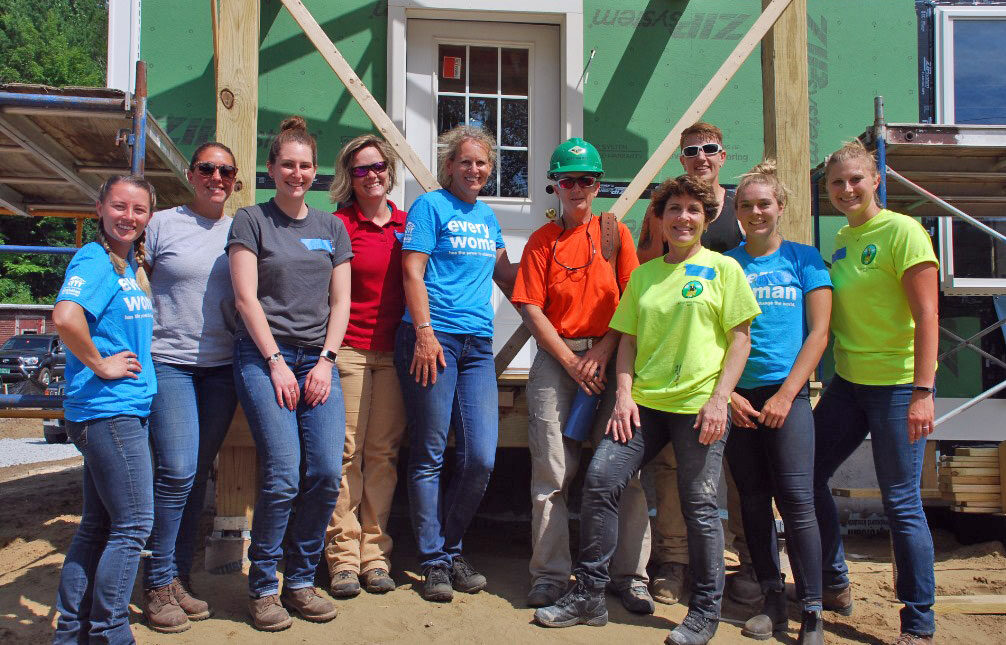 Last week, a team of PC Construction women joined forces with Habitat for Humanity for their annual Women Build event. Throughout the day, the group helped construct a duplex in Milton, Vermont. Upon completion, the duplex will serve as new homes for families in the community.
Women Build is a national event that brings women together to share their skills to help build communities and strengthen families.
To learn more about Habitat for Humanity or the annual Women Build event, click here.