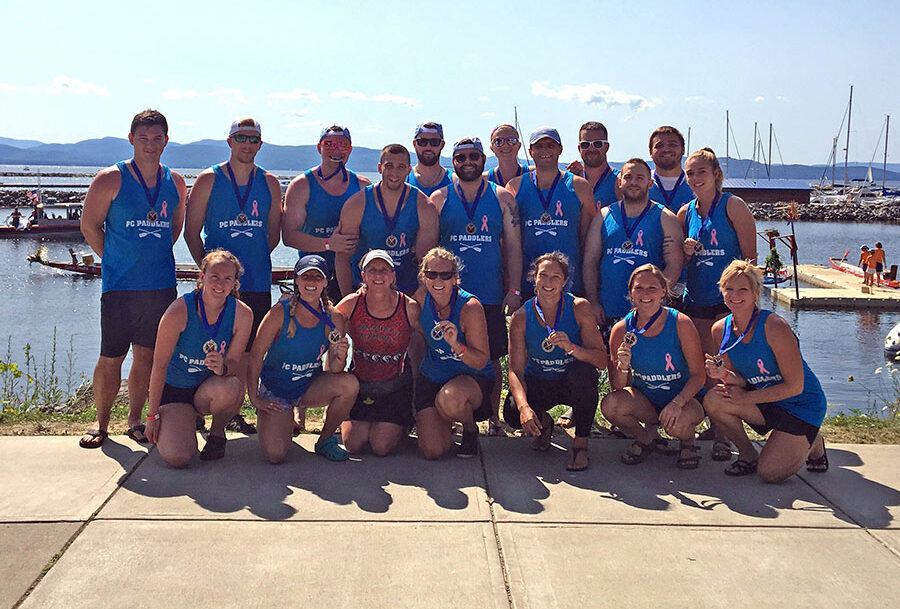 On Sunday, the PC Paddlers took to the water yet again to participate in Dragonheart Vermont's annual Dragon Boat Festival. Our team had a strong showing, coming in 4th out of 45 teams participating in the Community Race Series. More importantly, the PC Paddlers placed 5th out of 52 teams on the fundraising leaderboard, raising nearly $3,700 for The University of Vermont Medical Center McClure Miller Respite House.
The McClure Miller Respite House provides a home-away-from-home for people facing a terminal illness whose care needs are too complex to be managed at home. The majority of patients served in 2018 had a primary diagnosis of cancer. Funds received from Dragonheart Vermont will establish a "CARE FUND" to help ensure Respite House care is available to all who need it.
The PC team is proud to have participated in and supported the efforts of Dragonheart Vermont for over ten years – and we are already looking forward to next year!