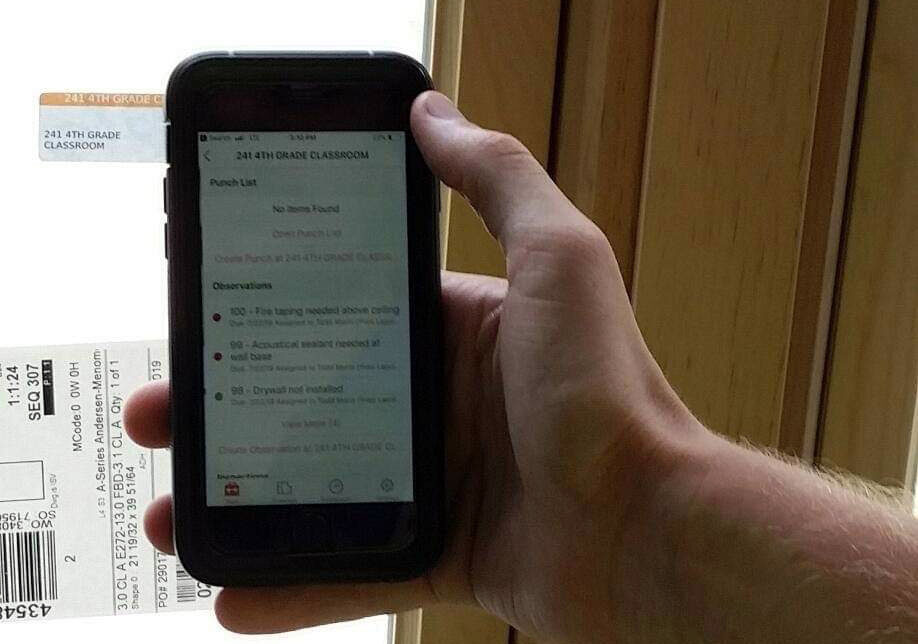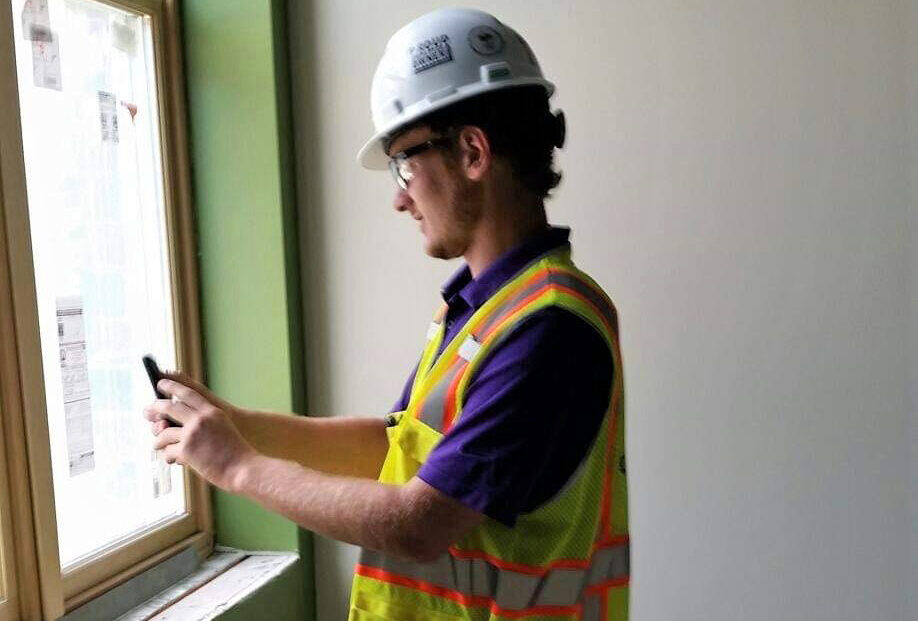 During my summer internship with PC Construction, I was given the opportunity to integrate the technology of Procore, the company's project management software, directly into a project under construction. PC Project Engineer Jon Englehart suggested we utilize Procore's QR system to generate QR codes specific to each room of a school we are building, and then link those codes to a complete digital profile of the space. The QR code label is then placed on a door frame or other location in the room. All project partners can quickly scan it and easily access inspections, punchlist items, submittals and RFIs, and observations related to that particular room.
This process allows for a coordinated information sharing effort and efficient workflow. For example, during inspections, subcontractors can check off work on the same screen and then digitally sign-off on the inspection using a tablet or phone. All the information is automatically updated in Procore and is fully accessible to the project management team in real time. This allows the entire team to be aware of changes or progression quickly, promotes effective coordination of data for a given space, and eliminates the need for physical signoffs that slow the process. I was also responsible for creating inspection and observation signoffs using the QR system and compiling a concise step-by-step guide to ensure ease of use.
While we are still in the early stages of implementation on this project, the QR concept has already brought significant efficiency and organizational results. This is just one example of how the industry as a whole can use a rapidly growing toolbox of new technology to reap benefits on the jobsite.