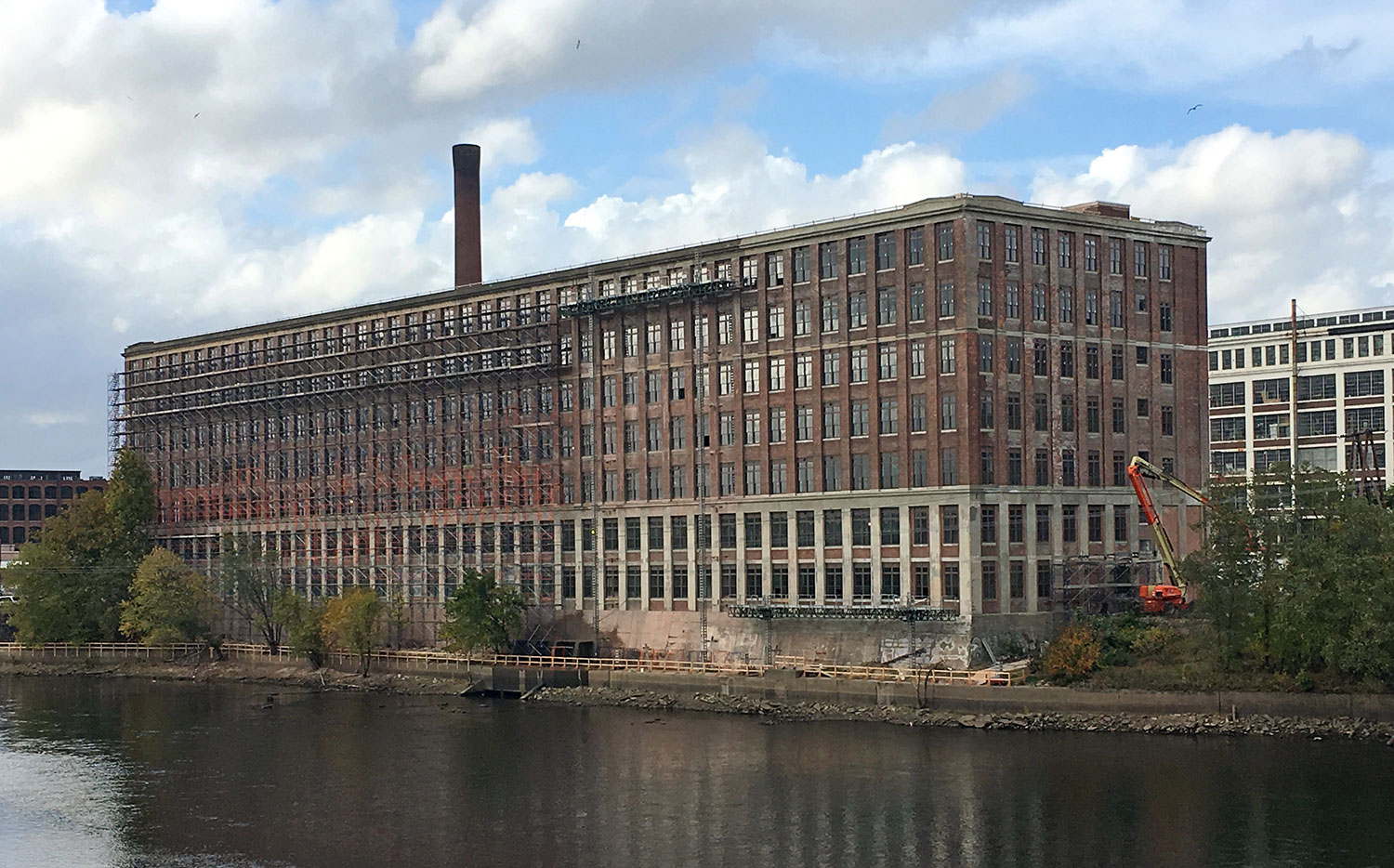 Construction is well underway on the Mill240 project in Lawrence, Massachusetts. The rehabilitated mill apartment community, which is situated along the banks of the Merrimack, will build upon the historic former Newark Paper Mill to offer upscale amenities and stunning views for tenants. Click here to check out the story behind the project and the progress of construction.
Designed by Market Square Architects, the project includes the renovation of two buildings. A seven-story 344,000-square-foot building will feature 198 one- and two-bedroom apartments, a 60,0000-square-foot self-storage facility and a 42,000-square-foot ground level parking garage to accommodate 100 vehicles. Community features will include a roof deck, cyber café, fitness center and yoga studio, community room and a riverfront park. An additional 29,000-square-foot single-story building will house 19 studio units.
The site has remained unoccupied for several decades, leaving it in severe disrepair and requiring extensive structural work. Despite the large amount of demolition required for the project, the large brick smoke stack – the largest in Lawrence – will remain intact and lend to the historical qualities of this project.
Once completed in December 2018, the Mill240 project will bring new life and increased economic opportunities to the Lawrence community. Stay tuned for updates as construction progresses on this exciting project.