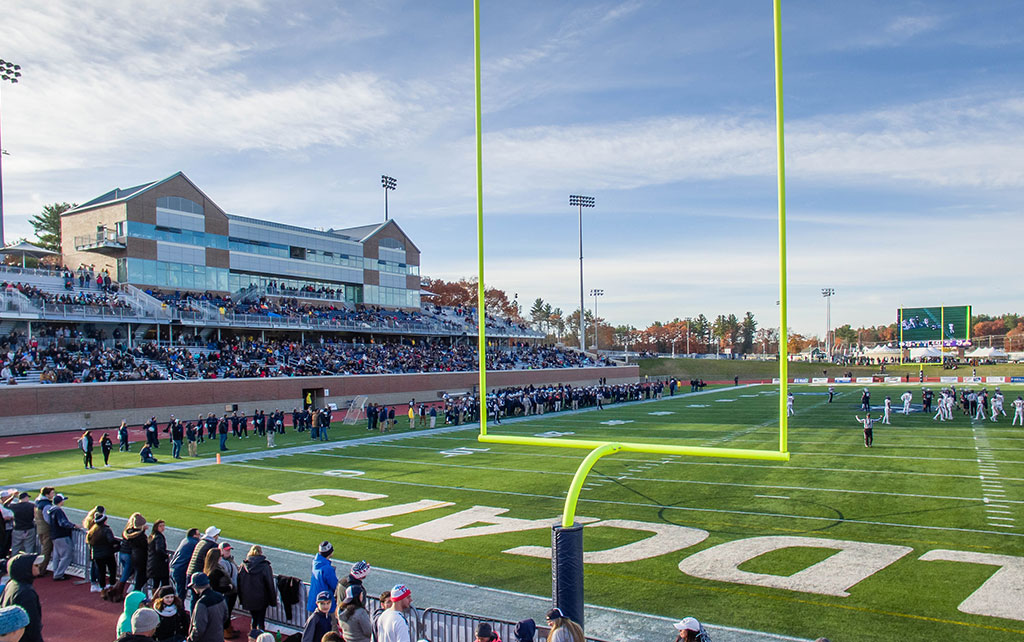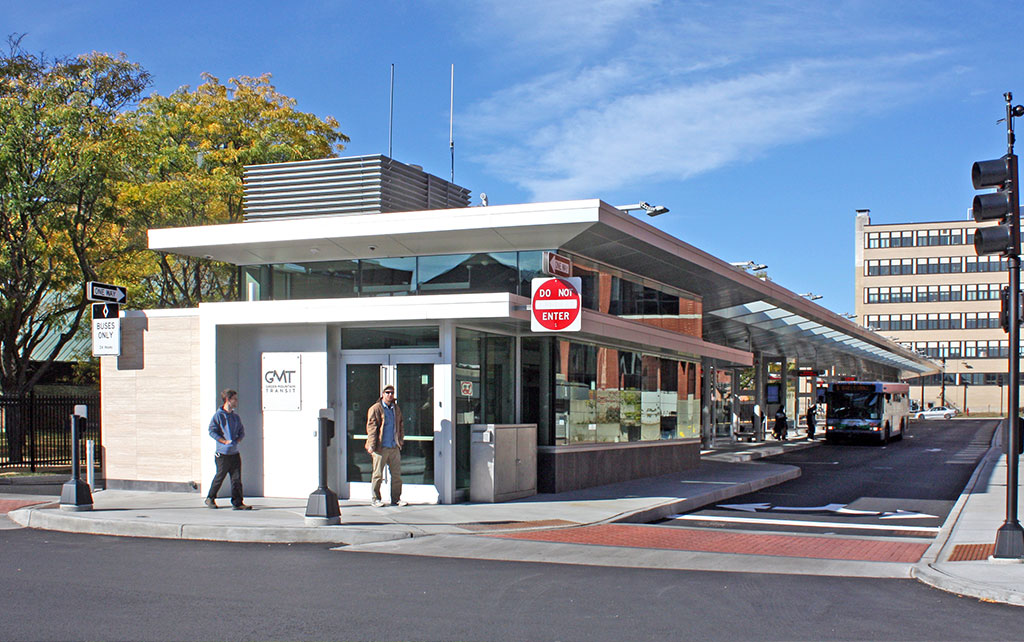 Last week , two PC Construction projects were honored with awards by Engineering News-Record (ENR) magazine. The University of New Hampshire's Wildcat Stadium and Green Mountain Transit's Downtown Transit Center in Vermont, were each honored with an Award of Merit for Excellence.
Wildcat Stadium (top)
The $24.9 million, four-story stadium, which was constructed by PC Construction and designed by Lavallee Brensinger Architects, is a state-of-the-art NCAA Division I facility for the UNH Wildcat Athletics program. The project's exceptional safety accomplishments were also recognized by ENR with an Excellence in Safety Award of Merit.
Key features of the Wildcat Stadium project include:
Tiered seating for 6,500 with a total capacity of 11,015
Field level gateway entry with ticket sales, pedestrian concourse, lobby and mechanical spaces
Concourse level dedicated to concessions and restrooms with access to both lower-level and upper-level seating
Club level containing the president's suite and club boxes with common multi-purpose rooms
Press level housing coach's boxes, plus press boxes wired for modern broadcast and recording capabilities
Downtown Transit Center (bottom)
Green Mountain Transit's Downtown Transit Center is a $7.7 million, 10,250-square-foot facility constructed by PC Construction and designed by TruexCullins. The new facility offers a safe and convenient central hub and an attractive gateway to the transit system for the City of Burlington and surrounding municipalities.
Key features of the Transit Center include:
Climate-controlled building with indoor waiting area, ticket booth and rest rooms
Covered boarding platform – accommodating 10 buses – with benches, windscreens and heaters to provides passengers with exterior shelter from weather conditions
Secure, on-site break room with a kitchen, quiet room and rest rooms to accommodate driver needs between shifts
Real-time bus tracking system
Five industry judges reviewed and discussed 29 projects located throughout New England in consideration for the awards program. Projects were evaluated on the ability of the project team to overcome challenges, contribution to the industry and community, safety and construction and design quality.