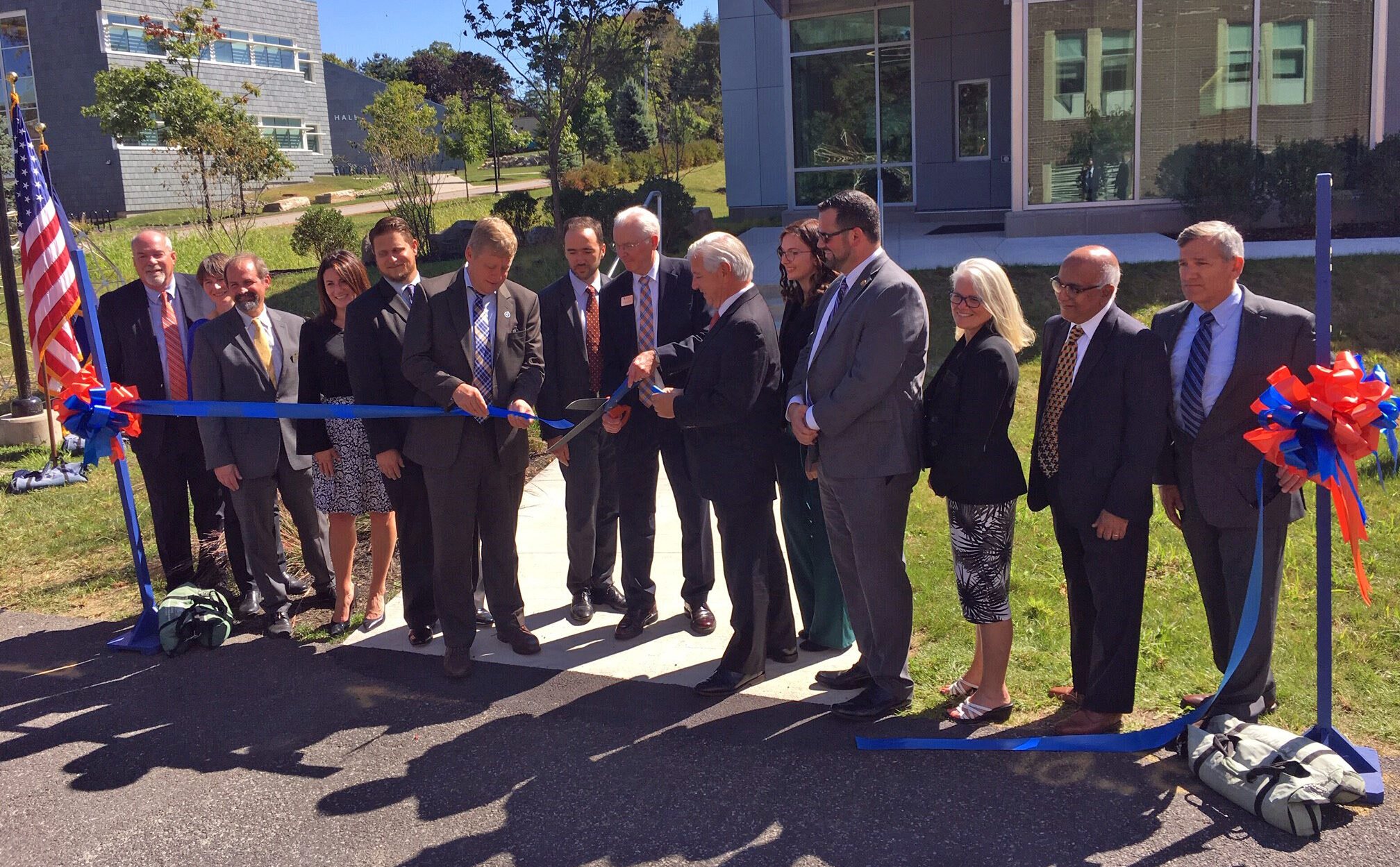 Tuesday marked the official opening of the Engineering Innovation Hub at SUNY New Paltz. The 19,500-square-foot academic facility will advance the offerings of the College's engineering program and promote collaboration between the College and local industry. The Engineering Innovation Hub will also serve as the new home of the Hudson Valley Advanced Manufacturing Center and the college's 3D design and printing program.
The facility includes multiple teaching labs, a computer lab, conference rooms, faculty offices, collaborative spaces and lounge areas. As part of the college's sustainability goals, the building is designed to meet the Leadership in Energy and Environmental Design (LEED) Silver rating from the U.S. Green Building Council. The main lobby is testament to the sustainable design with a glass storefront that allows substantial natural light into the area.
PC Construction's Poughkeepsie team served as general contractor for the project, teamed with New York-based Urbahn Architects. The design and construction of this project included approximately 30 subconsultants and subcontractors, and generated more than 130 construction jobs, roughly 85% of which came from New York.
"The site of the new building is centrally located on campus, which required strict construction safety and logistics protocols to ensure the welfare of workers, students, faculty and visitors during construction," said Michael Davies, PC Construction project manager. "Relying on our team's expertise in LEED certification procedures and the Lean Construction method, we have delivered a highly sustainable and energy-efficient facility where engineering students can excel for years to come."
Completed photography by Ola Wilk/Wilk Marketing Communications