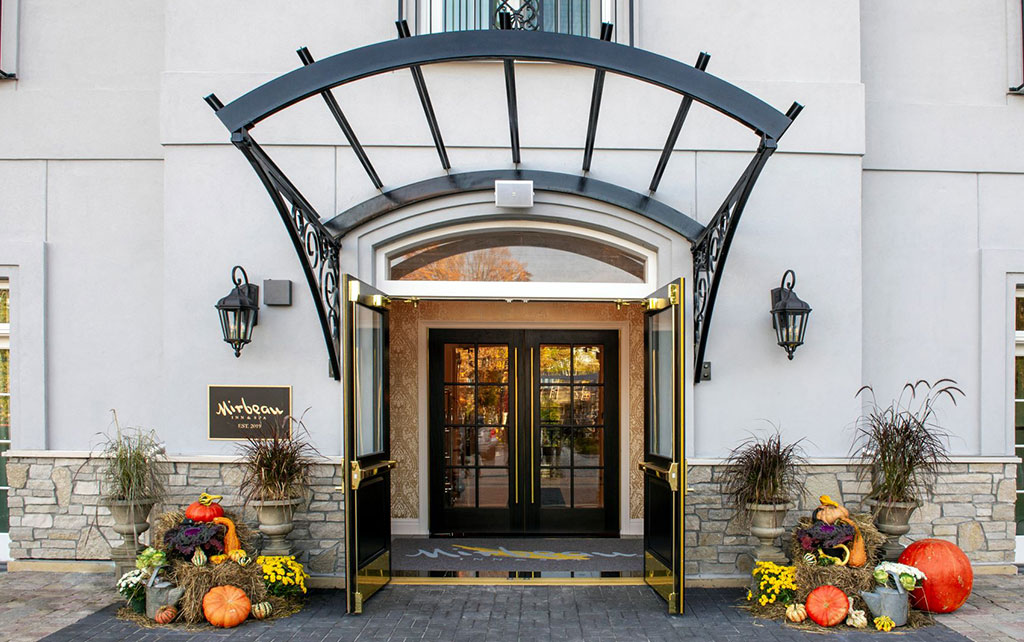 The new Mirbeau Inn & Spa Rhinebeck opened to much fanfare on Friday with a formal ribbon cutting ceremony. The PC Construction team was on hand to participate in the celebration after 19 months of construction.
The 76,000-square-foot, five story resort is situated in the heart of Rhinebeck Village on nearly three acres surrounded by forests, offering a secluded setting easily accessible from New York City and Albany. Reminiscent of an old-world Parisian Hotel, the resort hosts 50 guest room suites, each with their own fireplace, mini-spa bathrooms and upscale accommodations. The 12,000-square-foot spa wing offers 14 treatment rooms, each with a fireplace, and a central resting room with water feature.
Mirbeau's award-winning French-inspired restaurant, Willow, seats 50 in the restaurant and 22 in the lounge and features Charlie Palmer's exquisite culinary talent.
Topping off the amenities is an outdoor Aqua Terrace with Jucuzzi-style hot spa pool, fireplace and food service, as well as 3,000-square-feet of meeting and conference spaces.
With construction wrapped up and rooms booking quickly, the resort will undeniably be an instrumental part of Rhinebeck Village – and the PC Construction team is proud to have played a part in bringing this vision to reality.