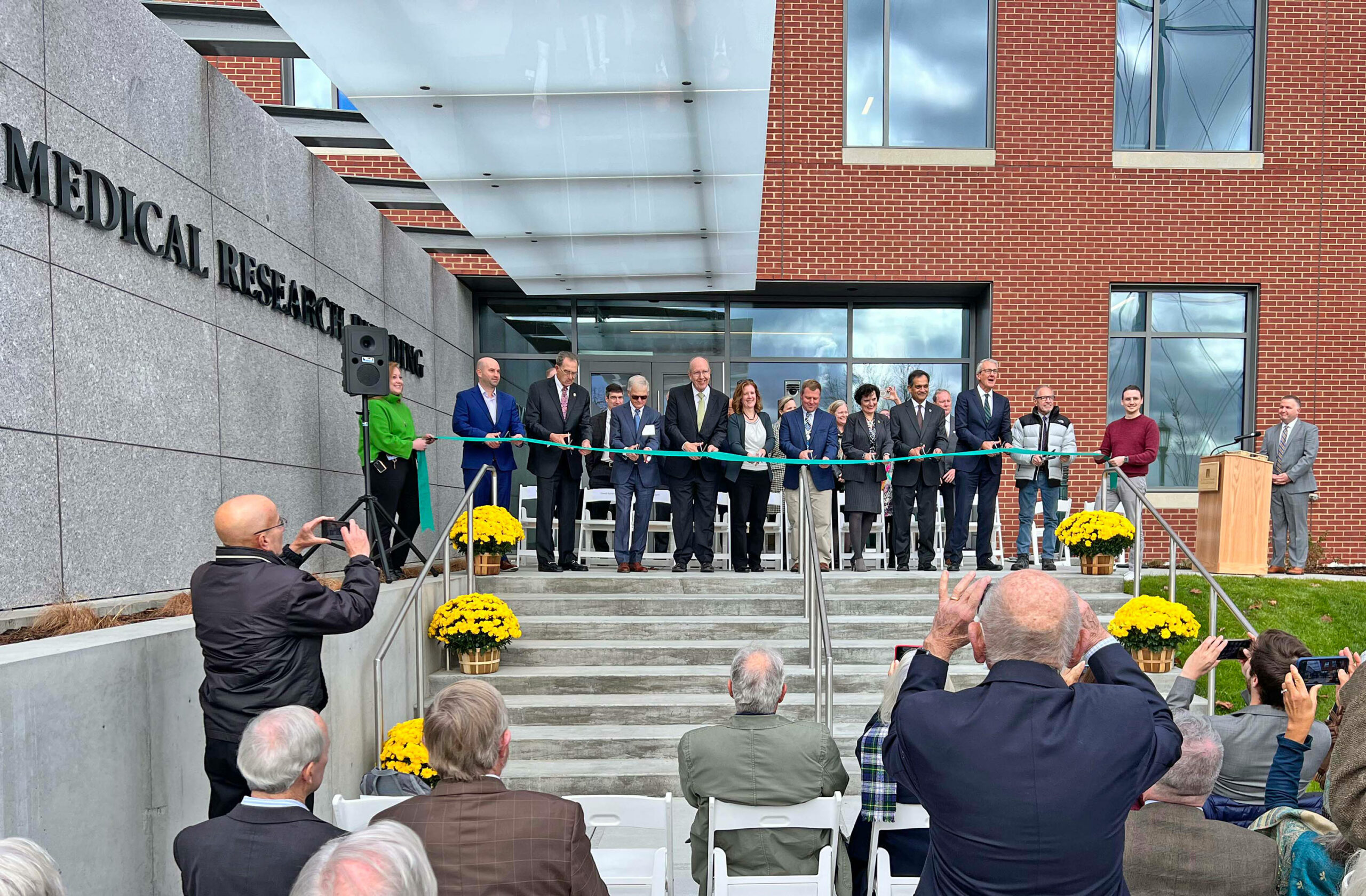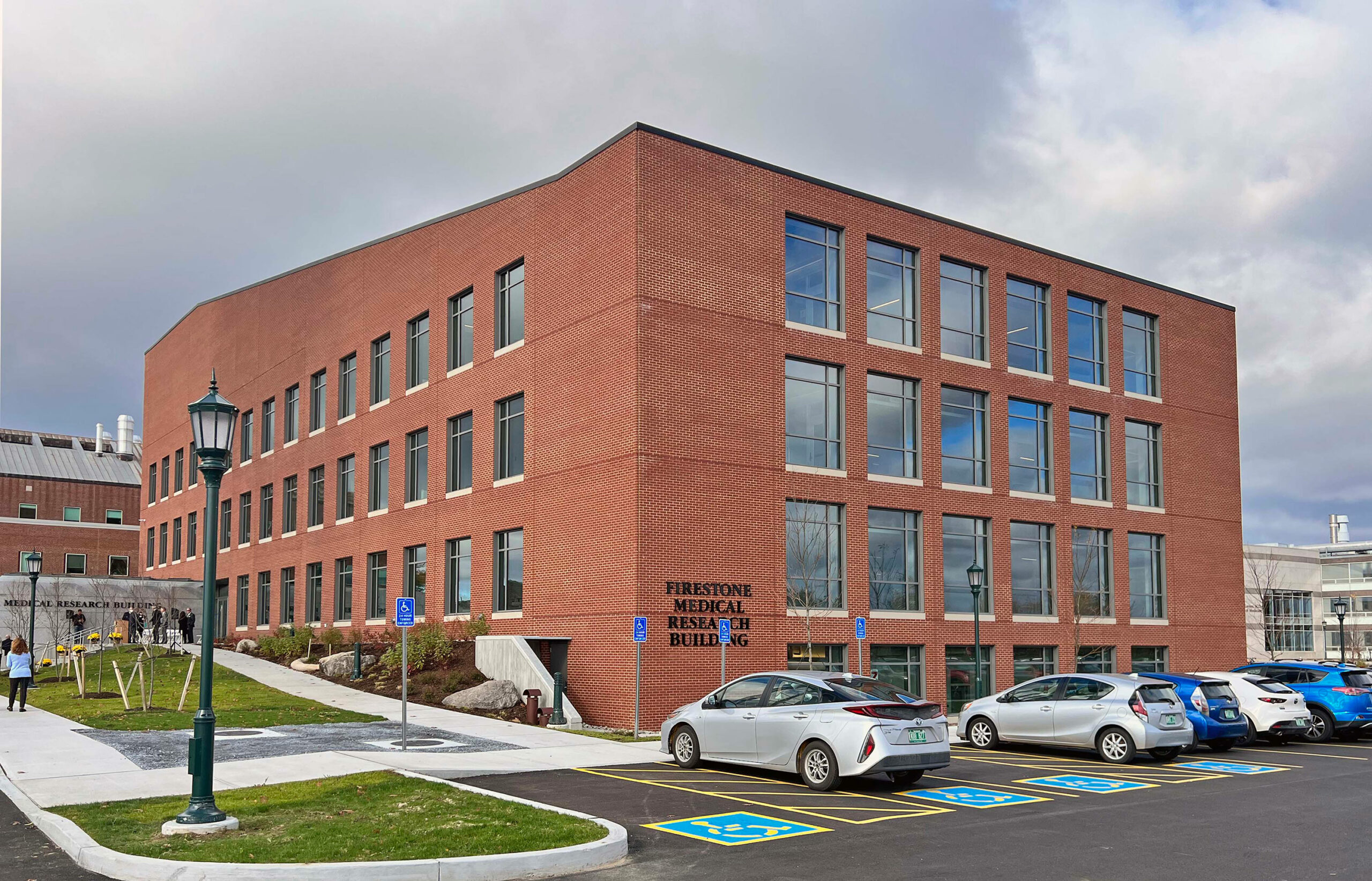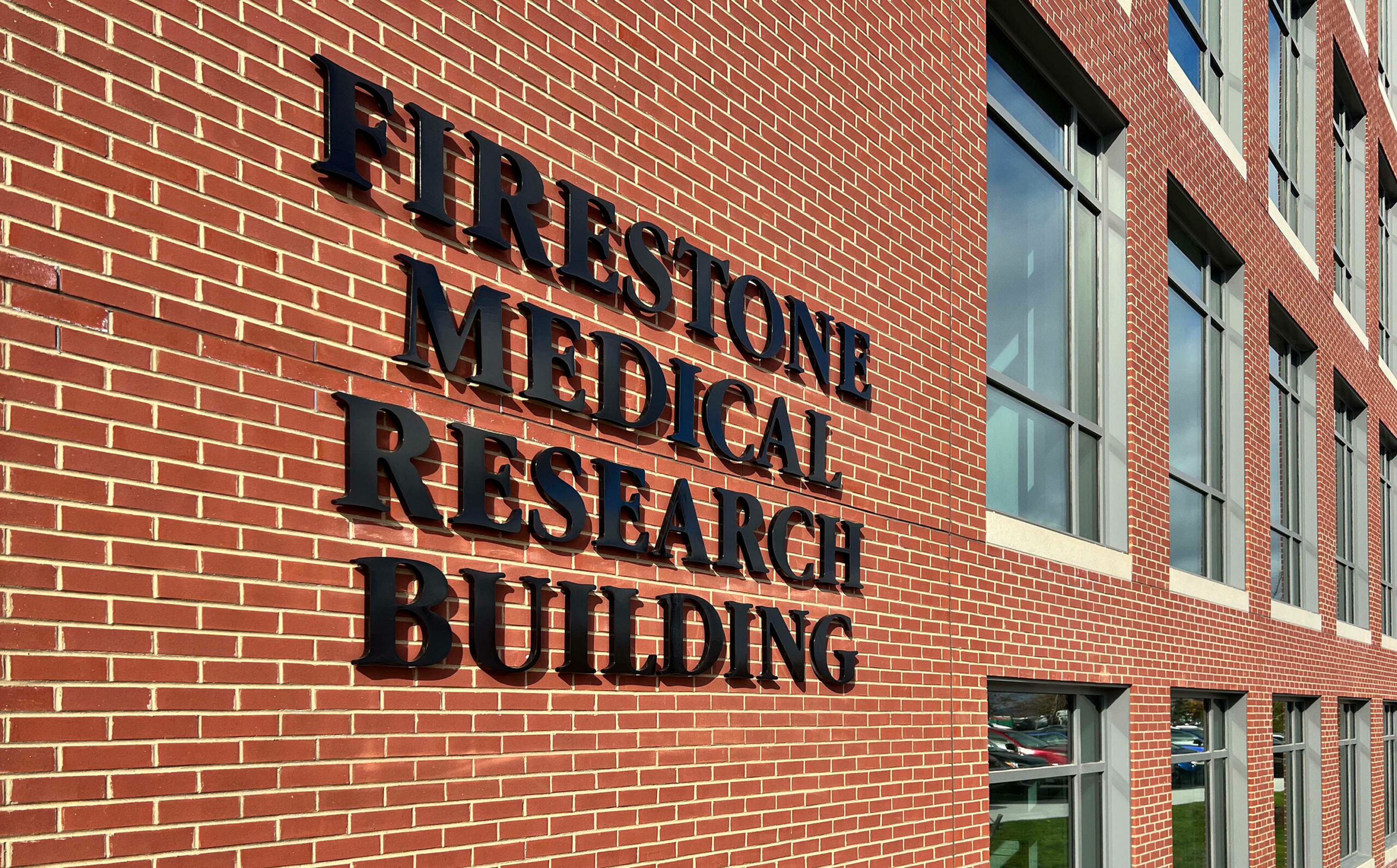 Last Thursday, a standing room only crowd gathered to celebrate the grand opening of the University of Vermont Larner College of Medicine's new Firestone Medical Research Building. There was a lot of pride in the air as attendees spoke of the incredible opportunity this new building will bring to the Vermont community, and the great odds the project overcame to get to today.
Construction began on this 60,000-square-foot, four-story laboratory building right in the midst of the COVID pandemic. While the University talked about stalling the project, they also knew that time was of the essence. With funding in place, they hit the go button and the PC team immediately engaged, starting construction in September 2020. Now, two years later, the University is ready to continue their groundbreaking research in a space designed and constructed to support their collaborative efforts.
The new Firestone Medical Research Building is connected to the existing Health Science Research Facility constructed by PC in 2001. It features flexible, cutting-edge modular facilities to improve efficiency and help interdisciplinary teams of researchers collaborate more effectively. Construction included research lab space, with associated lab support, write-up and office spaces, and core spaces for circulation, conference rooms and kitchenettes. Approximately 250 faculty, post-doctoral fellow, staff and students will be served by the new facility.
Read more about the Firestone Medical Research Building.