Earlier this month, the City of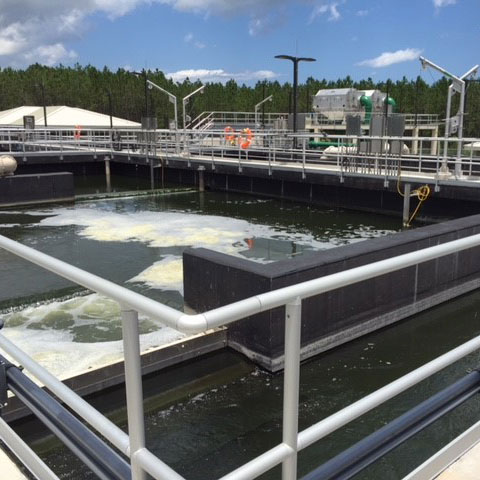 Palm Coast celebrated the completion of their new wastewater treatment plant. The $30 million dollar facility, which was built by PC Construction, will augment the city's existing treatment plant, which has neared capacity, and accommodate continued growth and development in the area.
The project, which was constructed on a 15-acre greenfield site, included a new membrane bioreactor treatment facility with added reclaimed water storage, headworks, chemical storage and feeders, sludge holding tanks and dewatering facilities, and electrical distribution and controls.
The new facility will provide an additional two million gallons of treatment capacity per day. The resulting high-quality effluent will be used for irrigation and groundwater recharge, allowing the City to conserve potable water and decrease the rate of groundwater withdrawal.