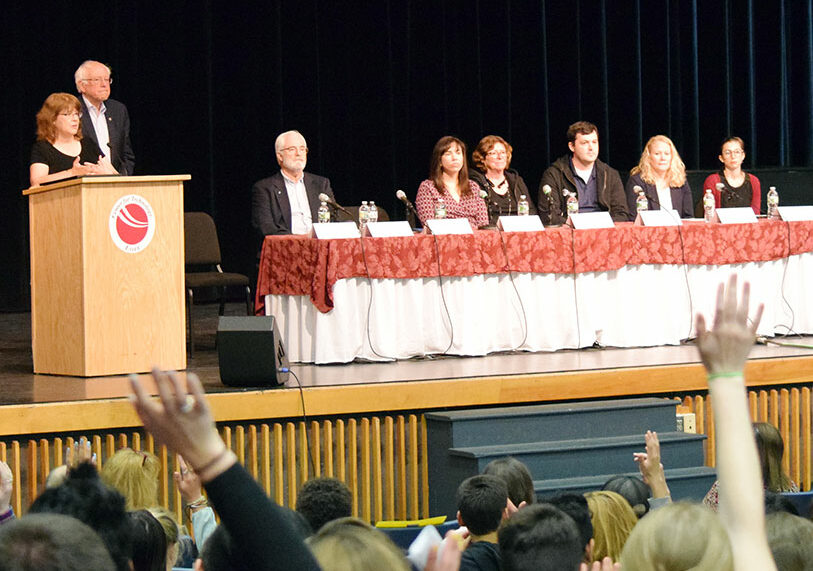 I recently had the honor of participating in Senator Bernie Sanders' student town meeting at the Center for Technology in Vermont. Six local employer panelists and over 200 high school students gathered together to support the Senator's goal to improve the connection between students and the workforce.
During the event, Senator Sanders stated that we need to do a better job of educating students about the opportunities available to them, especially if they choose to enter the workforce directly after high school. The panelists provided an employer's perspective regarding new hire expectations, the types of positions included in their hiring strategies, and the skills they consider important for new hires.
Senator Sanders posed many questions of the student audience and moderated the format as an open, lively discussion tackling the issues of college vs. career, financial aid, and local employment opportunities.
This initiative is critical to the student population as they make decisions about their goals after high school. With opportunities like these, students will have a better understanding of the options available to them and how they can prepare for success.