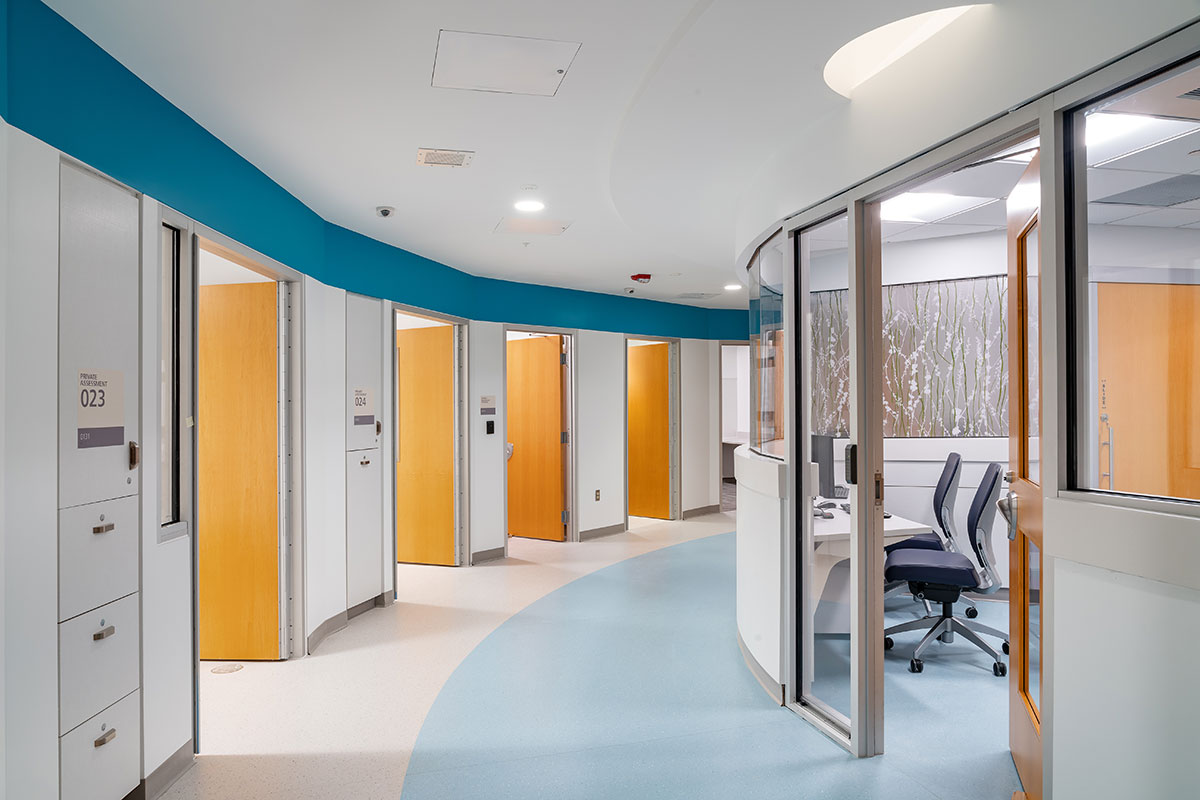 PC is pleased to announce that the Associated General Contractors of Maine has selected the Southern Maine Health Care Behavioral Renovation project to receive one of five Build Maine Awards. The award, which was granted in the Building Renovation Division, recognizes Maine's top construction projects of the year.
The 21,000-square-foot Behavioral Renovation, located at Southern Maine Health Care's Sanford facility, consisted of a complete renovation of an existing facility to house a 48-bed locked unit designed and constructed to behavioral health requirements. The facility, which provides care for adults in acute psychiatric crises, includes 24 semi-private rooms and features anti-ligature elements such as high-impact exterior windows, soft suicide prevention doors, rescue hinges and anti-ligature toilet accessories. Work also included infrastructure upgrades and renovations to the active emergency department to house five additional bays and space for security and offices.
This project is unique in nature because of the specialized needs associated with behavioral health. Throughout construction, the utmost attention was given to patient safety and keeping the existing facility operational. PC utilized a variety of methods to maximize success, including the implementation of Lean tools, mock-ups to ensure quality, multiple infection control barriers for patient safety, and off-hour scheduling to minimize impact to ongoing operations. Virtual inspections with the design team members and dedicated subcontractor support during COVID-19 restrictions were key to quality, schedule and safety adherence.
By October 2020, the facility opened its doors to patients with the most current behavioral health safety measures in place, all in a comforting environment. Most importantly, the facility helps meet a crucial need for the regional SMHC community.