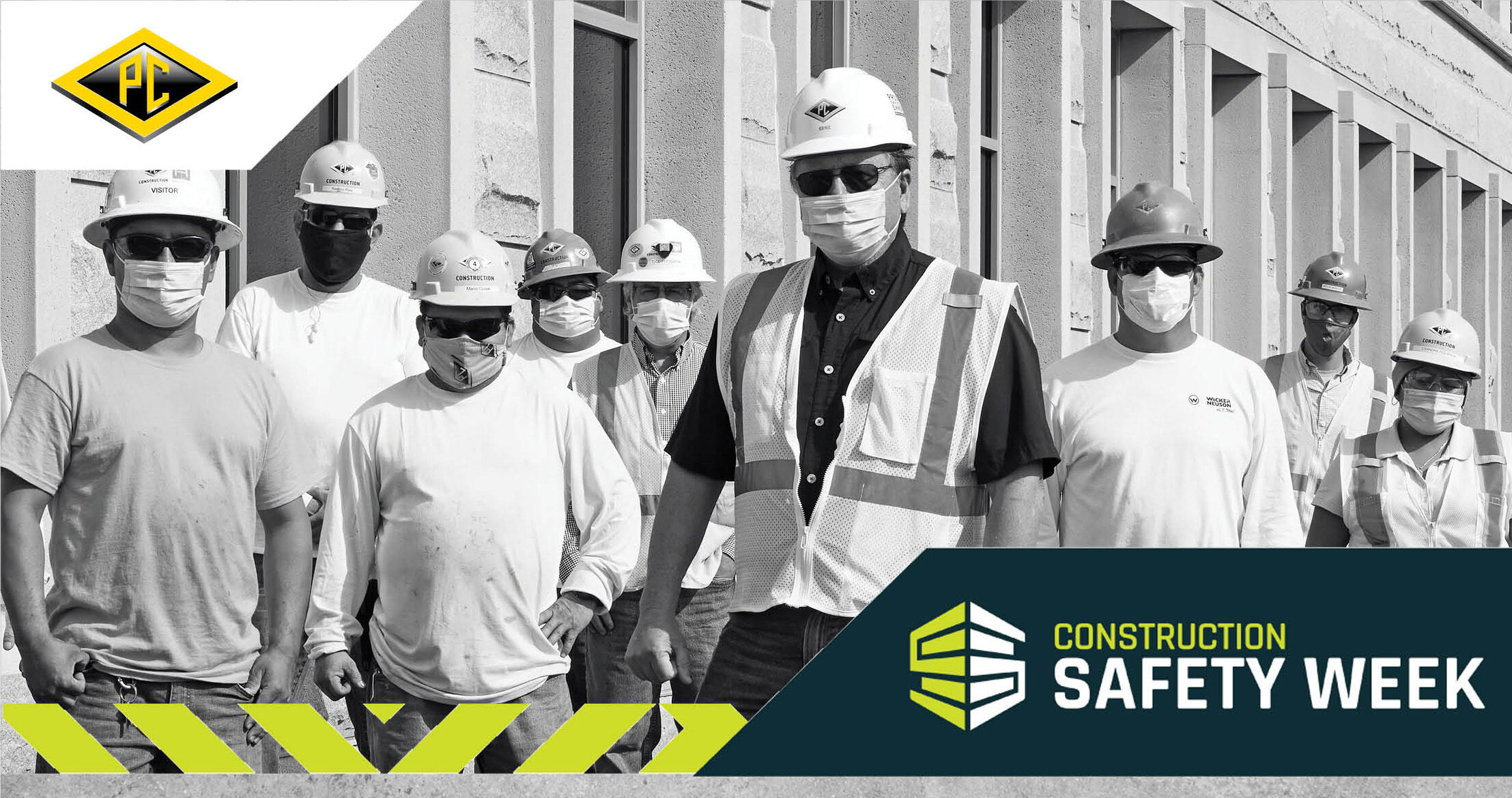 Today we kick off Construction Safety Week. This week, construction firms across the U.S. and Canada will work together to educate our industry and build awareness about construction safety.
This year's focus is on a holistic approach to safety. Safety is about more than PPE and the policies and practices we have in place to protect our teams. There are so many other elements that factor into every action we take. Outside stressors and distractions can cause us to lose focus from what is most important – the task at hand. A physically and mentally safe environment allows everyone on site to be their safest and most productive selves, and this so critical to our everyday success, and to the wellbeing of our people.
Being a member of the PC team – whether employee, subcontractor, or client – means you accept responsibility for yourself and for everyone on our sites. It is a team effort, and a team success. This week is a celebration of the people of our industry and their commitment to each other.
Stay tuned on our Facebook, Twitter and LinkedIn channels to learn how we are making the most of this week to educate, share, collaborate, and celebrate!