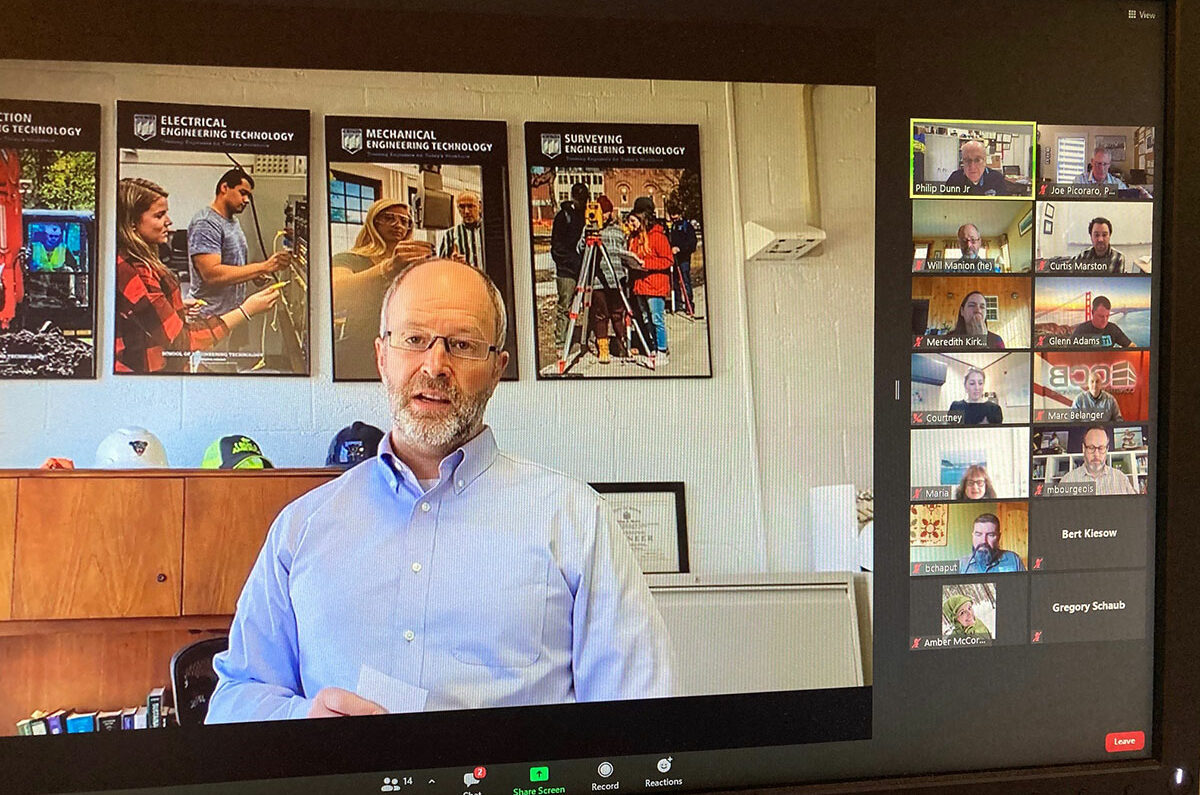 Engineering, construction and tech students starting careers in construction remains critical to the continued success of the industry, especially with an aging workforce and the need for young up-and-coming leaders. PC supports many organizations and academic facilities working to advance construction careers. I happen to be involved with the Industrial Advisory Committee (IAC), a group of industry leaders that provide support, guidance, and connection for students and faculty in the Construction Engineering Technology (CET) program at the University of Maine Orono's Campus. The IAC was formed in the early 1980s and has provided nearly four decades of mentorship, leadership and guidance to countless students as they learn and develop into future construction professionals.
The primary focus of the IAC is to provide industry perspective and advice to the University of Maine's CET program so that CET faculty and staff can keep the curriculum updated and consistent with current industry practices. These actions help prepare students for their professional careers. 
PC has been actively involved with the IAC for over twenty years. Our teams pitch in as guest lecturers and estimating instructors and have helped facilitate student activities during capstone projects and construction day events. Last year, I led a discussion with students in about the importance of internships, how they can help students determine a specific construction career path, and what students in their second, third and fourth years of study can expect from an internship.
Involvement by industry leaders through the IAC and other organizations is instrumental in assisting students as they mold their passions into career paths and prepare for the future with sound secondary education opportunities.
A recent meeting of the Industrial Advisory Committee.