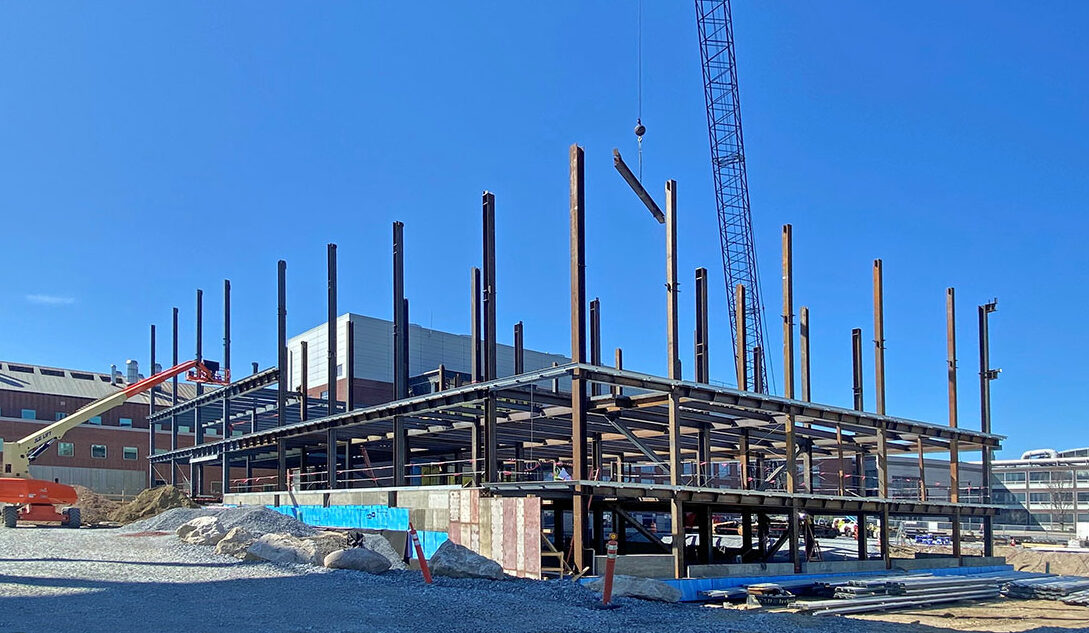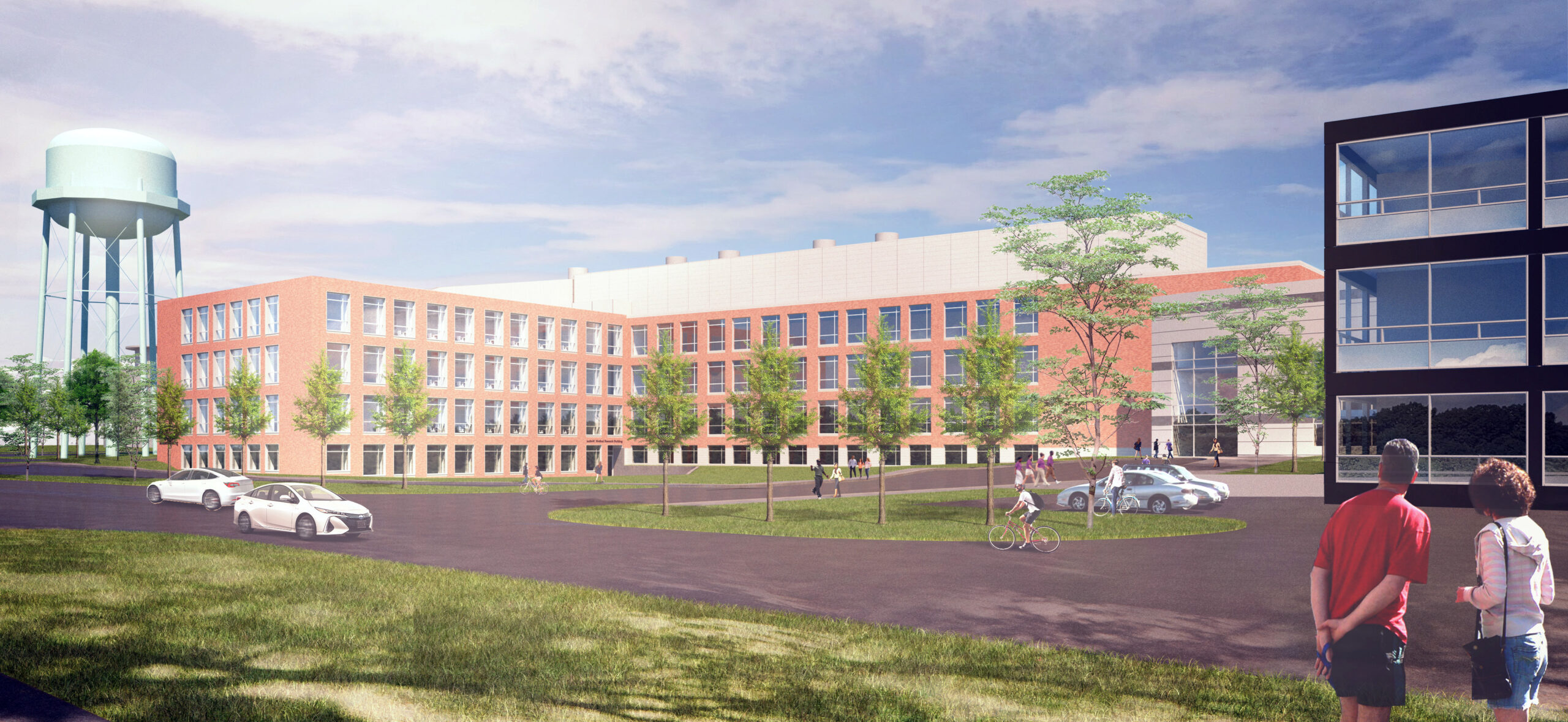 The Firestone Medical Research Building reached a key milestone on March 15 when steel erection began forming the building's frame. The 62,500-square-foot, four-story Medical Research Building has started to take shape over the past few weeks. Upon completion the facility will provide additional lab, office, conference and support space for the Larner College of Medicine (LCOM) at the University of Vermont.
We mobilized onsite in October 2020 and fast tracked the start of construction to allow work to continue through the Vermont winter with a focus on utility relocations – including a 24-inch storm line that ran through the site at a depth of nearly 25 feet – and the building foundation. Last month, steel erection began right on schedule. The Dean of the College of Medicine is a vocal supporter of the project and has shared his enthusiasm as erection has progressed.
Firestone is an addition to the existing Health Science Research Facility (HSRF), which PC constructed in 2001. Upon completion, the two buildings will be seamlessly connected.
PC has self-performed the demolition scope which included removal of the HSRF exterior brick wall assembly and significant concrete demolition in the basement and first floor. HSRF is a fully occupied laboratory building, so all work is coordinated with the LCOM team to minimize impacts to occupants and ongoing research. Throughout demolition, emergency egress has been maintained by coordinating shoring requirements with egress paths to maintain safe access for construction and occupants.
Construction will continue into next year with the facility opening in Fall 2022.