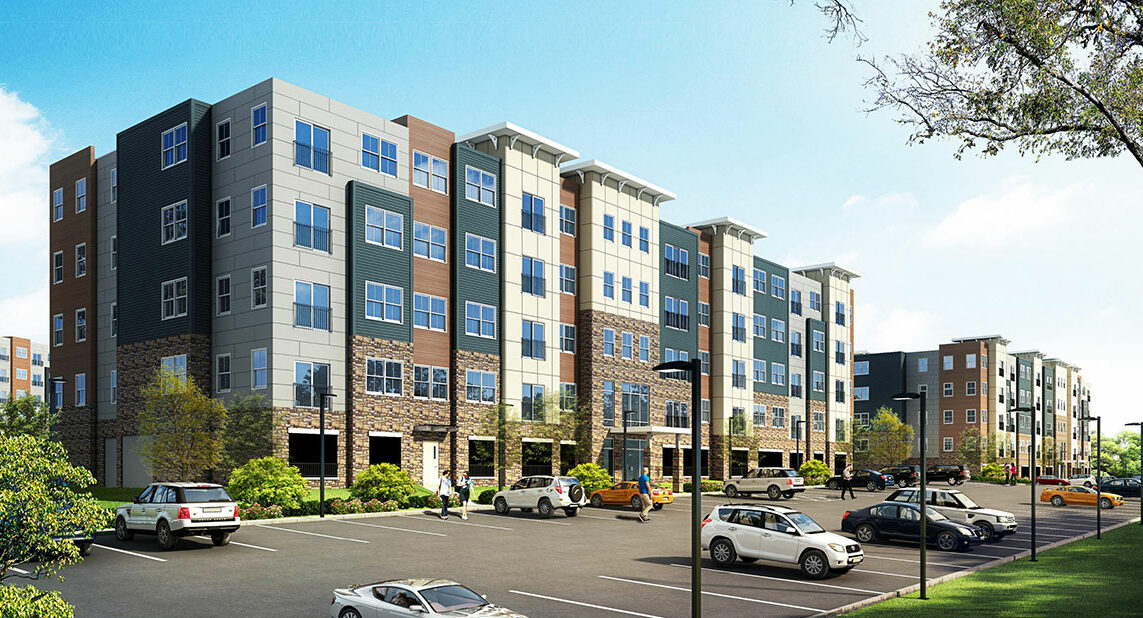 PC is now underway with the construction of Edgebrook Residences, one of the latest housing properties for SMC Management Corporation. The new 319,000-square-foot residential facility is situated on a 26-acre site along the Merrimack River in Merrimack, New Hampshire. The four separate five-story buildings will house a total of 232 units and contain ground-floor parking garages. Work also includes the construction of a 5,000-square-foot single-story clubhouse featuring community spaces, a gym and office space.
With New England now thawing out from winter conditions, the foundations for Buildings 1 and 2 and the Clubhouse are in progress, as well as major earthwork activities and site utilities. As construction continues, the buildings will be completed on a phased schedule with final completion scheduled for summer 2022.
This is PC's second project for SMC Management Corporation and comes on the heels of the recently completed Mill240 project in Lawrence, Massachusetts.
Check out the in progress work in the video shown below!