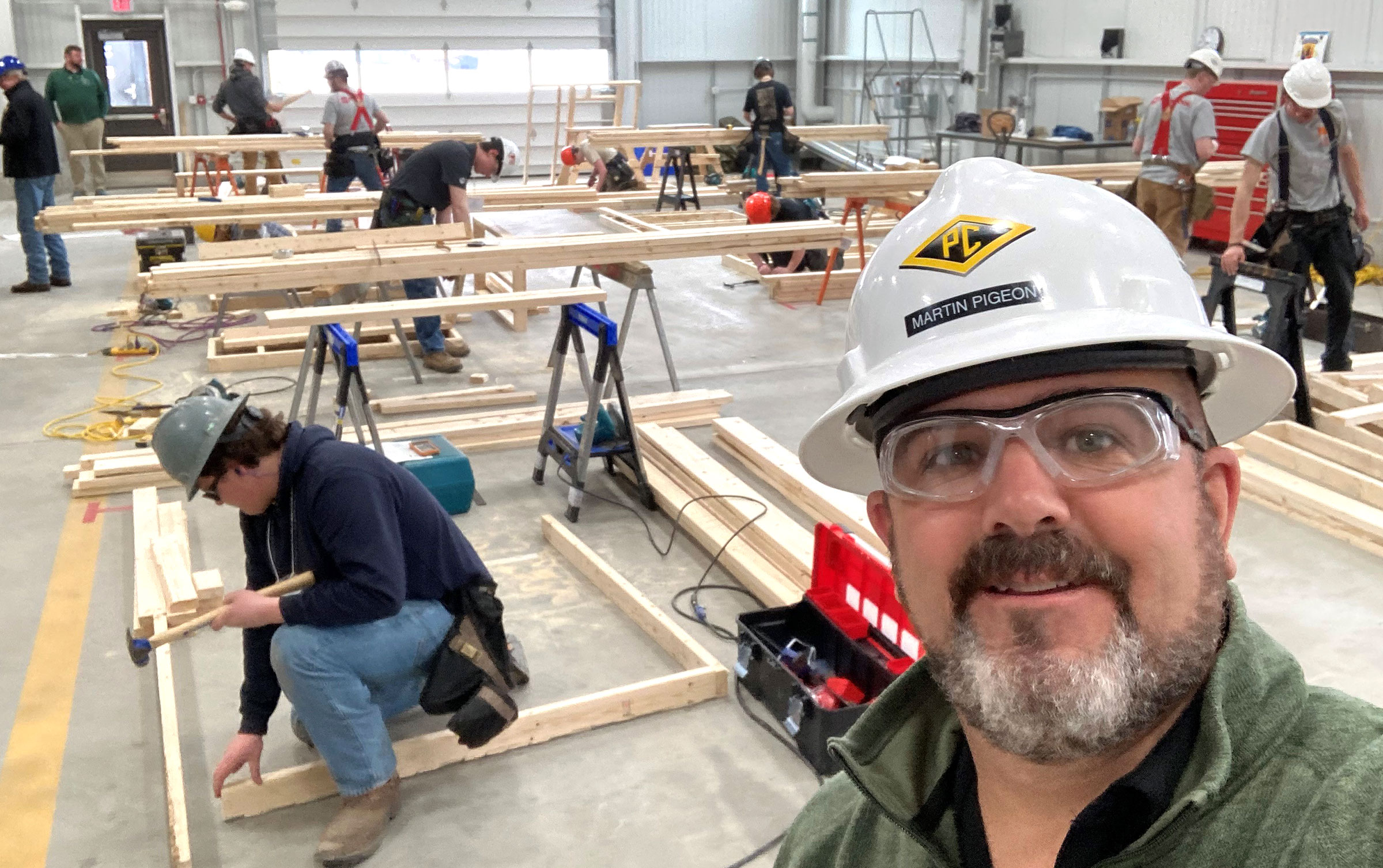 Last Thursday, I had the pleasure of judging the Vermont SkillsUSA Carpentry Competition. The AGC group did a phenomenal job setting up the event, bringing 11 students from tech schools around Vermont to show off their carpentry skills. The challenge required the participants to use a standardized list of tools to build a small wood frame building with a roof structure and door and window opening.
With the provided lumber and blueprints in hand, the participants had 4.5 hours to build a structure meeting the specifications. As judges, we critiqued all components of the process – from safety and organization to tool handling, precision and timely completion. In addition, each participant had to complete a written portion of the contest.
Seeing our young successors performing at this level was very impressive and gave me hope for the future of the construction industry. The winner, which will be announced at a special event this week, will go on to represent Vermont this June in the National SkillsUSA Competition in Atlanta, Georgia.
I'd like to give a huge shout-out to the tech school students who showed off such great work as well as the AGC and instructors for their support of such an incredible event.