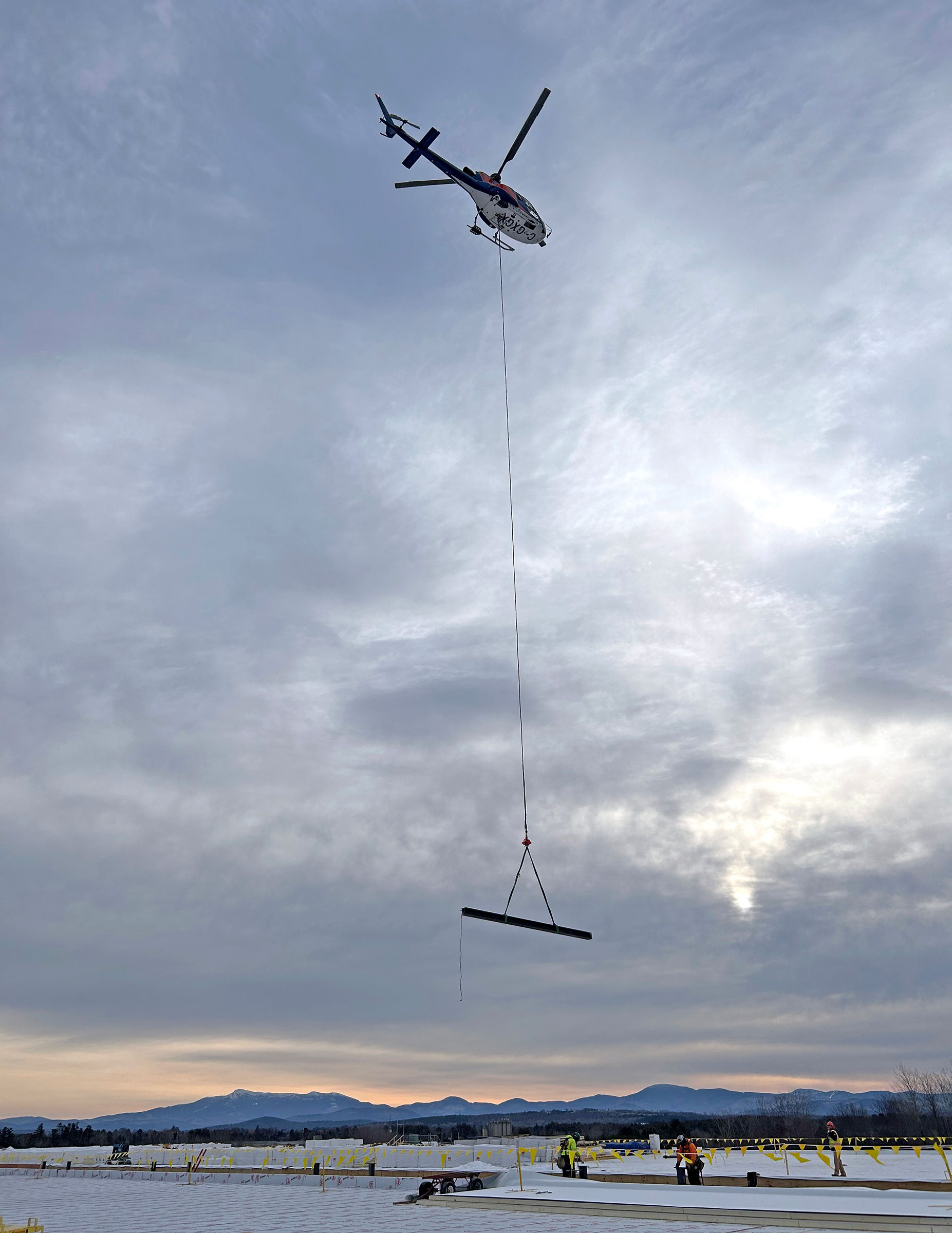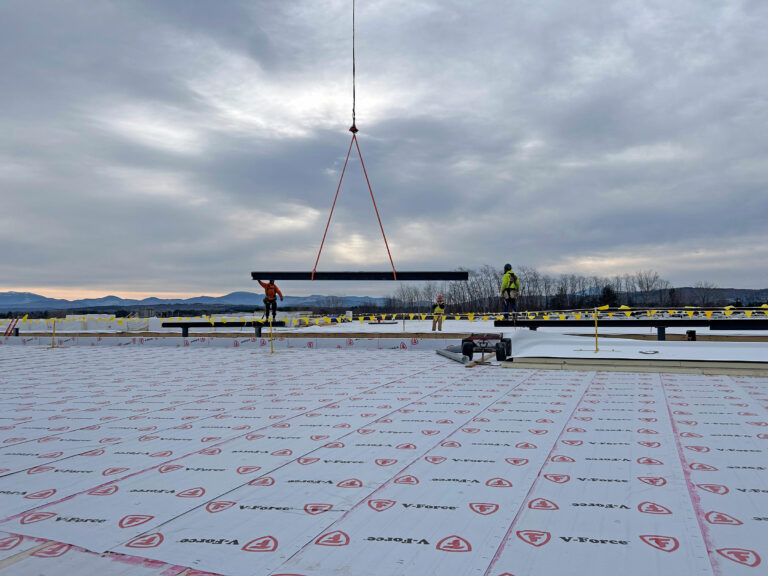 Early last Saturday morning, PC's team on the BETA Technologies project site gathered to execute a carefully orchestrated pick to set the building's skylight ridge beams. Given the building's location directly adjacent to the Burlington International Airport runways, bringing a tall crane onsite was not ideal. As a result, the team utilized a helicopter, hovering 155 feet above ground, to place the steel beams at the top of the 55-foot-tall building. A total of 16 beams, each weighing 1,000 pounds, were set in place over the course of nearly three hours.
Extensive planning was required to meet the unique challenges associated with the work. The team developed comprehensive pick lift plans and coordinated with BETA, airport operations, the pilot, and our trade partners to ensure every detail was evaluated. Preparations were taken to perfectly align the steel to receive the beams while we worked with our trade partners ensure the site was battened down to protect from rotor wash.
This new, 188,500-square-foot high-bay facility includes aircraft manufacture and assembly space, office and employee spaces, and support areas. This first phase of BETA's campus expansion project will support the manufacturing and assembly of the aerospace company's first all-electric aircraft, ALIA.