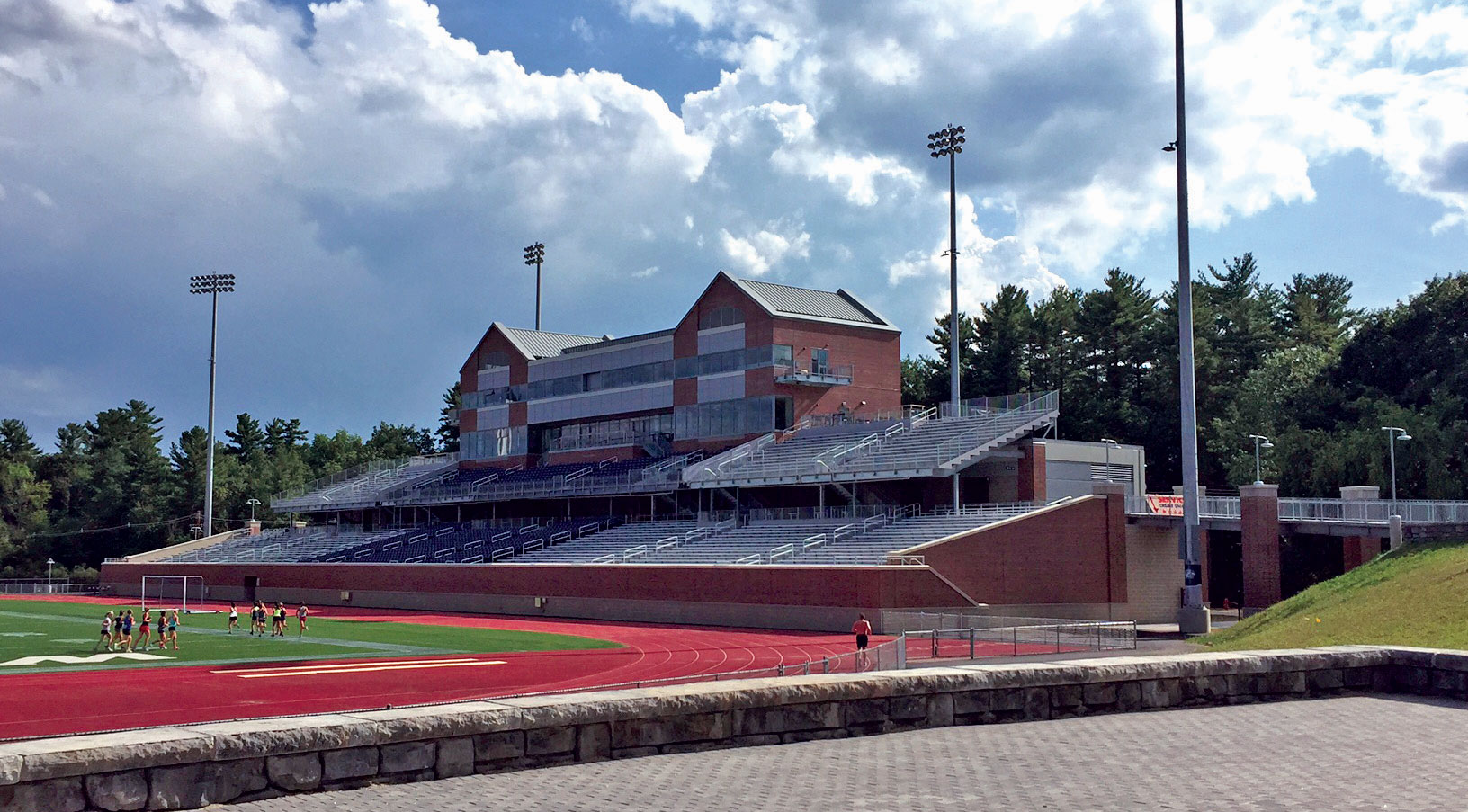 The sound of construction activities humming around the University of New Hampshire campus is quickly becoming a faint memory. This week, the din of construction will be replaced by the roar of cheering Wildcats fans as the University's football team christens the new stadium with a game against Holy Cross. In anticipation of the big day, hundreds of UNH fans flocked to Wildcat Stadium on August 25 for a soft opening and to take in the sights during an intra-squad football scrimmage.
The new state-of-the-art NCAA Division I stadium will transform how fans experience athletic events at UNH for years to come. In addition to nearly doubling the school's stadium capacity, the facility features over 11,500 spectator seats, high-powered lights to illuminate night games, contemporary broadcast and Wi-Fi capability, concessions facilities, social and gathering areas, a fully-equipped press box and a special student section. In addition to UNH's nationally ranked football team, the stadium will benefit many other athletic programs including lacrosse, soccer, and track and field.
PC Construction began work on this $25 million design-build project in May 2015 with partners Lavallee Brensinger and Populous. With the final touches wrapping up, we are excited to watch as students, fans and the community enjoy all the amenities the new Wildcat Stadium offers.