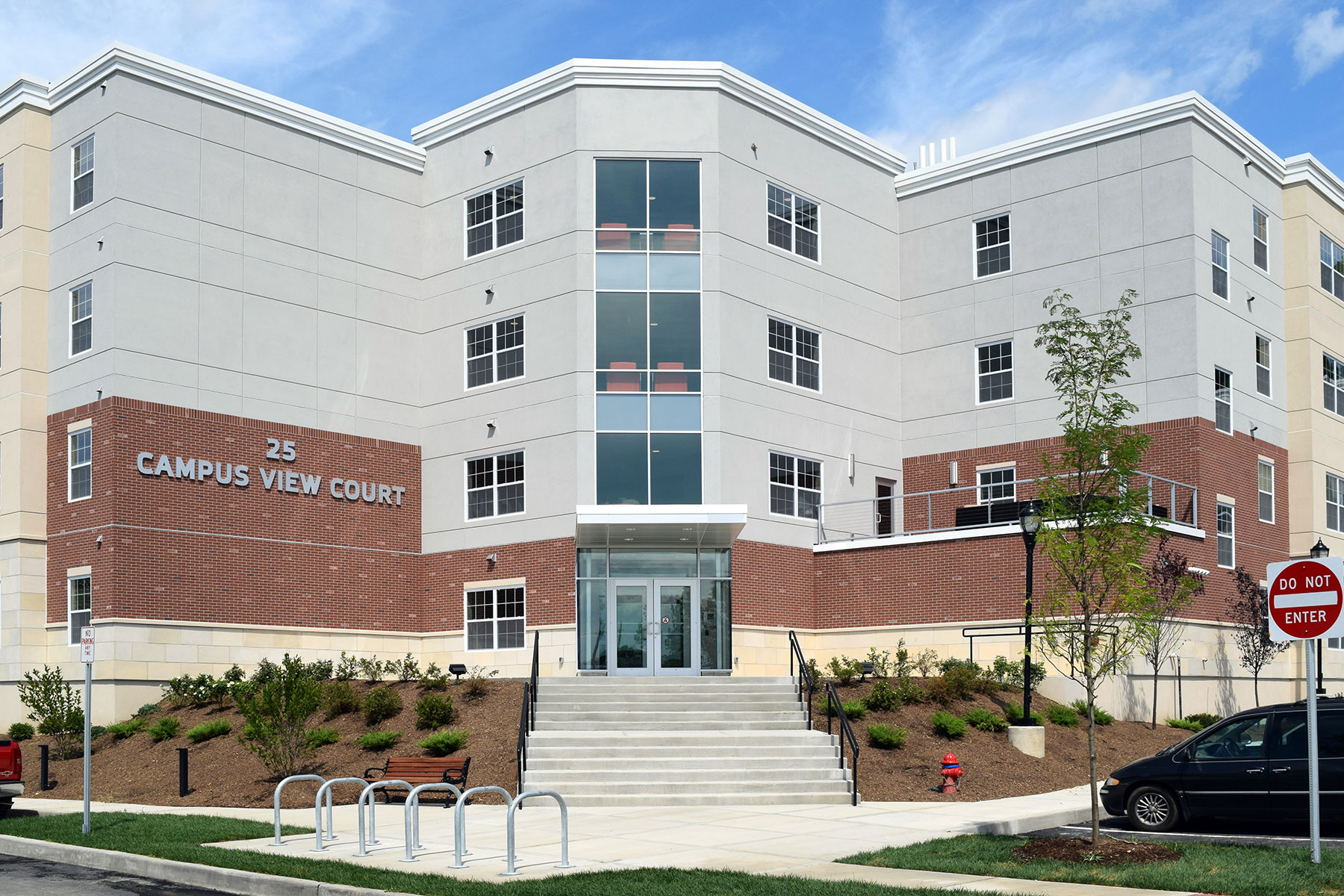 Last month, PC Construction turned over the 110,000-square-foot, 237-bed Fox Run at Fulton housing facility for occupancy. Located adjacent to Marist College, the facility is now home to 237 students from the Northeast.
The 73 amenity-rich suite-style apartments feature granite counters, stainless steel appliances, washers and dryers and private bathrooms for each bedroom. All residents also have access to the new fitness center, lounge and outdoor entertaining space. The project, which is built on a greenfield site, required extensive sitework, blasting and re-routing of a natural drainage basin and utility installations before vertical construction could begin.
From first shovel to final cleaning, work on this $17 million design-build project with partner QPK Design was completed in less than 12 months. But that's not the end of this story! We are excited to announce that we have also been awarded the $13.1 million second phase of the Fox Run community. The new 110,000-square-foot facility will feature 74 apartments and is scheduled for completion in July 2017. It is expected to house residents from Marist College undergraduate and graduate programs as well as area professionals.