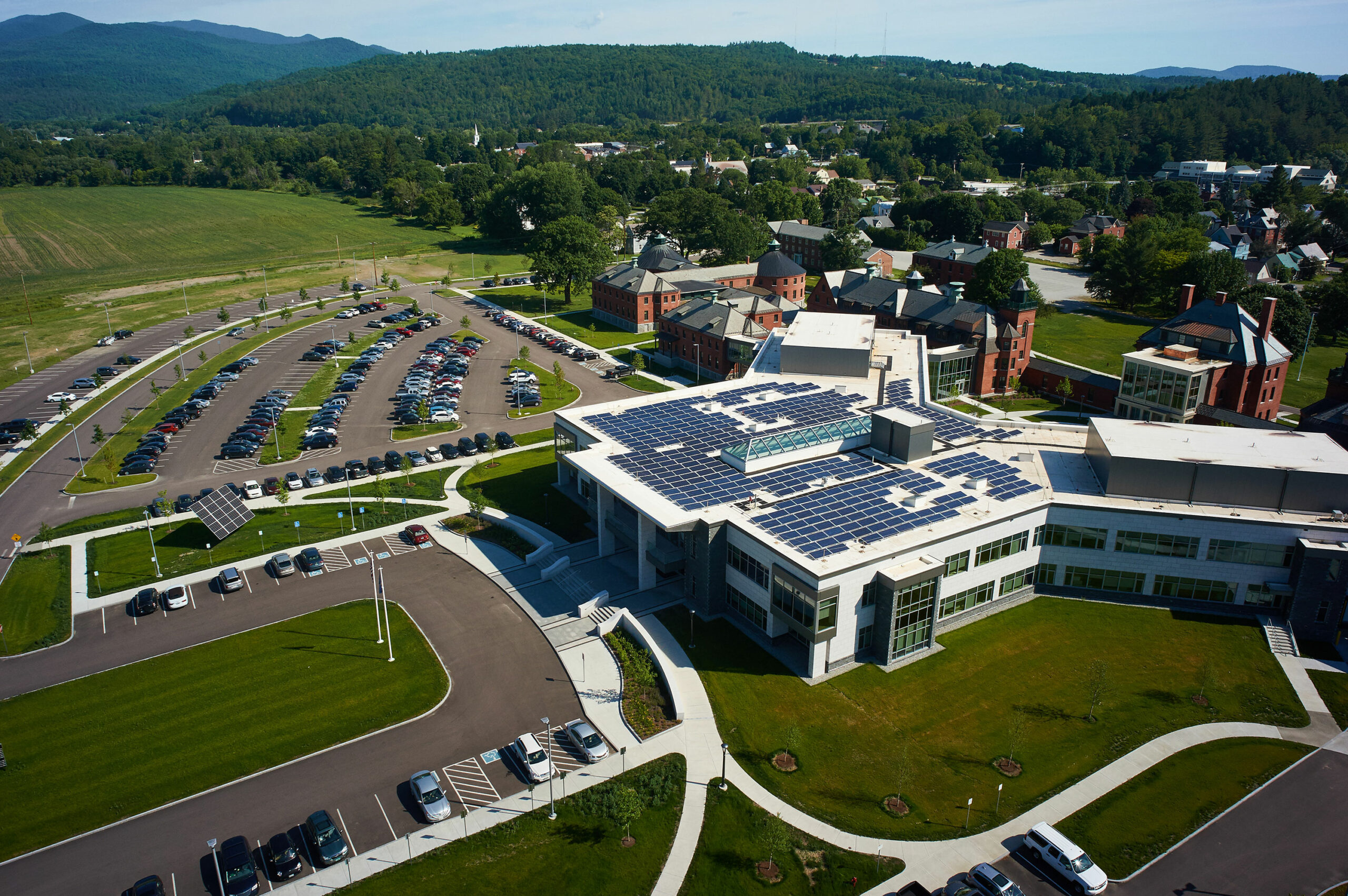 Over 200,000 square feet of Vermont's extensive Waterbury State Office Complex redevelopment and restoration project – the new office building and the historic core –  has been awarded the U.S. Green Building Council's highest honor: LEED Platinum. The central plant was recognized separately with a LEED Gold rating.
PC served as construction manager throughout the multi-phase project, which came about after the existing complex was severely damaged by flooding from Tropical Storm Irene. When officials decided to rebuild, they focused on safeguarding the new complex from future damage and building a sustainable and eco-friendly environment for their workers.
The project included the deconstruction of 21 flood-prone buildings; construction of a new 86,000-square-foot, two-story office building and 20,000-square-foot central plant with wood-fired biomass boilers; and more than 100,000 square feet of renovations to 13 historic core buildings originally constructed in the 1890s.
The new office building features a 110kWp rooftop solar array and the new central plant uses 25% less energy than the original. As a whole, the project diverted 94% of demolished materials from landfills through reuse and recycling, and locally sourced materials were widely used throughout. Many other features, including lighting sensors and energy efficient walls and windows contributed to the LEED ratings.
The complex is only the 13th project in the state of Vermont to earn LEED Platinum status.